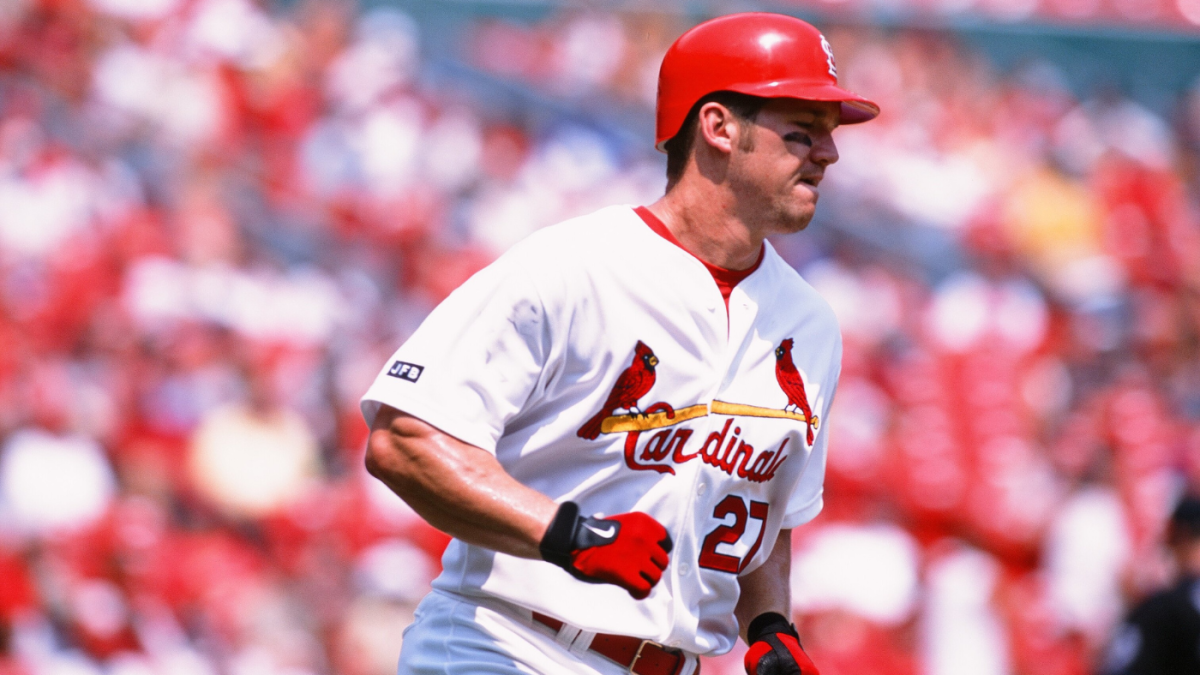 The National Baseball Hall of Fame announced Tuesday night that Scott Rolen, a veteran of 17 major league seasons, has been elected to Cooperstown by the Baseball Writers Association of America. Rolen received votes on 76.3 percent of the ballot, placing him just above the 75 percent threshold. He was the only member of the 28-player ballot to be chosen for burial.
While Rolen's candidacy can no longer be questioned, one dispute will continue for some time yet: which team's cap, if any, will be featured on his plate?
Rolen, for those who have forgotten, played in four different teams during his career. He played seven seasons with the Philadelphia Phillies, six with the St. Louis Cardinals, four with the Cincinnati Reds, and two with the Toronto Blue Jays. It goes without saying that if Rolin is featured on a team cap, it will be either the Phillies or the Cardinals.
Rolen was originally drafted by the Phillies in the second round of the 1993 tournament. He reached the major leagues in 1996 and won the Rookie of the Year award a season later. Rolen has won three of his eight Golden Glove awards with the Phillies. He also racked up a career-best 29 victories over a substitute with the Fightins, about three more than he scored with the Cardinals.
This, of course, does not mean that Rolin was stooped in St. Louis. He played four consecutive All-Star Games with the Cardinals and won four more Golden Gloves. He was also part of two World Series teams including the 2006 champions.
Here's a breakdown of his career performance with the Phillies and Cardinals:
| Command | Seasons | Games | Slash (OPS+) | HR | RBI | WAR |
| --- | --- | --- | --- | --- | --- | --- |
| Phyllis | 7 | 844 | 0.282/0.373/0.504 (126) | 150 | 559 | 29.2 |
| Cardinals | 6 | 661 | 0.286/0.370/0.510 (127) | 111 | 453 | 25.9 |
It should be noted that there is another possibility: Rolin is going to Cooperstown without the team logo on his cap. For example, back in 2019, both Roy Halladay (who was inducted posthumously) and Mike Mussina walked in with blank caps as a nod to each of their teams.


Source: www.cbssports.com