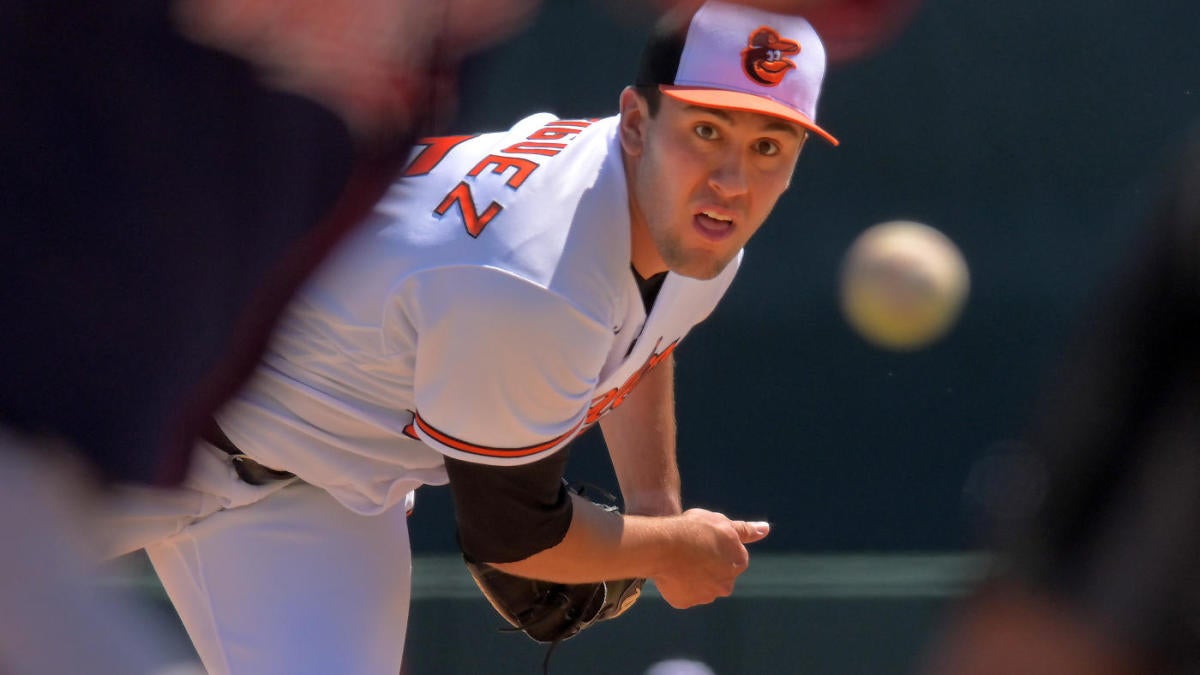 Maybe you have seen how our prospectuses only mock the 5×5 Rotisserie scoring. Well, we did the same for the individual scoring – and got completely different results!
That was one of the goals of this exercise, to show how malleable lead ranking can be. The other was to bring in new names that might have more to do with one format than another. Not surprisingly, 14 more pitchers were drafted here than in the 5-on-5 variation (41 vs. 27). The changes are most evident at the start of the draft, when Yuri Perez finished 8th overall instead of 22nd, and at the end, when Jake Eder, Kyle Muller, and Ken Waldichuk were among the draft picks over Benny Montgomery, Brian Rocchio, and Garrett. Mitchell.
Outlook – Only for Roto and 5×5 leagues
Generally, drafters have been less inclined to swing big for more premium athletes in this, recognizing that skill is as critical to a hitter's value as raw ability, with strikeouts and walks counting along with home runs and stolen bases. . This is the format in which you will most likely see Jackson Holliday leading Drew Jones and that is exactly what happened in this one.
Here's who all took part:
1) R.J. WhiteCBS Sports (@rjwhite1)
2) Doug Rowedefending the Podcast League champion
3) Frank StampflCBS Sports (@Roto_Frank)
four) Scott WhiteCBS Sports (@CBSScottWhite)
five) Jake VinerProspects1500 (@GatorSosa)
6) Drew WheelerOutlook Live (@drewisokay)
7) Phil PonebsekPatton and company
8) Rhys WhiteOutlook Live (@RhysBWhite)
nine) Team KanakFantasy Baseball (@fantasyaceball)
10) Chris TowersCBS Sports (@CTowersCBS)
eleven) Chris Blessingbaseball headquarters (@C_Blessing)
12) Chris WelshProspect One (@IsItTheWelsh)
Round after round
Round 1
Pos.
Command
Player
1
R.J. White

G. Henderson

3B Ball

2
Doug Rowe

K. Carroll

LF ARI

3
Frank Stampfl

J. Walker

3B STL

four
Scott White

A fox

SS NYY

five
Jake Viner

G. Rodriguez

SP BAL

6
Drew Wheeler

J. Churio

CF MIL

7
Phil Ponebsek

Painter

SP FI

8
Rhys White

E. Perez

JV MVD

nine
Team Kanak

C. Mansardo

1 billion TB

10
Chris Towers

J. Lowlar

SS AR

eleven
Chris Blessing

J. Wood

CF WAS

12
Chris Welsh

E. De La Cruz

SS CIN

Round 2
Pos.
Command
Player
13
Chris Welsh

R. Tiedemann

SP TZ

fourteen
Chris Blessing

J. Holliday

SS BAL

15
Chris Towers

M. Vargas

1B YEARS

sixteen
Team Kanak

H. Brown

RP HOW

17
Rhys White

F. Alvarez

C New York

eighteen
Phil Ponebsek

D. Espino

SP CLE

nineteen
Drew Wheeler

K. Senga

SP NIM

20
Jake Viner

D. Jones

KF ARI

21
Scott White

T. at home

1B HP

22
Frank Stampfl

Jay Young

3B TEX

23
Doug Rowe

N. Mars

SS CIN

24
R.J. White

C. Harrison

SP SF

Round 3
Pos.
Command
Player
25
R.J. White

…


Source: www.cbssports.com