Fantasy
2023 Fantasy Baseball Draft Prep: What really matters in spring training? Velocity, injuries and prospects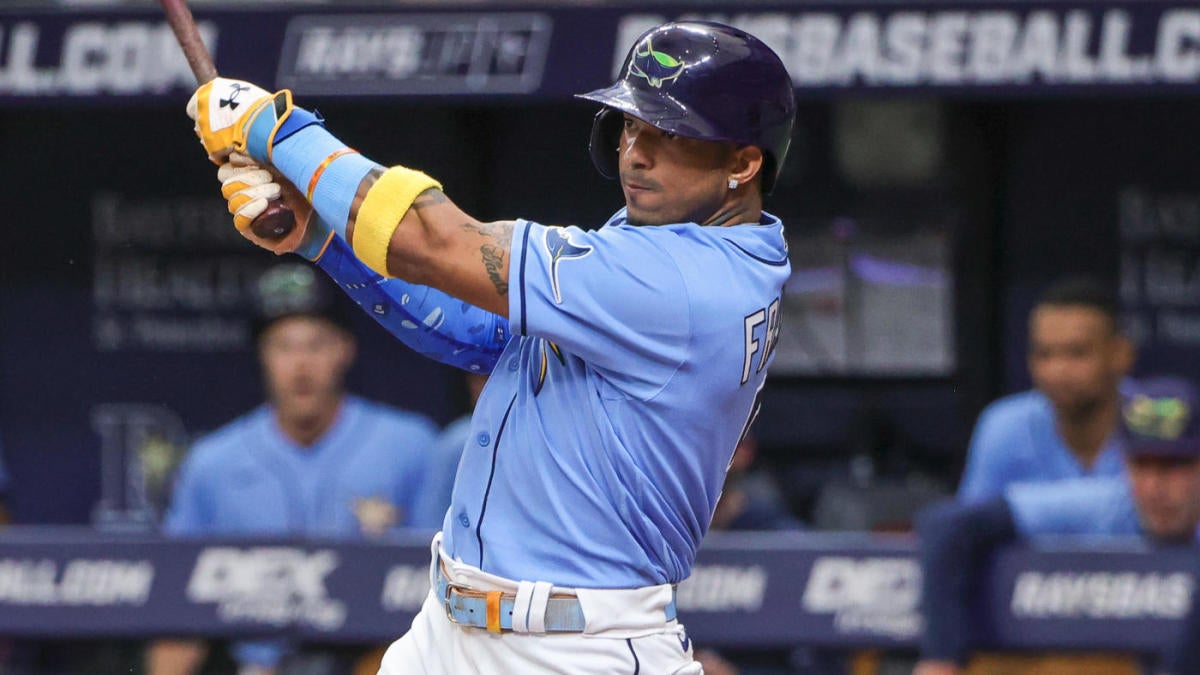 The start of spring training is an exciting time for fantasy baseball fans. We haven't seen a major league baseball game since Nov. . of these guys in action.
We are lacking information as we prepare for the start of the 2023 season. And with the players heading to camp this week and the spring games officially kicking off on Friday, we'll be seeing real baseball games soon. I mean… no, you know real baseball games that matter, but real information at least.
And 2023 is one of those very fun years where we're going to get games that really matter because the World Baseball Classic kicks off March 7th and will run for two weeks featuring some of the biggest names in the world. participation in sports. And while there are rules to ensure that the WBC won't be played exactly the same as regular season baseball — pitchers, for example, are prohibited from pitching more than 95 pitches at any one time, with stricter restrictions early in the tournament — players don't. Don't treat this as just an exhibition match, clearly:
This is potentially the perfect storm for pre-season overreaction and overanalysis. There's always a tendency to overreact to pointless chatter about spring training—so much so that stories about "the best shape of my life" have almost become a meme. You need to beware of nonsensical spring narratives, and you probably don't need to care too much about real spring performance. I mean, of course, other things being equal, you'd prefer a player to perform well in spring training. But we're usually talking about double-digit sample sizes in number of plate appearances and a few dozen innings during the spring, with all sorts of levels of competition, so there are limits to how much you can learn from them in the best of times.
But that doesn't mean you don't need to pay attention to what's going on in spring training. You just need to know What emphasize on.
What do I care if some beatwriter thinks Robbie Ray looked "electrified" during his bullpen performance in February? Not especially, and you shouldn't. However, the fact that Ray is working on a new pitch has definitely piqued my interest in recent days. At this point, we don't really know what that pitch will be – Corey Brock of The Athletic suggests it's a splitter – not to mention how effective it will be, but it's a detail you should pay attention to during spring training.
Over the next few weeks leading up to Opening Day, we'll be taking a look at what we're hearing in the spring and what we're seeing in games, both on CBSSports.com/Fantasy and on the Fantasy Baseball Today podcast. But I want to give you guidance on what to look for when the reports start coming in. Let's separate the signal from the noise.
Here are the main things I look for in the spring:
Injuries
Lineup news
Positional fights
Velocity readings and new pitches
Perspectives are gaining popularity
Let's take a look at each one to explain why they're important, roughly in order of importance:
Injuries
Well, it's pretty obvious. Injuries are bad because they prevent players from playing on the field and, and perhaps more importantly, because they can have a long-term impact on players' performance in the future.
I tend to worry a little less about injury risk than most Fantasy analysts, but that's far less true of players who get injured in the spring. This doesn't mean I'll go crazy over every sprained ankle or early spring fitness problem. Teams are naturally quite conservative about injuries this time of year, so even a side question from Jacob de Grom doesn't concern me – yet.
However, if deGrom isn't ready in a few days, it becomes a bit more of an issue. But the bigger problem is something like Brian Bello's Red Sox pitching. forearm problem. He was prevented from throwing for several days due to "tightness" and although he and the team have played it down so far, I'm less likely to throw a dart in the late round at Bello now. Forearm problems tend to lead to elbow problems, and elbow problems tend to ruin seasons.
Bello tends to be late, so there's not much risk in this dart throw and he'll probably be back on the mound in the next few days and enjoying breakout season with no problem. But if his preparation for the season continues to be delayed, it will be more difficult for him to get on the track, earn a place in the rotation and succeed.
Basically, I don't want a player's reps to be too limited due to an injury in the spring. This matters less for experienced players, so they are more concerned about accessibility.
Velocity readings and new pitches
This is one of the key points that we will keep an eye on. Velocity, unlike many spring characteristics, stabilizes very quickly, so if a pitcher is throwing 2 mph harder than usual, it's remarkable. This doesn't necessarily mean the pitcher will be better, but it's usually a pretty good indicator.
I caution against overreacting to lower speed readings than we are used to, especially in early spring. Slow speed can be a sign of impending injury, but it usually results in worse results. Not always, of course, and even when it does, it doesn't mean the player is doomed to fantasy worthlessness – something I predicted to Shane Bieber this time last year, just to look like a fool. However, the lower speed is certainly a wake-up call.
New presentations are more difficult because there is no guarantee that any new presentation will actually be effective. In fact, changing the pitching repertoire could potentially even lead to unforeseen consequences if the pitch is bad or makes other pitches less effective. Or, sometimes, it just doesn't matter, like when Tyler Glasnow was working on a splitter in 2020 that never materialized.
So, we'll be focusing more on speed metrics in the spring, for the most part, keeping an eye out for reports of new moves that can help unlock things for seasoned pitchers. In the spring, I'm interested in watching Jameson Tylon work on his repertoire to give him one more serve to hit the hitters. Tylon has always had talent and has done a good job of limiting hard contact, but he has never been able to score outs well enough to take the next step. If he can increase his shots and misses thanks to this new field, there is still some potential for a breakthrough here.
Lineup news
It's possible to overreact to roster news in spring training, especially when it comes to spring rosters – a player leads in exhibition games because that's where he's going to hit when the season starts, or it's because the team wants to get him as much as possible. game replays? Figuring this out could be the key.
At the same time, the position in the composition is of great importance. Last season, first place averaged 742.5 matches per team in major tournaments, fifth place averaged 677, and ninth place averaged 600.6. That's about a 10% difference between the top spot and fifth place, which is quite a lot.
Think of someone like Dansby Swanson last season and the impact that had on him. He had career highs in runs and RBI, thanks at least in part to being more consistently at the top of the lineup.
The value of players like Masataka Yoshida will depend heavily on whether he gets to the top of the Red Sox roster or not. He plans to be a good striker but with fairly average strength and he probably won't run much. However, if he is at the top of the lineup and can expect 95+ runs, that profile starts to look a lot more enticing than it might otherwise be.
One thing to keep in mind, of course, is that rosters are simply snapshots of where the team is at any given time. Just because a player starts the season as a leading striker doesn't mean he'll stay there; they still need to hit well to stay in place and most teams will have to change lineups during the season. But, other things being equal, you'd rather see a guy aiming for the top of the rankings in the spring.
Positional fights
This is obvious, and it applies to both pitchers and hitters. We'll have more battles for the top spot in the league in the coming days, but here are just a few of the ones worth keeping an eye on right now:
Cardinals OF/DH: Lars Nutbaar vs. Jordan Walker vs. Dylan Carlson vs. Tyler O'Neal vs. Juan Yepes
Catcher Diamondbacks: Gabriel Moreno vs. Carson Kelly
Yankees shortstop: Osvaldo Peraza vs. Isaiah Keener-Falef
Phillies starter #5: Bailey Falter vs. Andrew Painter
White Sox OF: Oscar Colas vs. Gavin Sheets
Generally speaking, every place has a young, interesting guy that we root for, which brings us to…
Perspectives are gaining popularity
It's easy to be over-hyped about prospects, but it's also true that prospects debuting in MLB are a rare opportunity to buy a potentially elite performer for much less than what they would be worth in a draft. Sometimes we exaggerate the young guys too much – Vander Franco probably has the right to date, to name one – but potential clients are still worth chasing potential that they will far exceed their costs.
You should check out Scott White's Top 100 Leads…


Source: www.cbssports.com