MLB
2023 MLB draft: Five snubs from the Top 30, including a Wake Forest power hitter and an Arizona standout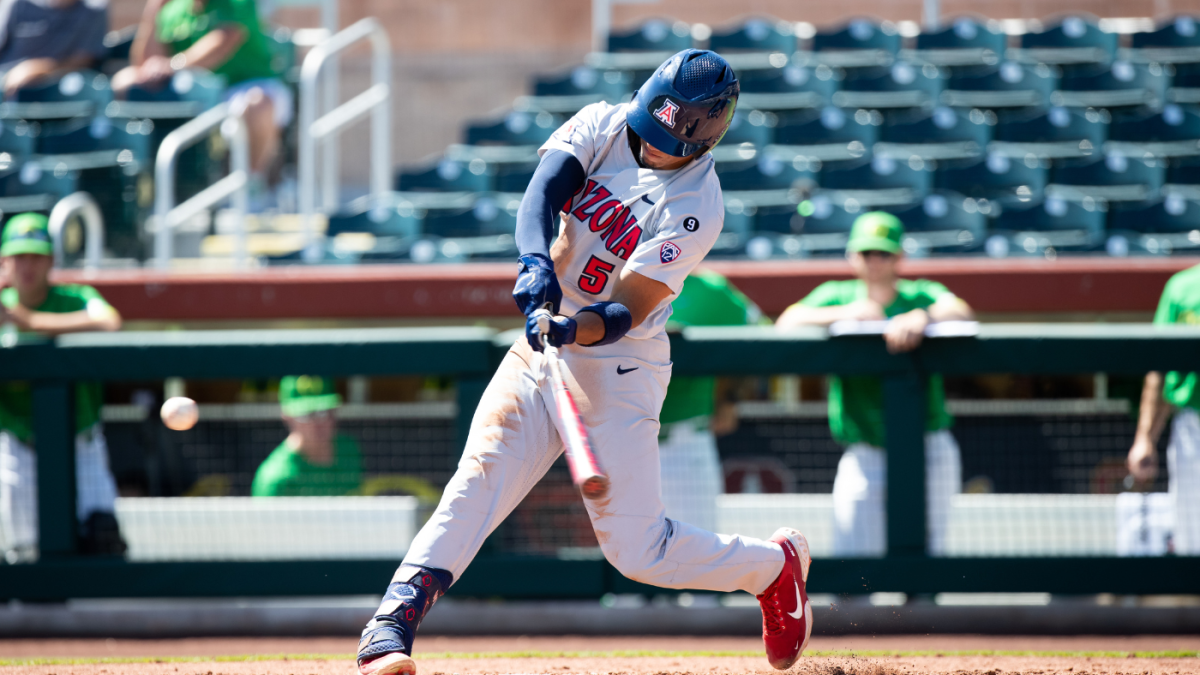 On Thursday, CBS Sports published its annual pre-season ranking of the top 30 prospects in the Major League Baseball draft class this year. These rankings, released in conjunction with the start of the college baseball season, were formed from conversations with scouts, analysts, and other front office staff, as well as first-hand estimates and historical research.
While we're sure many of the players in our rankings will look silly after the July draft, some may wonder if we forgot to include a few notable players in the initial roster. We think transparency is important when it comes to this kind of exercise so that someone doesn't accuse us of clickbaiting. That's why on this beautiful day, we wanted to tackle five notable snubs from our Top 30 list. In particular, we wanted to explain why these players were not included in the list.
Of course, you don't have to agree with our reasoning. Just keep in mind that we're not saying these players are bad or that they don't deserve a lucrative signing bonus this July. We're just explaining why they didn't make it to our original list. (Note that the players are presented in no particular order.)
With that in mind, let's get down to business.
1. Brock Wilken, 3B, Wake Forest
Why do you expect it to be appreciated: Wilken has as much brute strength as anyone in the class. Last season, he scored 23 goals for the Demon Deacons, bringing his career to 40 in 107 collegiate competitions. Wilken's exit rates are also excellent, as you can guess based on the previous stats.
Why doesn't he: Scouts have reservations about the percussion instrument and Wilken's positional prediction. He scored in 24 percent of his plate appearances last season, including more than 26 percent of his plate appearances in the ACC and the Cape Cod League. Wilken is an extreme striker, but he often gets too far under the ball, resulting in pop-ups. These rainmakers, plus his K, make him responsible for a lot of automatic outs. Teams might not have noticed these shortcomings if Wilken had been an unmistakable third baseman, or at least a left-handed batter. Unfortunately, he's right-handed and will have to slide down the defensive spectrum sooner or later. We suspect that Wilken's brute strength will still convince the team to pick him fairly early on.
2. Chase Davis, OF, Arizona
Why do you expect it to be appreciated: Davis has been on the radar of prospects ever since his school days due to his athleticism and strength. He hit .997 last season with the Wildcats, hitting 18 home runs in 63 games.
Why doesn't he: Simply put, Davis has a few red flags on his attacking profile. He's struck out about a quarter of his conference appearances over the past two seasons, and his contact frequency in the zone last season was below the 70s. That puts him in territory occupied by Brock Jones, the enigmatic Stanford outfielder who dropped to No. 65 last July. It's hard to look at Davis' backswing, which includes extreme batting before his start, and feel like he's going to make more contact without a major overhaul. His overall potential is such that some teams will still bet on him for the first two rounds. We're just not sure he'll make it to the first round.
3. Travis Sikora, RHP, Round Rock HS (TX)
Travis Sikora ('23, TX) outplayed hitters with a heater. Accelerated to 100 miles per hour. The offer was sitting in the upper 90s all over the place. Paired with a tight SL at 85-87 mph. #Texas commit #PGAAC @Texas_PG pic.twitter.com/ng40xWJhFi

— Dick's All-American Sporting Goods Classic (@PGAllAmerican) August 29, 2022
Why do you expect it to be appreciated: Sikora is a massive 6ft 6in right-hander dedicated to the cause of Texas. He broke the 100 mph threshold at the Perfect Game All American Classic.
Why doesn't he: Historically, it's almost always wise to forego preparatory exercises for right-handers, especially those who survive primarily on arm strength. (See Tyler Kolek, Riley Pint and others for more on this dynamic.) While Sykora may be an exception, right now he is the equivalent of a primordial goo. He can throw the ball hard, but his team and minor players are not at the level that we feel comfortable placing him in the top 30. Speed ​​is always attractive, so we are confident that Sikora will have a chance to capitalize on his huge speed figures in July. no matter where we evaluate it.
4. Yohandi Morales, 3B, Miami
Why do you expect it to be appreciated: Morales, like the aforementioned Davis, was a promising player who graduated from high school. Since then, he's hit .308/.380/.594 with 29 ACC home runs, and he's done it while playing solid third base.
Why doesn't he: We're back to the percussion instrument again, folks. To date, Morales has scored in 21% of his career on college courts, and last season he made contact in just over 70% of his field shots. (Remember, it was the same with Davis.) It's not just that he sniffs, he also catches a lot of fish. The combination of empty and bad swings makes the scouts think about how he will behave at the next level. Morales has a wider field than, say, Wilken due to his defensive shots. It's just not wide enough to rid it of its shortcomings for now.
5. Maui Ahuna, South Carolina, Tennessee
Why do you expect it to be appreciated: Ahuna is a lefty shortstop who batted .396/.479/.634 with eight home runs and 13 steals last season in Kansas. The volunteers liked him so much that they took him to their busy summer transfer class.
Why doesn't he: The Cape Cod League continues to be of great importance to scouts as a testing ground for professional prospects. That's bad news for Ahuna, who had a rotten seven games there this summer, hitting .167/.286/.167 with nearly four times as many strikeouts (15) as a walker (four) in just 28 plate appearances. His swing-and-miss rate was over 40 percent, and he was poor at recognizing pitches when breaking balls. Ahoon may have just had a bad week (it happens), but the raters who spoke to CBS Sports want to see how he fares in the SEC before giving him a first round grade.


Source: www.cbssports.com