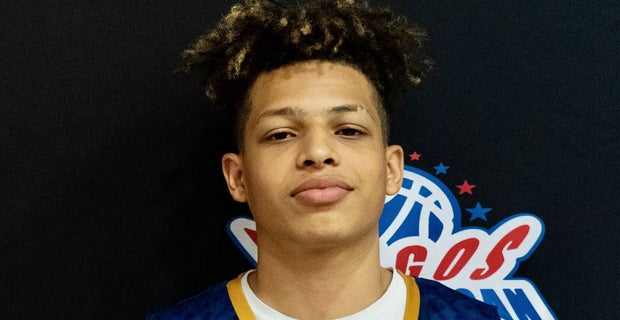 Juney Mobleythe number 37 prospect in the class of 2024 has reduced his list to six schools, he told 247Sports.
Among its finalists are: Arizona State, Creighton, LSU, Ohio State, USC and Xavier.
Six-foot and 150-pound point guard from Las Vegas, Nevada, Bishop Gorman returns for an official visit to Creighton and heads to Ohio this weekend. 247Sport.
State of Arizona: "I love how they let their guards go and let them play freely, play off the pick and roll, and I have a good relationship with the coaches.
Creighton: "The training stood out because of how involved all the coaches were and how it went. I also liked the campus and the coaches."
LSU: "The coach has a lot of experience with many NBA players, and some of them have trained in the NBA. They like shooters."
Ohio State: "The relationship with the coach and the experience of the coach with NBA players. My goal is to come and give them the opportunity to teach me everything to take me to the next level, and I feel like I'm good at that."
USC: "This offer meant a lot. I've talked to them a lot since I was a freshman. Coaches I have spoken to [Andy] Enfield and [Eric] Lots of mobs. They like shooters and if I go there I can make a big impact.
Xavier: "Sean Miller goes far in winning and I feel like if I go to Xavier he will impact my game and help me get into the League."
Mobley still has no timeline to make a decision, but he is taking the next steps and plans to visit LSU and expects to make several more visits this year.


Source: 247sports.com