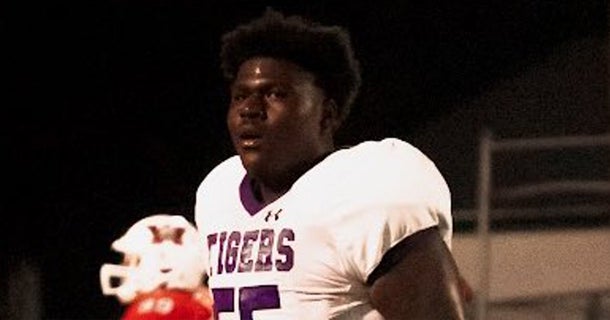 Pickerington (OH) Central offensive tackle Justin Terry received five offers and other schools are intrigued by his 6ft 5in and 305lb weight.
"A few schools that have shown interest but haven't pulled the trigger yet are Minnesota, West Virginia, Iowa, Cincinnati, and Ohio," he said.
Terry is preparing for spring visits.
"I attend all the schools that have been offered to me, such as Akron, Ball State, Toledo, Bowling Green and Miami (Ohio), and look forward to visiting Cincinnati, West Virginia and Minnesota," Terry said.
This summer, he plans to camp in Kentucky, Louisville, Maryland, and Marshall.


Source: 247sports.com