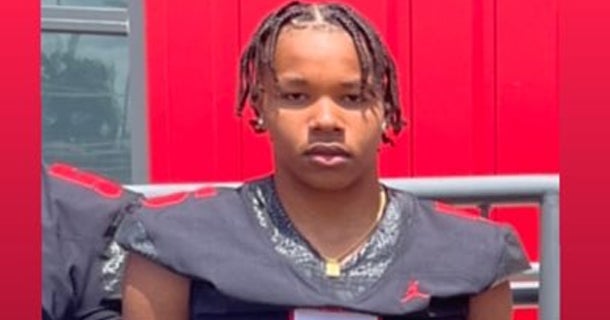 Canton (Ohio) McKinley sophomore Dante McClellan has the potential to become one of the most heavily recruited in the Midwest in 2025.
He is a tri-sport athlete with a size (6-3, 200 pounds) and versatility that make him very projectable, especially on defense.
"Schools basically recruit me as a fullback and outside linebacker," he said. "Only a few recruit me on the attacking side of the ball."
Recently, Virginia Tech and Rutgers offered to accept existing offers from Akron, Central Michigan and Kentucky.
"Right now, I don't know much about Virginia Tech," he said. "I plan to go there and visit to learn more about the school and the coaches."
Regarding Rutgers, McClellan said: "Their head coach, coach Schiano, is back and wants to make a difference. He just wants the players to work hard and stay focused."
McClellan added that he plans to visit Ohio State, Virginia Tech, Kentucky and Rutgers in the spring.


Source: 247sports.com