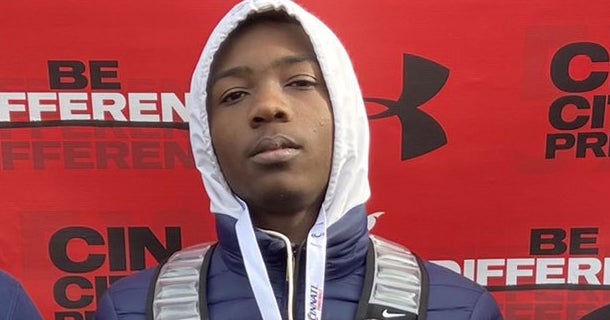 Cincinnati Whitrow, sophomore Quintin Simmons received nine offers after the fall season when he played slots a lot and brought back players.
Simmons, at 6ft 1in and weighing 170lbs, can also play in the backfield, but says schools like him play far away.
He visited Kentucky last month. Wildcats is one of his current offerings.
"Kentucky was just amazing, they welcomed me with open arms and showed me a lot of love," Simmons said. "The campus and the fan base are fun to be around."
One of Simmons' latest offerings was the Michigan State School, which he hopes to become familiar with in the near future.
"Right now, I don't know anything about Michigan, but I hope to find out in the future. I hope to come here in the spring," he said.
Simmons says he hopes to visit Michigan, Ohio, Alabama and West Virginia in the spring.


Source: 247sports.com