College Sport
'25 LB Mark Iheanachor is an emerging player to watch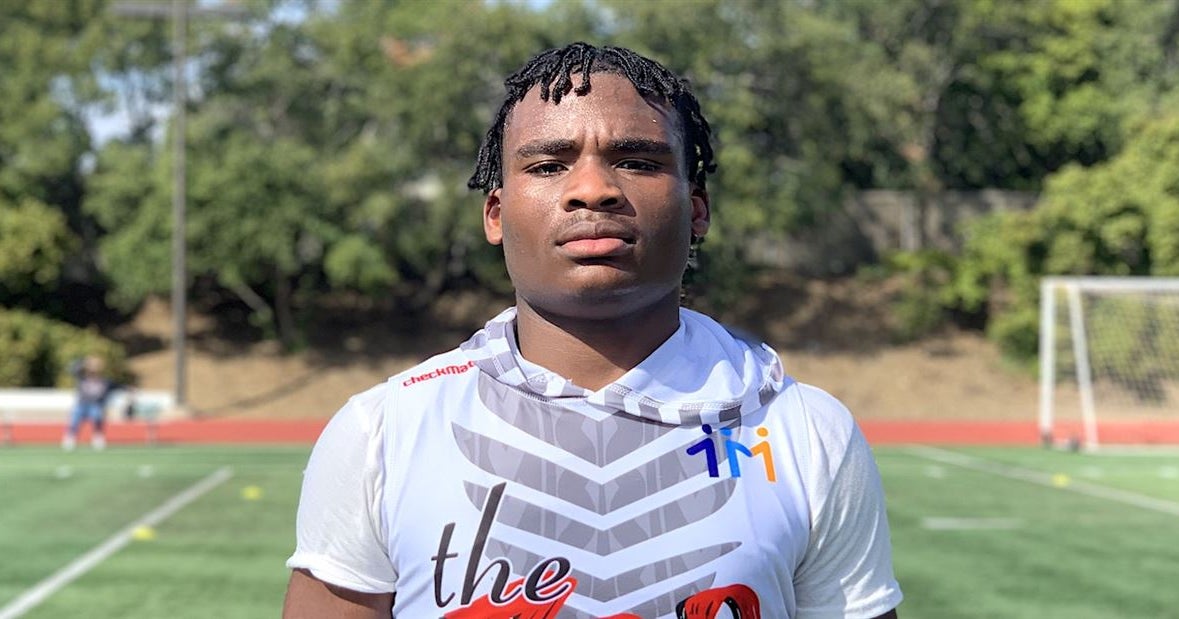 Harbor City (CA), Narbonne sophomore linebacker Mark Iheanachor is another player who stood out for us at the LB Zoo Camp weekend.
The strength of the LB Zoo camp lay in the number of talented juniors we saw in the 25th and 26th grades, and even a few promising high school students.
Iheanachor is a player we've been hearing a lot about this offseason and he lived up to the hype. He is a strong, physically strong guy with a strong physique and moves very well.
He looked about 6-1, 215 pounds and we don't think he's finished growing. His elder brother Maxwell Iheanachor was 6-7, 315 pounds and was one of the top JUCO offensive linemen in the country last year and signed with Arizona State.
Iheanachor had a good year with pads too, with a total of 62 tackles and three passes. He is a great sponsor and hits like a truck, and his recruiting numbers should continue to grow rapidly in the coming months.
He currently receives scholarships from the states of Arizona, California, Colorado and UNLV. He was able to make informal visits to Arizona, BYU, California, and Kansas while his older brother was on official visits, and he also plans to visit several schools this spring.
"Now I am getting information from schools that have offered training, as well as from Oregon, USC, Washington, and a few others," Iheanachor said. "I'm just a sophomore so they can't call me yet, but these are some of the schools I've spoken to before."
The state of Colorado was the No. 1 offer for Iheanachor said. Former Los Angeles standout James Finleywho also coached at Narbonne had previously proposed to Iheanachor.
"It was amazing," said Iheanachor. "Getting that first offer meant a lot, it showed that the hard work I put in was paying off and it just made me want to work even harder.
"Then Cal was my first Pac-12 proposal and it was great. I have always wanted to play Pac-12 ever since I came here from Nigeria when I was six years old. It's a great school and I had a good time there and I really enjoyed it."
Iheanakor made an unofficial visit to Fresno State on Monday.
"I liked it there," said Iheanachor. "We watched the team practice and took a tour of the campus. I met Coach Sooto and Coach Skipper. I love what they build and I love their defensive scheme.
"This is what I would like to play. I liked the energy of the players and the conditions were great too. on the way to."

Iheanachor plans to visit both Arizona and the state of Arizona at some point this spring.
"I talked to Coach Kaufushi in Arizona and I really liked him," Iheanachor said. "They want me to go to the Spring Game so hopefully I can make it."
"ASU wants me to come out too. My brother is there, so I'm definitely interested in their program. They haven't offered yet, but I've talked to them and I like the staff, so we'll see what happens."
Iheanachor said he would likely camp with local schools, UCLA and USC.
"I will definitely be at UCLA and I want to see the University of Southern California too," Iheanachor said. "They are close to home and I am interested in both programs. Visiting these schools is much easier than traveling out of state, and I'd like to try camping in Oregon too.
"I plan to graduate early so I want to make a decision after junior season. I want to make some official visits first and then make a decision sometime before senior year."


Source: 247sports.com