College Sport
'25 WR Jadyn Robinson talks Cal Junior Day and future visits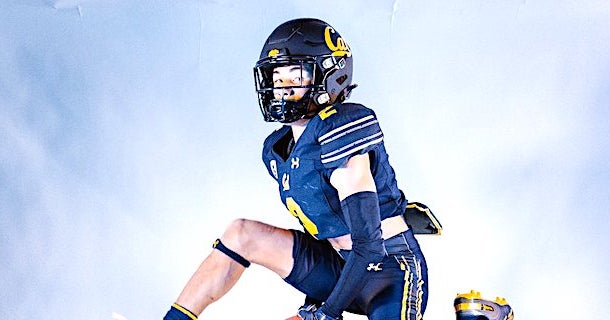 Long Beach Poly (California), sophomore Jadyn Robinson visited California last weekend for the Bears big Junior Day event.
Robinson is the younger brother of the outstanding junior wide receiver Pauley. Jason Robinson and, like his older brother, is also a bona fide recruit.
We've been watching Robinson since high school and he came to Poly and made an immediate impression. He was a freshman on the Jackrabbits' starting lineup before switching to wide receiver last season.
As a sophomore, Robinson caught 48 balls for 574 yards and threw nine touchdowns. He is a fast, tricky receiving slot who runs well after the catch and has demonstrated the ability to move away from defense.
He is also one of the top long jumpers with a personal best of 21'10" and several other jumps over 21′. The goal is to beat 24 feet this spring, and if so, he will compete in the state championship.
In terms of hiring, Robinson received early scholarship offers from the states of Alabama, Arizona, UCLA, Colorado, Colorado State, South Georgia, Utah, and Washington State.
He made his first visit to Berkeley over the weekend to check on the Cal Bears.
"I really enjoyed the trip, it had a lot of great moments that I remember," said Robinson. "It was great to learn about their history of the program and how they support their athletes and alumni.
"Desan Jackson is a former graduate of Polytechnic University and the University of California, whom I look up to. I liked the campus and the whole visit was good, it definitely did not disappoint."
The Bears had offered Robinson back in November, and he had a good relationship with the coaching staff.
"Coach Toler proposed to me and I was able to spend a lot of time with him during the visit," Robinson said. "I spoke to both WR coaches and we had great conversations.
"They know exactly what they are talking about and all the staff made me feel right at home. The main message was to keep being yourself, keep playing and learning the game."
Robinson still has two years before recruiting, but plans to return to California at some point.
"I'm very interested in Cal right now," Robinson said. "I wish I had more time there to see more of the school, but I don't think this will be my last time there.
"I I can also imagine that I will return there on an official visit. I'm looking to do some more informal trips this spring, and Colorado and Miami are two schools I definitely want to check out, but for now, that's all I know."


Source: 247sports.com