NFL
Aaron Rodgers to the Jets is a foregone conclusion and all the talk in the world won't change a thing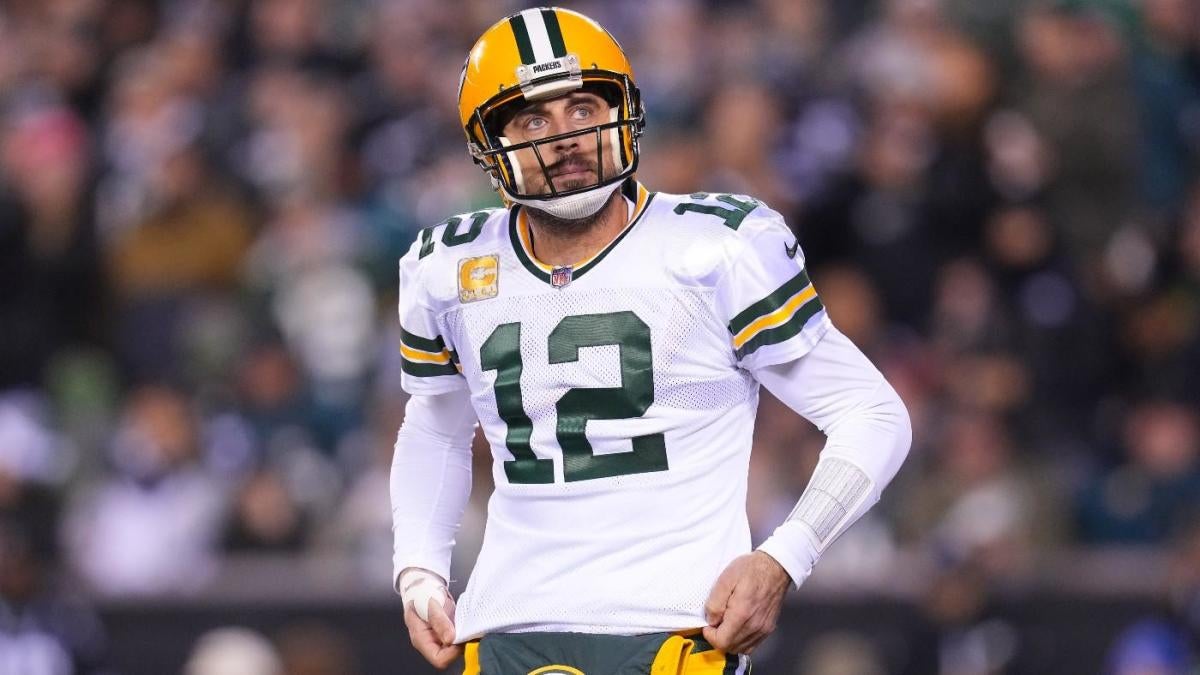 Aaron Rodgers will be the Jets' quarterback in 2023, just like Jordan Love will be the Packers' signalman this season. Barring any catastrophes, these events are bound to happen this fall.
When Rogers officially becomes a Jet – one could argue that he is already a Jet in spirit – is a question no one can decide right now.
It could be today, or this weekend, or after the kumbai session at the NFL owners' meetings in Phoenix later this month. It is possible that this will last until the day of the NFL Draft, despite the fact that the transaction from Green Bay has leaked. Or maybe the summer will end with two stubborn franchises steeped in antipathy.
But here's what I believe: what Rogers should have said earlier this week on The Pat McAfee Show did not affect when or how this trade would be executed any more than this column posted Friday on CBSSports.com.
Rodgers going to play for the Jets? Well, yes. Was the one-team meeting between Rodgers and Jets executives in the airport's private hangar a gift?
The Jets have been targeting Rodgers for months now. Even Derek Carr must have known this when he had lunch with the team last month. Carr was the back-up plan in case something went wrong with Rodgers, and with free agency looming on the horizon and the Jets hesitant to take a step towards the most important position in all of North American sports, it was the most important hint that that the team felt very confident that they would get their guy.
Meanwhile, the Packers have known for a long time that they would likely walk away from Rodgers. Love will replace Rogers just as Rogers replaced Favre, and team president Mark Murphy acknowledged this days before Rogers ever spoke to the streaming world.
"This is the situation [letting Rodgers talk to the Jets] where I think we wanted to help Aaron achieve what he wanted, as well as the Packers," Murphy said. "Hopefully this will create a situation where both sides win. We would like this to be decided by the start of free will."
Murphy was unequivocal about Rogers' deal with the Jets fait accompli. Like me, he wanted this done before he became a free agent, although his reasons were more likely to build a team than to allow him to watch the NCAA men's basketball tournament unhindered.
So before Rogers went public, the Jets already wanted him, and the Packers no longer wanted him. It seems to be a little more than half the battle.
Compensation will always be a problem. How much is a four-time NFL MVP with a huge contract worth for a team in need like the Jets? Should the Packers "do the right thing" with a player who can fairly and stoically say that he is unquestionably the greatest player in franchise history?
If you think the Jets will be affected by pressure from the public or their fans… bud… listen to yourself. The Jets were born under pressure. Cast in it. I don't think Boomer Esiason will think the June work day has begun until his producer turns down a dozen callers wanting to explain why Joe Douglas should regret the linebacker he took in the fifth round.
The Packers should also not be motivated by Rogers' attempt to embarrass them. Since picking Love in 2020, Rodgers has made it his hobby to tease general manager Brian Gutekunst in a not-so-subtle manner.
Contract nonsense and frequent "whether he or not" were not part of Rogers' gambit until that choice was made. He played with the team every chance he got: stealing the 2021 NFL Draft titles, then forcing a contract adjustment ahead of the 2021 training camp that ended his Last Dance days, and then a three-year mega expansion last year in the free agency. And somewhere in the middle of it all, he won back-to-back NFL MVP.
Rogers has wanted to stick Love's pick in the Packers' executives' face ever since they drafted Love, and he's done it—tastefully or not—with some success. Speaking of the serene days of Ted Thompson in direct comparison to Gutekunst (but without mentioning Guti's name), Rogers turned the knife. Everyone knew this because everyone knew it.
Throughout his nearly hour-long interview, some hints were scattered about how Rogers wants this narrative to take shape. He claimed to have gone on a retreat into darkness, believing that 90/10 he would come out and eventually retire, giving up almost $60 million in guaranteed pay in 2023 while still being one of the best people in the world at his job. . Of course, we will never be able to verify this.
But he also said that after his re-emergence, something had changed. A moment like Damascus, if you will. The conversation was just now! and not a bit before he went into that retreat—the Packers didn't want him anymore. Now he had to go to practice and decide if he would retire. In just a few weeks, Rodgers went from near-retirement to becoming a quarterback for the New York Jets.
All elite athletes seem to have moments that can be condescendingly called ahistorical. Choose from half a dozen Michael Jordan stories in The Last Dance. My personal favorite in the sport was Kobe Bryant, who said the Hornets didn't want to see him in 1996 and that's why they traded him to the Lakers. Prior to Rodgers this week, the last best player in the sport was the Georgia Bulldogs, who said many doubted they would win a national championship.
I really believe that Rogers believes what he said. And that will be its fuel in 2023. That might even be enough to keep him in New York in 2024, as the Packers are set to take on an as yet undecided opponent from the AFC East on the Lambo this season.
Lord, I have seen what You have done for others…
This year, Rodgers will be the quarterback for the Jets, no matter what else he says or doesn't say. Both sides will come to an agreement because they have to. What was said would not affect the trade compensation because it would make Gutekunst and Douglas irritable, and people in their position cannot afford to look irritable.
They'll figure it all out, and then Rogers will have something to say.


Source: www.cbssports.com