NCAAM
Arizona, Arizona State presidents downplay role in Big 12 expansion as Pac-12 negotiations remain ongoing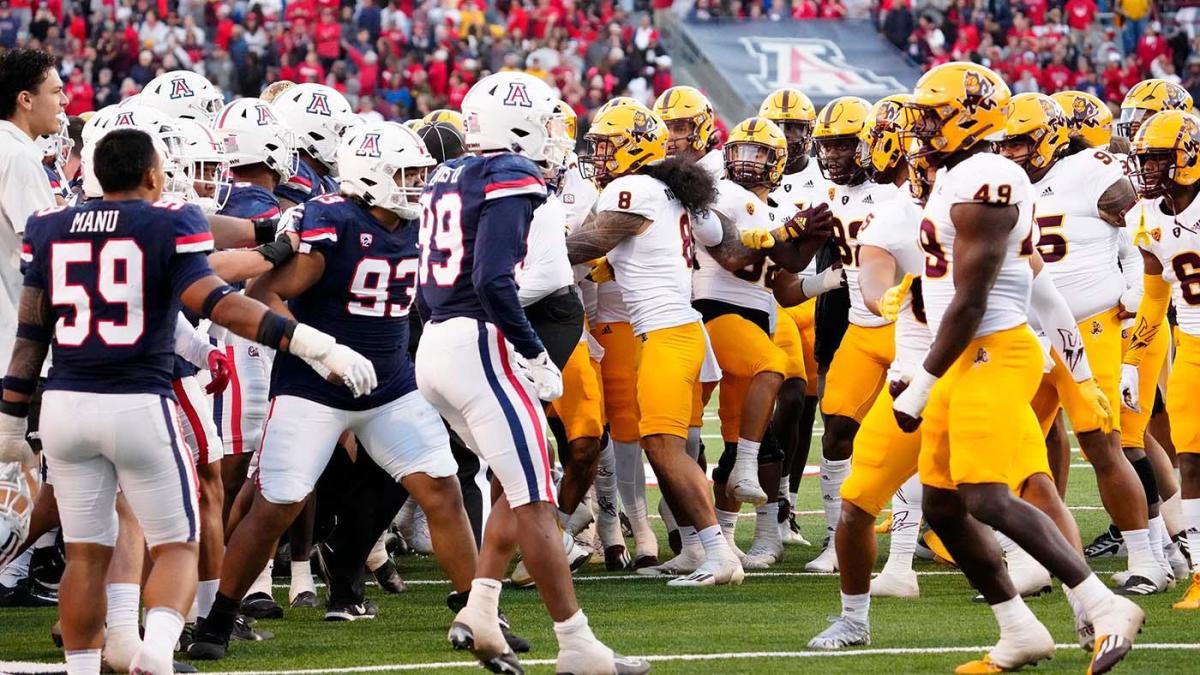 School presidents from both Arizona and the state of Arizona dismissed interest in a potential Big 12 transition in their first public statements on the matter as contentious negotiations over Pac-12 media rights continue. Talked has gained momentum over the past few weeks, which The Big 12 is ready to attack the Four Corners Schools — Arizona, Arizona, Colorado and Utah — if the Pac-12 deal isn't impressive.
"There were no discussions with the Big 12 Conference about the move," said Arizona State President Michael Crow. State press. "I mean, there were discussions among everyone and everywhere about all the issues related to where our conference is going, how it will end and what is happening. We are committed to Pac-12."
The announcement comes as Pac-12 is in difficult media rights negotiations. CBS and FOX reportedly pulled out of negotiations. Apple TV+ and Amazon have become potential streaming partners, but the level of interest is unclear. ESPN is still involved, but it's not clear what Pac-12 number the line provider can expect.
"It depends a lot on [commissioner George Kliavkoff] and his team are negotiating a good media deal to keep us competitive," said Arizona President Robert Robbins. San Jose Mercury News. "I don't think anyone wants to leave. Why would you want to move a couple of million dollars a year more?"
Of course, the gap between rich and have-not conferences in college football continues to widen. The Big Ten signed with CBS, FOX and NBC will pay schools averaging $75 million per season from television revenue alone. The Big 12 has signed contract extensions with ESPN and FOX that are expected to pay schools just under $32 million a year. By comparison, the ACC deal only pays $17 million for the school and runs through 2036.
The crow said State press that Pac-12 is close to a deal, with many in the league seeing March as a key window for a deal, with only one year left before Pac-12's current media contract expires. Many reports note that the Big 12 believe that if it can convince one school to join the league, then three others will follow to secure their long-term future.
During the Big 12 men's basketball tournament in Kansas City, Missouri, notable Big 12 coaches such as Kansas State Coach Bill Self and Kansas State Coach Jerome Tang spoke openly about adding Four Corners schools.
"I always thought the schools in Arizona, Colorado and Utah were perfect for us." Tan said. "Who doesn't want to visit Arizona?"


Source: www.cbssports.com