NCAAM
Arizona president talks keeping Pac-12 together, TV deal expectations, deadlines, Big 12 interest and more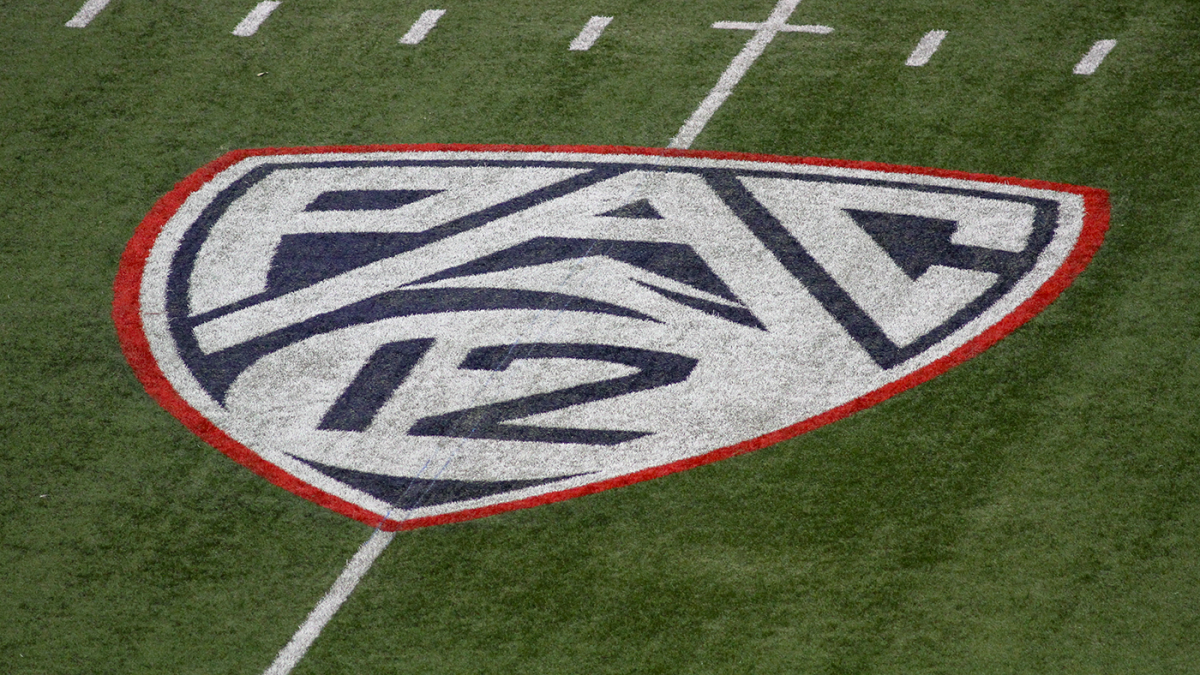 Robert Robbins is a broad-minded person. The Arizona state president wants it known that he believes a new television rights deal acceptable to everyone in Pac-12 will be completed in a couple of weeks.
"I think it's very expensive," Robbins said of the deal's prospects. "Let's just say over 95% confidence intervals on this one."
But, as in the business world, the whole enterprise is a soft circle. In other words, the Pac-12 schools are interested in making a deal. If money is correct.
"The number means nothing until it's a written contract," Robbins told CBS Sports. "In Mississippi they said, 'They're going to give me something.' They haven't quite done it yet. We need to get a real written offer."
Robbins and Big 12 Commissioner Brett Jormark gave the speech. It's not a secret. CBS Sports previously reported that Yormark had similar conversations with other Four Corners schools (Arizona, Colorado, Utah). And obviously, Arizona, among other league players, has options. Robbins calls the Big Twelve in "recruiting mode."
The last time the Pac-12 presidents spoke in person was on March 7, at a meeting to discuss TV rights data. This total will ultimately determine whether the league stays together or splits.
It's fair to say that these schools are showing some interest in the Big 12 because the Pac-12 deal hasn't gone through at the moment.
"We could go to Lubbock," Robbins said of the location of the Texas Institute of Technology, the Big 12 program. "Schools in Texas are good for us. Oklahoma, it's just not that far away. It's a two hour flight."
Robbins has already spoken to his colleagues from the Big 12. Hell, he's talking to university leaders across the country. This is Robbins: outgoing, brilliant, analytical, innovative, world-famous cardiac surgeon.
In a wide-ranging interview with CBS Sports Wednesday night, Robbins provided perhaps the most inside look at the Pac-12-Big 12 reorganization struggle to date.
Robbins said out loud what the industry was whispering about: Fox had made significant efforts to lure USC and UCLA into the Big Ten. We have learned that Arizona and the state of Arizona are essentially a package deal in which Robbins and ASU President Michael Crow are in close contact. If one leaves the conference, the other may follow.
"The value of us, President [Michael] Crow and I, despite the fact that we could go our separate ways, we are quite closely related to each other," Robbins said. and one of us goes to the other. We are pretty unanimous in this regard. If you take us in a bunch, it's quite an attractive thing."
We also learned that Pac-12 Commissioner George Klyavkov has a soft deadline to make a TV deal. Let's break it all down.
magic number
Clearly the number to beat, or at least get close to, is $31.6 million. This is the average annual amount of revenue each Big 12 team will receive when a new media rights deal goes into effect in 2025. Robbins said a gap of $2 million or less wouldn't matter. Okay, so how much less is Arizona willing to accept before seriously considering the Big 12?
"For a couple million, I don't see people leaving," Robbins said. "… I think our total will definitely be higher than the Big 12. If I'm wrong, is that $5 million? [less per year that forces schools to consider leavig]is that $7 million, is that $8 million, is that $10 million?"
The Big 12's athletic directors believe their total, including college football playoff, bowling and the NCAA Tournament revenue, will be about $50 million a year under the new deal.
"I still think there will be more than 50 of us," Robbins said.
This may be first done in Pac-12.
"I know the Big 12 number," Robbins added. "I just need to hear the Pac-12 number. Then I can make a decision."
Is there a deadline?
Tax day might work great for the Pac-12. When asked about the deadline for making a deal with Klyavkov, Robbins settled on April 15th, sort of…
"Even during the holidays, when I was sitting thinking about life, I said April 15th. … I think it's a pretty good time frame for me. Everyone else doesn't think so. They think it must have been yesterday. The pair in a few weeks is definitely better than a month ago."

Is there a conspiracy?
Robbins says if the Big 12 can convince one Pac-12 team to escape, it could lead to a domino effect.
"If someone were to escape right now, depending on who it is, it would clearly destabilize the situation, which is why the Big 12 is doing it," he said. "If they can get me to say, 'I'm leaving. That's enough for me. I love these guys from the Big 12. They are an extension of West Mississippi. They speak my language." Then I think it will quickly become interesting. If Colorado and we go together, you'll be in trouble."
Why Arizona and Colorado? The entire history of the Big 12 was dedicated to getting the Four Corners schools (Arizona, Utah and others). Robbins says that Big 12 media consultant Endeavor and its president, Mark Shapiro, essentially orchestrated what he calls a "great PR campaign" with Big 12 Commissioner Brett Yormark.
"You have to give it to Endeavor," Robbins said. "I get calls every day, even from my people at the conference, from other presidents. [saying]'Are you really going? Are you going, are you going? They said it about Colorado and us."
He continued: "Mark Shapiro is a very smart guy. Brett is a good guy. I think they want to win. They're in recruit mode."
Grant sign?
Robbins was asked if all 10 Pac-12 schools would sign a grant of rights when the new media rights offer was made. This document ties the school's television rights to the conference for the duration of such deal. It is essentially a ring of promises, which means that all parties are moving steadily.
"If George comes back and says, 'This is the best and last thing I'll get, and things are going to get worse if we don't do something,' I think you should be thinking, 'What are we doing here?' ? I don't know what that number is," Robbins said. "… I think we are all united and determined to make this work and keep the 10 of us together. Then, if we get a reasonable enough deal and get everyone to sign the grant of rights, then we can get the discussion going, "Should we look for other people to add?"
Pac-12 extension?
Okay, what about San Diego State and SMU? They have long been reported as expansion candidates for the new Pac-12.
"We need to get a deal done before we think about expansion," Robbins said. "As far as I can predict, I see the Big 12 strategy: you can make the Four Corners go to the Big 12 and everything will explode. behind."
And Oregon, Washington?
Where exactly are the interests of Ducks and Husky?
"USC started it all [to move to the Big Ten]. I think UCLA was a reluctant follower in all of this. But [USC] need a travel partner nearby, so that makes sense," Robbins explained. "If Oregon calls Washington and says, 'I can double the amount of money you get; come with me to the Big Ten, Washington will say, "Okay, I agree." They would gladly leave.
"When I first heard about it, the deal was supposed to be USC-Oregon. [to the Big Ten]. It makes sense. … Their TV market is not that big [but] they play in colorful uniforms and win. This is where I would start.
"I think Fox wanted to unify Los Angeles and not let anyone else in. [with USC-UCLA]. I think it's brilliant. Well done."
If the Four Corners stay put and Oregon and Washington eventually flee, will the Pac-12 survive with fewer than 10 teams?
"I always thought so. Can someone live without two legs? When you start chopping off a hand, it depends on what kind of hand it is," Robbins said.
The wait continues…
Why is the deal taking so long?
"We are the only ones here. I think the media companies know we're not going anywhere. We need to make a deal," Robbins said. "Normally, we would have just started this process, but since the Big 12 took the lead, they took $31.6 million — which is what they got with Texas and Oklahoma — and declared victory."
Editor's note: The $31.6 million figure is actually significantly higher than the amount the Big 12 received from Texas and Oklahoma in their last deal.
Robbins continued: "It forced us to start negotiations earlier. I always said, "Let's get this over with. Let's see how many horses we can get in this race." … I'm not sure if anyone else wants to do this. They want to make a deal and leave this behind so everyone will stop talking about us. I'm not sure that's a good enough reason."
Economic factors creating the problem
The economy continues to struggle and banks continue to close. This is important for the prospects of the Pac-12 deal. During negotiations, Disney (owners of ESPN) and the streamers fired employees. Robbins is especially sensitive to the failed Silicon Valley bank as a former professor at nearby Stanford.
"That's where you went to get your money [for start ups], Robbins said of the bank. "Now it's done. Now they are talking about six other banks that could be made. If you ask me to look [ahead]I think we…


Source: www.cbssports.com