College Sport
Ballyhooed West Coast RB Christian Clark lines up visits to several programs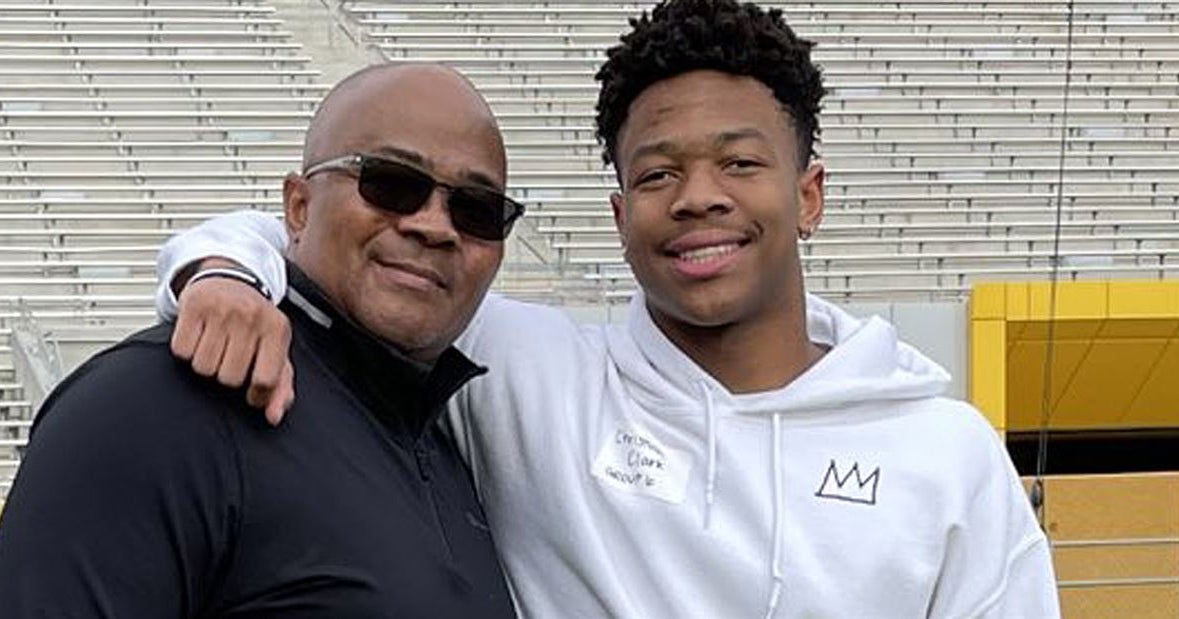 Phoenix (Arizona) Mountain Pointe running back Christian Clark comes from an extremely athletic and competitive family, and now it's time to take center stage. Blue Chipper is approaching 30 offerings with multiple programs to impress for spring.
He begins his spring visits today with a stop at USC.
"I love the history of the program and I love what Coach (Lincoln) Riley did," Clarke told 247Sports. His trip will include Saturday and Sunday training throughout the day. "I know that even better things are in store for us in the near future."
After USC, Clark will visit Georgia on March 16, Alabama on March 20, and Texas on March 24.
Clark has family ties to Peach State.
"National champion performances in a row," Clarke said. "My dad is from Georgia (Rick Clark played Marshall). This was his growing up school. It was a real blessing when I received this offer. We were all excited about this. It's a homecoming to my dad and I love going to Georgia."
The blue chipper is also associated with the Tide program.
"That's where my great-uncle played quarterback, Walter Lewis, he played quarterback in Alabama," Clarke said. "I have a story there. As a child, I always loved Alabama. It has always been one of the teams that I loved to watch. I liked the history of the program. I love how many runners they have in the league and how many players in general."
Clark is one of Texas' top targets in this position.
"I love Coach Sark," Clarke said. "Love Coach's Choice. They are excellent all-round people. Bijan was probably my favorite runner to watch this year in college. I like how they used him offensively. Having Arch Manningtheir program is also in safe hands."
For the first week of April, Clark is planning a trip to Florida. His uncle is Ken Felder, who played football and baseball for the Seminoles.
"I have family in Florida and I love the direction Coach Norvell is taking the program," Clarke said.
Clark visited Arizona in January and will return again in April for the Wildcats' spring game.
"I love what they do," Clarke said. "I like Coach Graham. My brother plays receiver at U of A. I love to go down and see him too. This is also a bonus. I like the twist they've had this year. I know that every year will get better and better every year. I think they are in good hands with Coach Fish. I really like Coach Fish."
Clark also visited Oregon in January and will return for the Ducks' spring game on April 22.
"I liked it there," Clarke said. "It was a great environment and all the coaches are wonderful all-around people. Coach Lanning will lead this team in the right direction along with the entire coaching staff. Most importantly, the coaches care more about the individual than the player, and that's very important to me."


Source: 247sports.com