MLB
Batting Around: Ahead of the Super Bowl, which NFL quarterback would make the best MLB player?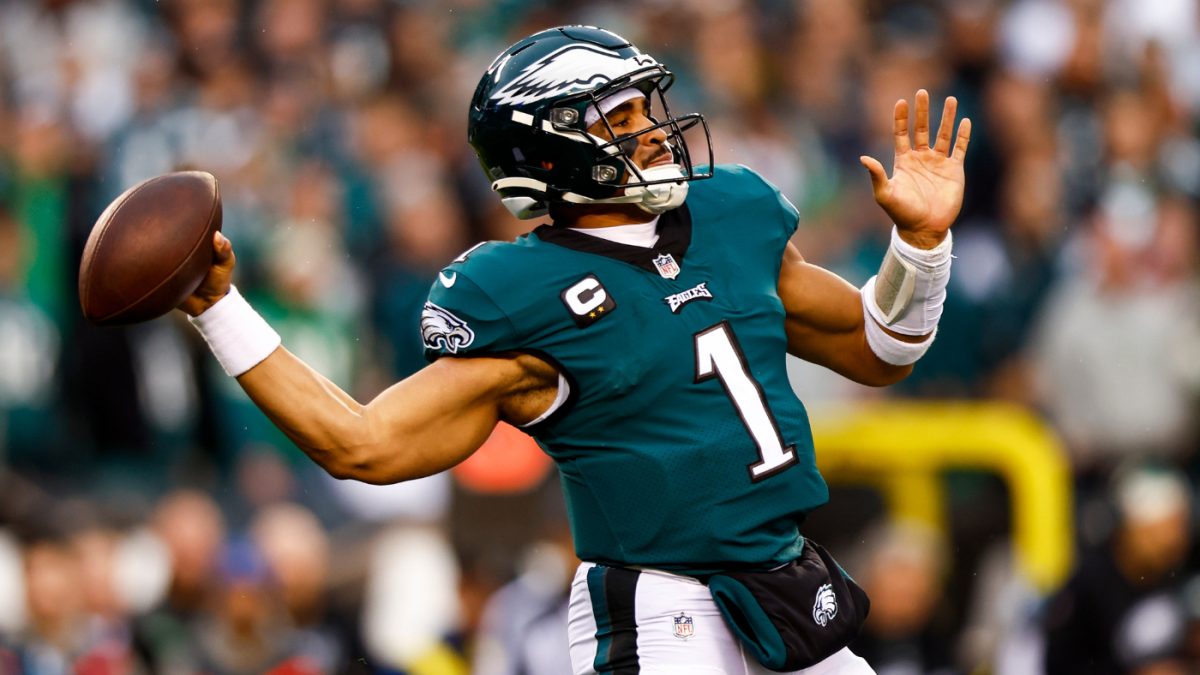 During the off-season, CBS Sports MLB experts will be hosting a weekly Batting Around roundtable for you, which breaks down just about everything. Breaking news, historical issue, thoughts on the future of baseball and all that. Last week we discussed the team that will win the NL West.. This week we are going with the Super Bowl theme.
Which NFL QB will be the best MLB player?
Matt Snyder: I'm coming here Justin Fields and this absolutely nothing to do with my Bears fandom. He really there is still a Perfect Game page since he played in high school; he was so much better at football that this direction was not fully exploited. I guess in this exercise we are wondering if football was never a factor, how would these players have coped?
With Fields' full range of athletic skills, we're talking about a 6-foot-4 shortstop or center fielder with a rocket for an arm and the ability to run in a straight line that would make him a killer on the bases. He will have a lot of power, so the only question will be his contact skills on the plate. Justin's sister, Jayden, also hit .331/.418/.583 in softball for Georgia last season, so we know the family has a lot of batting experience. I'm going all-in on Justin Fields in this one.
I repeat, it has Nothing to do with the Chicago Bears.
R. J. Anderson: Tim Tebow. No, no, the safe answer is probably Kyler Murray, Russell Wilson, or something like that. I do think that Brock Purdy is a dark horse candidate. His father was a junior for several years and, hey, he's already torn his UCL, which gives him more in common with major league arms than most NFL quarterbacks.
Dane Perry: I'm talking Kyler Murray. The fives made him one of the top 10 players in the MLB draft, and before that, he had an impressive run in Oklahoma against opponents at the forefront of the Big 12. "Kyler Murray" also sounds like a baseball name.
Keith Feldman: I will indeed choose Tim Tebow, thank you very much, RJ. Of course, of course, he was not good in either the NFL or MLB, but you know what? He did both. In a world that constantly tells us no, let this be a reminder that if you're a handsome white guy from the Securities and Exchange Commission, you can do anything. Go Gators.
Stepan Pyanovich: Jalen Hurts. Did he play baseball after 10th grade? No. Can he crush potatoes? Yes. Go Birds.
Mike Axisa: Speaking as an open-minded Jets fan, I don't think Zach Wilson plays the right sport, so this could be him. Kyler Murray and Russell Wilson are probably the correct answers, but I'm picking Patrick Mahomes and betting on pedigrees. I think the athleticism and creativity will surpass baseball. Put Mahomes on an embankment and I see the type of David Cone who survives on his intelligence and adaptability as much as on his belongings.


Source: www.cbssports.com