MMA
Bellator MMA schedule for 2023: Yaroslav Amosov vs. Logan Storley, Usman Nurmagomedov vs. Ben Henderson on tap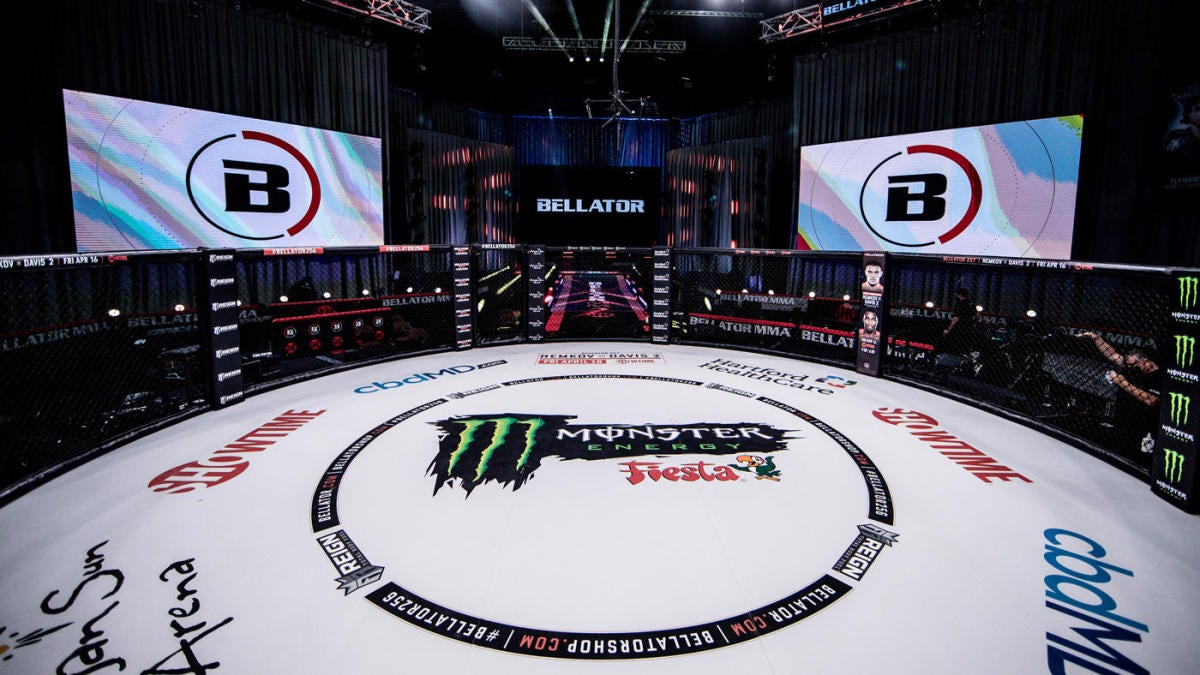 Bellator MMA presents the sequel to the greatest fight of all time and kicks off yet another Grand Prix. Bellator has four tournaments on its schedule since their debut on CBS, in which Ryan Bader retained his heavyweight crown by knocking out the legendary Fedor Emelianenko for the second time.
Yaraslov Amosov makes the first defense of his world welterweight title against interim champion Logan Storley in Dublin on February 25. Amosov (26-0) took a split decision and swept past with an unblemished record intact. For Storley (14-1), this fight is an opportunity to avenge his only career loss. Amosov was out of action after winning the title as he returned home to fight in Ukraine at the height of the war with Russia.
Can't get enough of boxing and MMA? Get the latest martial arts news from two of the best in the business. Subscribe to Morning Kombat with Luke Thomas and Brian Campbell for the best analysis and detailed news.
The Bellator Lightweight Grand Prix kicks off in March with two champions from different eras. Usman Nurmagomedov defends his newly claimed lightweight title against former UFC lightweight champion Benson Henderson in the first round of the tournament. Another Lightweight Grand Prix match between Tofik Musaev and Alexander Shabliy will also take place at the SAP Center in San Jose.
Be sure to check this page for the latest on upcoming Bellator events before the end of the year.
Upcoming Bellator MMA Schedule
| Event | date | Main event | Weight category | Location | TV |
| --- | --- | --- | --- | --- | --- |
| Bellator 291 | 25 February | Yaroslav Amosov (c) vs. Logan Storley (ic) 2 | Welterweight title | Dublin, Ireland | Show time |
| Bellator 292 | 10th of March | Usman Nurmagomedov (c) vs. Benson Henderson | Light title | San Jose, California | Show time |
| Bellator 293 | March 31 | Marcelo Golm vs. Daniel James | heavyweights | Temecula, California | Show time |
| Bellator 294 | April 21 | Liz Carmouche (c) vs. DeAnna Bennett 2 | Women's flyweight title | Honolulu, Hawaii | Show time |
| Bellator 295 | April 22 | Rafueon Stots (ic) vs. Patchy Mix | Interim bantamweight title | Honolulu, Hawaii | Show time |
| Bellator Paris | 12 May | Gegard Mousasi vs. Fabian Edwards | Middleweights | Paris | Show time |


Source: www.cbssports.com