NCAAM
Big 12 readies to pounce on Four Corners schools as doubt creeps in about Pac-12's viability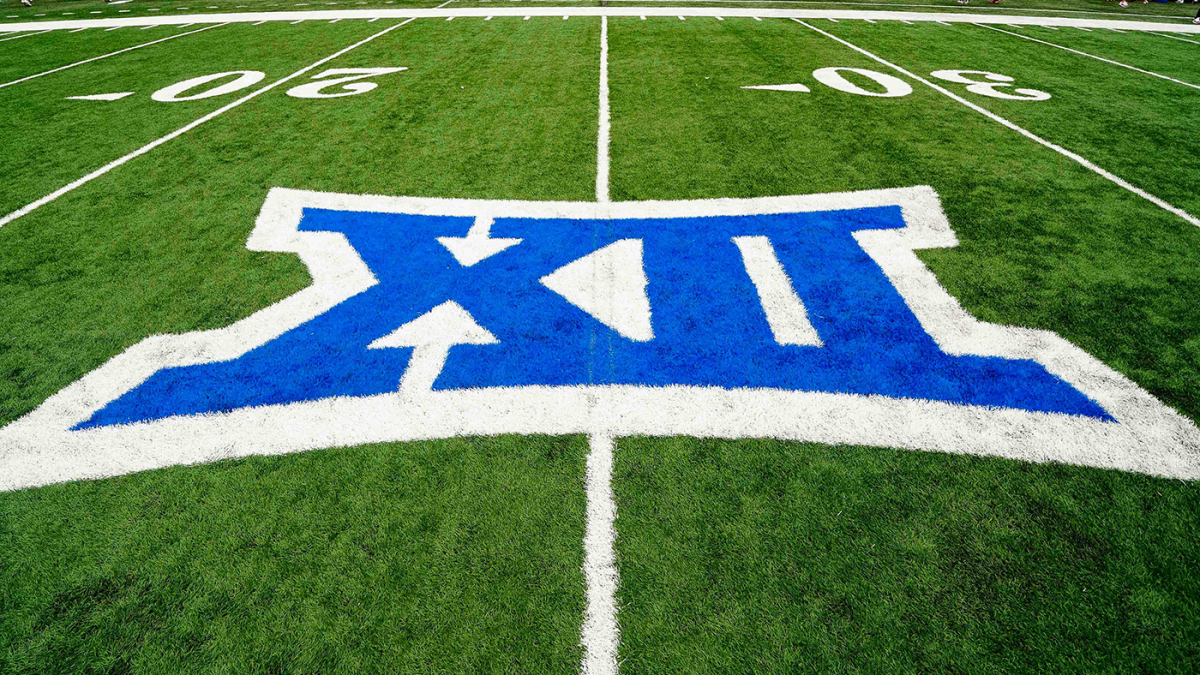 KANSAS CITY, Missouri. When Brett Yormark ducked into a car shop on Tuesday night, it may have been the first time he was recognized outside the office at his still-new job.
"It's the Big 12 Commissioner!" exclaimed the group, standing on the corner of the street, as if Paul McCartney had just passed by.
As a rule, college commissioners are not recognized on the street. At this rate, Jormark could quickly achieve rock star status in this city.
The freshman boss sees opportunities for his league, reflected in this week's Big 12 Tournament. Thanks to Jormark, the scene includes much more than just basketball.
By Saturday night, Shaquille O'Neal (hired by the Big 12) will be seated on the court at the T-Mobile Center ahead of his Saturday night DJ set for the event. This is after the Friday concert of rapper Fat Joe.
Jormark has commissioned the Big 12 basketball anthem "No Nights Off" to be played around the arena this week.
"My vision for this conference is that we are going to live at the intersection of culture and sport," Jormark told reporters on Wednesday.
If the 208 floor seats that Jormark repurposed (from press seats) are any indication, the country's best basketball conference is about to be what Jormark promised: trendy, young, sexy. Las Vegas on the plains. Jormark took those seats, sold them for $5,000 each to the high rollers, and created a championship club under the stands where only they can enjoy what constitutes a high-end pop-up speaker.
Four new sets of fans – from BYU, Cincinnati, Houston, UCF – already smell like a big success.
"Whatever we do to make our product better, let's do it," Kansas coach Bill Self said of the commissioner Wednesday before the tournament kicked off. "…From an advertising standpoint, he'll do the best he can."
It may not stop at the entertainment aspect. Jormark continues to attend Pac-12 Four Corner Schools: Arizona, Arizona, Colorado, and Utah. There were "weekly" conversations between the Big 12 and the four programs as negotiations heated up, one league insider told CBS Sports.
Big 12 sources have been anxiously awaiting the outcome of the Colorado Board of Regents meeting to discuss the future of the Pac-12 program. According to numerous reports, the TC regents met at a special meeting.
Big 12 sources say it may only take one of the Four Corners schools to escape the Pac-12 for the other three to follow.
"For me, this is what we should get," Self said of Arizona.
"I always thought the Arizona, Colorado and Utah schools were perfect for us," said Jerome Tang, Kansas State coach. "Who doesn't want to visit Arizona?"
Rarely does a conference take on the personality of its delegate without realizing it, but damned glad about it.
The Pac-12 has been largely silent since last summer, when USC and UCLA announced they were leaving for the Big Ten.
However, the Big 12 has hired a deal-making adventurer who isn't shy about anything. In the 2023-2024 season, the league will play with 14 teams as Texas and Oklahoma play the circuit and the four rookies settle in. After that?
"Who knows where expansion will take us?" Yorkmark said.
The conference, once nicknamed the Clean Prairie League (because of its roots in the Great Plains), might as well have been renamed the "Nationwide". That is if Jormark gets their way and becomes the only FBS conference with teams in all four time zones.
Moving from coast to coast is part of the motivation to get bigger. The same can be said for the 16 teams, which would at least put the Big 12 on par with the two superpowers (SEC, Big Ten) in terms of membership. This will be a sign of stability. It could also mean the resumption of the underrated Holy War rivalry at the same conference for the first time since 2010.
This ain't Duke North Carolina, uh How are things at ACC? right now?
Stability is definitely something the Pac-12 can't claim at the moment. Cracks appear. Yorkmark and Big 12 offer a safe haven. All this week in the Big 12 it seems inevitable.
Will there be further restructuring?
Four school schools: Last week, three senior industry sources told CBS Sports that they think Jormark will be successful in attracting at least some combination of Four Corners schools. Some have gone even further, suggesting that Pac-12 will break up in a couple of weeks.
"Damn hack, in a way," one source said.
So is the certainty that Pac-12 will get a new media rights deal that will keep 10 schools together.
The irony is that the Pac-12 has had two chances to actually crash the Big 12 since 2010. That same year, former Pac-12 commissioner Larry Scott failed in his attempt to lure half of the Big 12 into his league. In 2021, with Texas and Oklahoma gone, Pac-12 decided not to pursue what was left of the crumbling Big 12. That summer, former Big 12 commissioner Bob Bolsby quickly added BYU, Cincinnati, Houston, and UCF.
Oregon and Washington: The future of the Ducks and Huskies as members of the Pac-12 may lie with outgoing Big Ten commissioner Kevin Warren. There are indications that at least one Big Ten media rights holder will not be involved in expansion talks until after Warren officially leaves the conference for the Chicago Bears on April 17th. This could create an awkward transition for Pac-12 schools if they look to the Big Ten.
The belief that clarity on the future of Pac-12 will clear up well before April 17th. What will happen to Oregon and Washington if they find themselves in a kind of purgatory awaiting their fate at the conference? They were at the top of Warren's list as he pushed for further expansion of the Big Ten after the conference finalized its new media rights deal in August.
At the time, the athletic directors and presidents of the Big Ten were opposed to such a move, which would include Stanford and California. If Warren isn't around to promote these schools, it could work in their favor. In the end. (The Big Ten have yet to announce Warren's replacement.)
Pac-12 extension or backfill? Pac-12 executives reportedly authorized an expansion to four teams. However, one industry source notes that the move may not be about expansion, but rather filling the league if Pac-12 loses those Four Corners schools – or more. In other words, states like Colorado and Fresno won't expand the Pac-12, they'll keep it upright.
Pac-12 cannot accept the loss of "even two" teams and remain a viable Power Five conference, veteran media consultant Neil Pilson recently told CBS Sports. "I don't think they can afford to lose two more schools. I think if they end up coming back as Pac-8 or Pac-10, [it will not be good]"Pilson said.
Opportunity lost? Rumors recently circulated that Pac-12 could have gotten the same deal that The Big 12 did in October ($31.66 million per team) if it had acted more aggressively in renewing its media rights. This would likely have strengthened the league for years to come. However, Yorkmark beat the Big 12 with an October deal that was initially criticized for being below market. Well, it's below the market and remains viable as a conference.
The Big 12 is guaranteed to have at least 12 loyal members through 2030-2031 starting this fall. Pac-12's survival is by no means guaranteed.
"It's not black and white," Pilson said. "The market can force you to make difficult decisions. If it was an easy choice [the Pac-12] probably would have done it a few months ago. If they really had a good deal, they would probably take it."
Adding to the woes of Pac-12, further layoffs may occur at some media giants. Which begs the question: if the parties had been waiting, would ESPN have entered into an existing deal with the Big 12 at this time? If not, what does that say about Pac-12's ability to get any closer to Big 12 money nowadays?
"You think about media companies and layoffs and their problems," Jormark said on Wednesday. "The fact that we were able to secure a six-year extension with two of the biggest media partners in the business, [Fox, ESPN]. … When you think about marketing and promotion, we are the best in the business."


Source: www.cbssports.com