NCAAB
Brown transfer Paxson Wojcik discusses his game and portal recruitment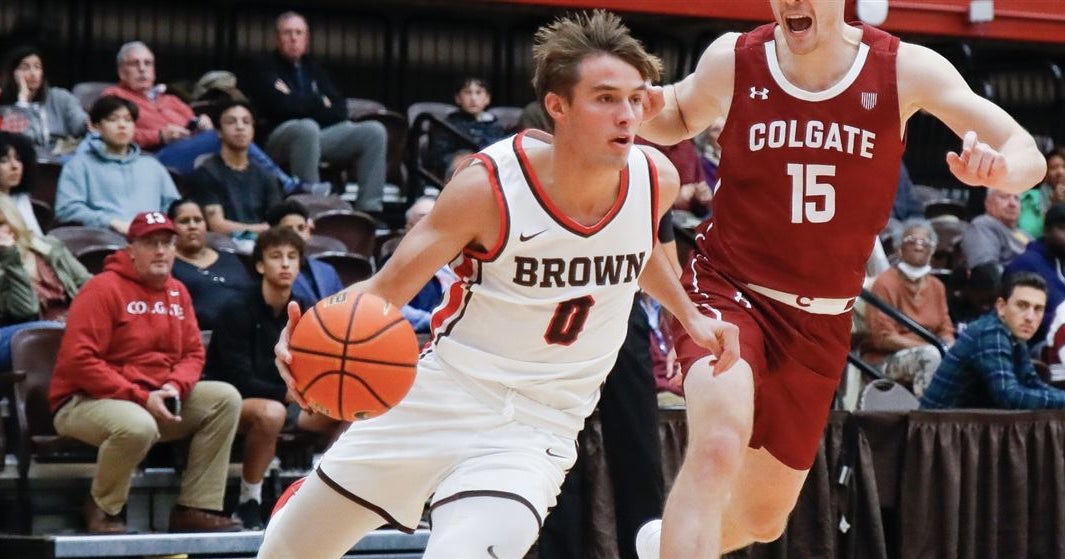 Earlier this week, it was revealed to 247Sports that the Brown Guard Paxon Wojcik I went to the NCAA transfer portal. The 6-foot-5, 200-pound left-hander from Charleston, South Carolina, Wojcik averaged 14.9 points, 7.2 rebounds and 3.2 assists per game for the Bears last season.
"I have one more year of eligibility due to COVID and wanted to stay in college," Wojcik said. "I want to explore my possibilities and get a degree. I can't go back to Brown due to Ivy League rules so I need to find another place to play."
Entering the portal, Wojcik says he heard from Auburn, Arkansas, California, Cincinnati, Nebraska, Santa Clara, SMU, South Carolina, Vanderbilt, Vermont, and others. Now that he's earned a bachelor's degree from an Ivy League university, Wojcik will make an "aggregate decision" when choosing his next school.
"A lot of factors will influence this," Wojcik said. "With an Ivy League diploma, it will be more of a basketball decision. I still appreciate the importance of scientists."
"I am looking for a place where I can contribute to the culture of winning," Wojcik continued. "I feel like I can play a big role in helping the team win games. Hopefully I can go somewhere where I can fight for a conference title and get into the NCAA Tournament."
Discussing what he plans to bring to his next school, Wojcik says, "Skill-wise, I think my ability to shoot basketball is really important. In addition, I am good at rebounding the ball for my position and I am good at dribbling. I can do a little bit of everything from the perimeter, but there are things I can get better at. I can pass, shoot and dribble by playing hard and being older I can show toughness and leadership. I think it's important for a lot of these schools."
Wojcik was announced as an Ivy League second team player yesterday morning for his efforts in the 2022-23 season.


Source: 247sports.com