MLB
Carlos Rodón injury update: Yankees southpaw to open season on injured list with forearm strain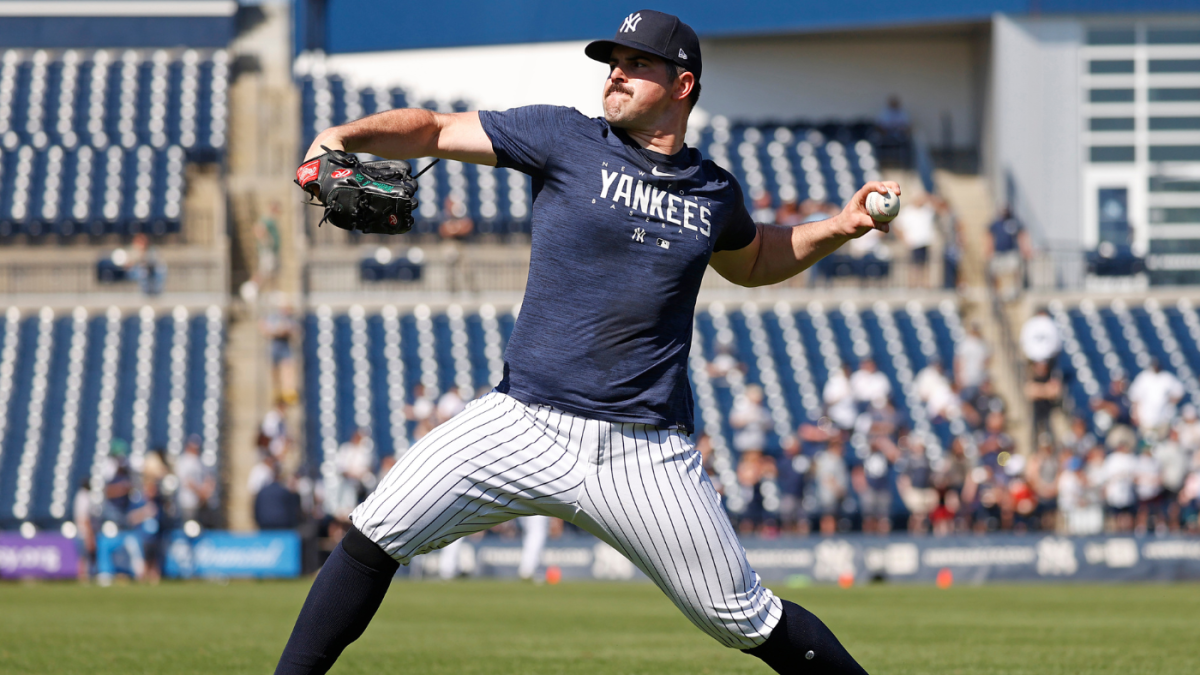 New York Yankees left-hander Carlos Rodon will start the regular season on the injured list with a slight sprained forearm, according to general manager Brian Cashman. Cashman told reporters including Brian Hoch of MLB.comthat Rodon would be closed for seven to ten days, but that in a "perfect world" the newly acquired southpaw would still make his season (and team) debut sometime in April.
Rodon joins a growing list of Yankees pitchers who will not be available to the club at the start of the season. That group includes forward Frankie Montas (acquired in a last-deadline trade) as well as pitchers Scott Effross and Lou Trivino, as well as off-season addition Tommy Kanle.
Rodon, like Kannle, joined the Yankees in the winter, signing a six-year, $162 million contract. CBS Sports ranked him as the eighth best free agent available in the off-season, writing the following about him:
Rawdon is a living testament to some recent philosophical shifts in the game. Does the starter need a reliable third pitch? Pfft, it's an old religion. These days, Rodon throws his fastball and slider more than 90 percent of the time combined, and it's not just allowed, it's encouraged. His mid-90s heater was the second-highest tally (minimum 1,000 shots) in the majors last season behind Gerrit Cole, a by-product of his speed and upward movement, as well as the hard angle his release point creates. It's easy to think of Rawdon's formula as "raising the fastball early, burying the sliders late", but that's not the case. In the past two seasons, he's thrown more of his fastball than his slider, and it's a smart bet that he'll extend that streak. His injury history and lack of track record limited him to a short-term contract last winter. It looks like Rodon has a much better chance of signing a long-term deal in the off-season.
With Rodon unavailable, the Yankees could open the season with a rotation that includes Gerrit Cole, Luis Severino, Domingo Herman, Clark Schmidt and Nestor Cortez, who had to pull out of the World Baseball Classic earlier this spring with a hamstring injury. own.



Source: www.cbssports.com