Motorsports
Climate protesters convicted after invading track during Formula One British Grand Prix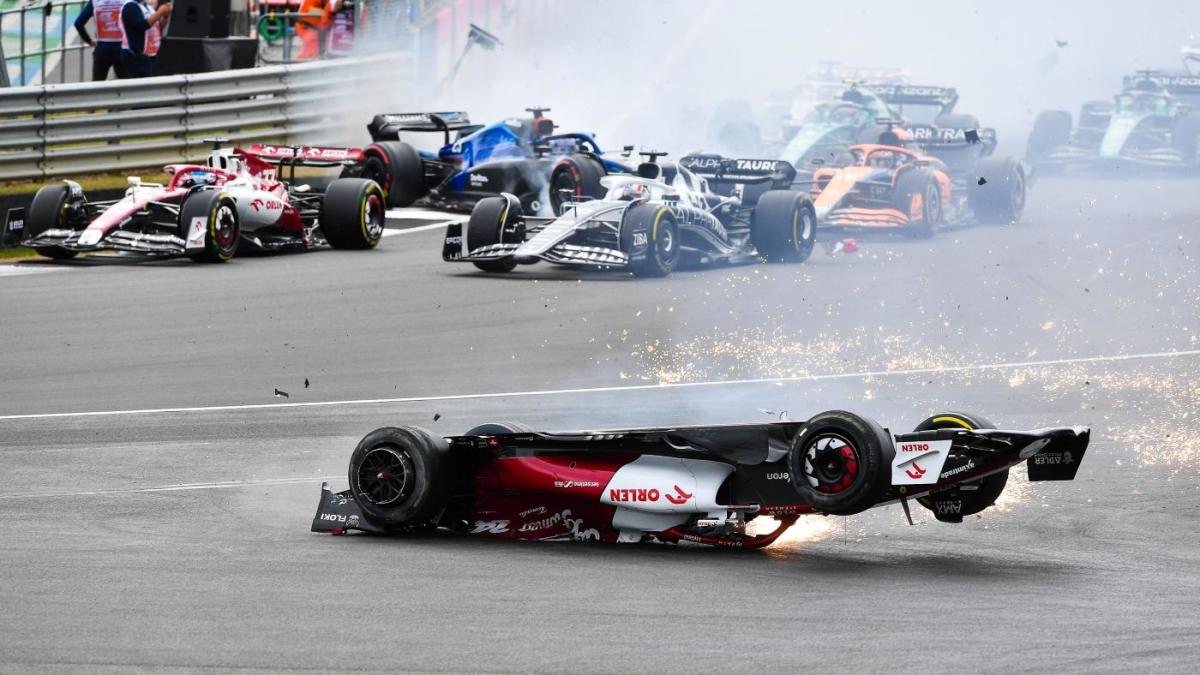 Six climate change protesters from the Just Stop Oil movement have been convicted by Northampton Crown Court of conspiring to harm society after organizing a protest by trespassing on a track during last year's Formula One British Grand Prix. according to expressCrown jurors ruled that the activists, four men and two women, caused "immediate risk of serious harm" by trespassing and boarding the track as Formula One cars passed by.
The incident occurred just after the first start, when a major accident involving Zhou Guangyu caused the race to be red flagged. As the field was returning to Pit Road for the stop, five of the six protesters ran onto Wellington Street and sat down as cars passed by. The protesters were quickly led away by marshals and police.
Prosecutors noted that the actions of the protesters were a danger to themselves, as well as to Formula One drivers and marshals, and that every person was at the Silverstone circuit with the "intent to disrupt the race." The defendants argued that their plan did not cause serious harm, arguing that their actions were taken after a red flag was put up to stop the race.
"It is clear that they could have been hit by fast moving vehicles with obvious serious consequences," prosecutor Simon Jones told the court. "We say that their actions also posed a danger to the drivers and marshals themselves."
The protesters were warned they could face prison sentences when they return to court on March 31. The defendants were released on bail after agreeing not to participate in future protests until sentencing.
"They should all understand and have no doubt that I will consider all options when it comes to sentencing, including the possibility of jail time," Judge Garnam said.
Just Stop Oil is an environmental activist group that is taking direct action by demanding that the British government halt all new oil and gas projects. The group has used disruptions, sabotage and vandalism, including last fall when they made international headlines. pouring soup over Vincent van Gogh's "Sunflowers" at the National Gallery in London.


Source: www.cbssports.com