NCAAB
College Basketball Recruiting Weekly: Boeheim blasts NIL, GG Jackson, Dereck Lively and Alabama/Auburn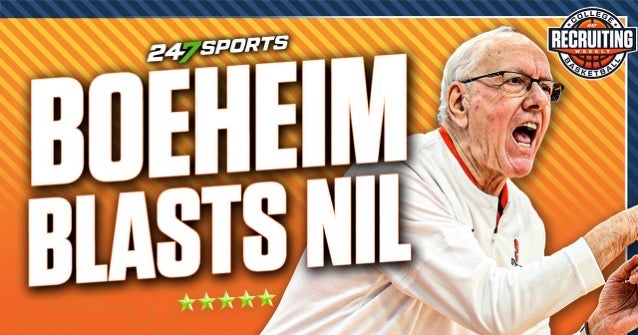 Syracuse head coach Jim Boheim never been the type to bite your tongue, and certainly didn't hold back the NIL.
After accusing other members of the ACC of buying teams, the Orange head coach spent much of the past week refuting those comments. But Boheim wasn't the only one making interesting comments as South Carolina's star freshman. G. G. Jackson took to Instagram to voice his displeasure.
What impact did Boheim's comments have, and what is the current state and future of the Syracuse program? What is the status of Jackson's stock in the NBA draft and could his comments affect it?
247Sports Director of Basketball Eric Bossy, Scouting Director Adam Finkelstein and National Basketball Analyst Travis Branham are coming together this week at the weekly College Basketball Recruiting Show to discuss these topics, preview Alabama and Auburn, and break down Duke's improved freshman game. Derek Lively.
All shows can be viewed by clicking below or browsing 247Sports Youtube channel where you can subscribe and like all our content..


Source: 247sports.com