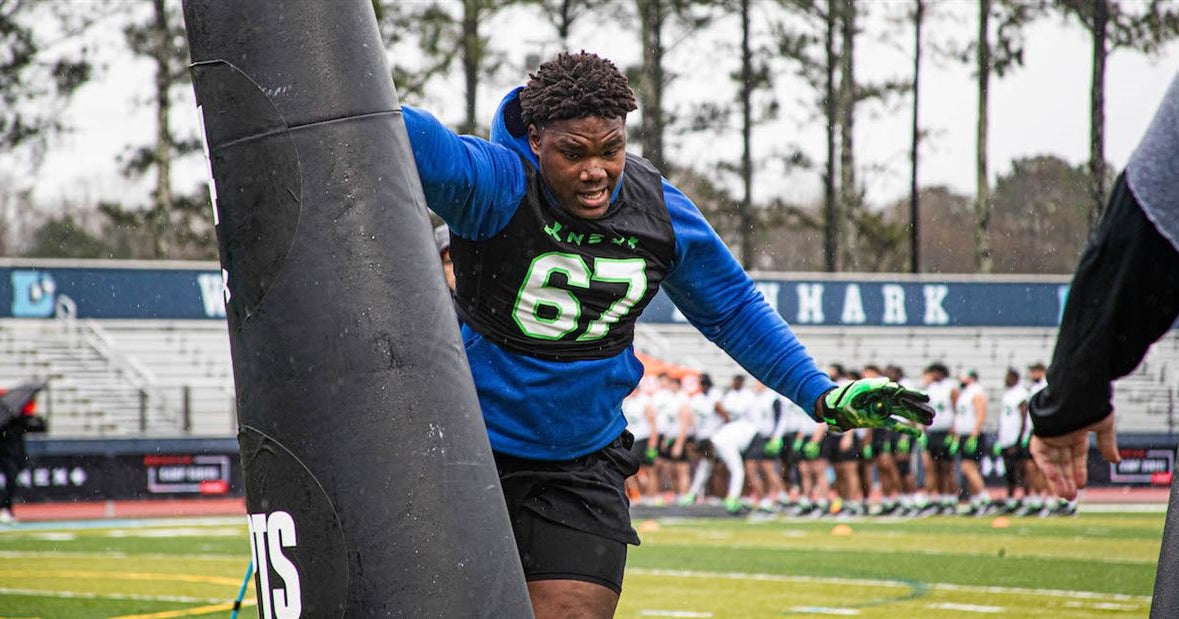 First day Kirby Smart hit the road as a two-time head coach of the national championship, Georgia program manager stopped to see Manchester (Georgia). Justus Terry.
"It means a lot," said Terry, who announced his commitment to Smart and the Bulldogs on Monday. "Coming from a small town to be seen by the Georgia staff means a lot to me. This doesn't happen in a small town like Manchester. It made me really proud of myself."
Top247 named Terry at 6'5″ and 270 pounds as the nation's fourth quarterback and 17th prospect overall. He is third among Smart and his staff in the 2025 cycle, joining the five-star midfielder. Jadon Perlott and running back Jabri Wallace-Coleman.
"I just went up there and felt at home," Terry said. "They welcomed me with open arms. It's all love and good times and I just wanted to play at home."
Terry said he had known he would play for Georgia since last June when Smart and the staff made the offer and preferred a future in Athens over offers from the likes of Oregon, Tennessee and Texas A&M.
"I feel like I made the right decision," Terry said. "Two championships in a row is good, but difficult. I feel like the coaches are pushing the team to win the top three and I feel like I'm joining the team with my talent, joining the other players and we can win another one."
Dell McGee led Terry's recruitment with Trey Scott and Smart is actively involved.
"All the staff are dedicated and push the players to be great," Terry said. "I love their high motor skills that they show to the team and their dedication to the team and they push the players."


Source: 247sports.com