MLB
Edwin Díaz injury update: Mets closer hurts right knee during celebration of Puerto Rico's WBC upset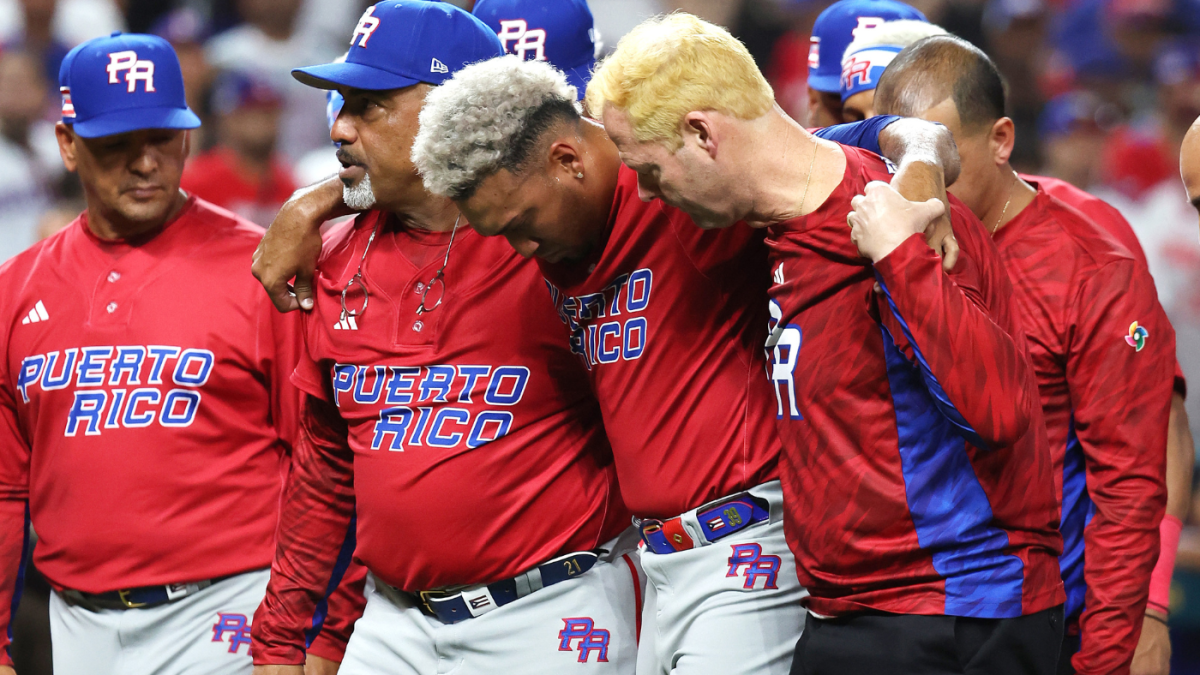 New York Mets closer Edwin Diaz injured his right knee on the field while celebrating Puerto Rico's victory after losing the World Baseball Classic against the Dominican Republic on Wednesday. Diaz, who ended the win that sent Puerto Rico to the quarter-finals, was helped off the field and didn't appear to be putting too much strain on his right foot, if at all.
The Metz has since said that Diaz injured his right knee and will undergo additional imaging on Thursday, after which the team will provide an update.
It's hard to say exactly how Diaz injured his knee, but here's a look at the incident in question:
Diaz's brother, Alexis, a Reds pitcher and Puerto Rico teammate, burst into tears after the injury.
Diaz, 29, signed March 22 five-year, $102 million contract last offseason. He comes out of a historic season when he posted a 1.31 ERA (297 ERA+) and a 6.56 strikeout-to-walk ratio in 62 innings. He also finished with 32 saves in 61 matches.
Major League Baseball players participating in the WBC must be insured. The inability to obtain insurance sometimes forced players to refuse to participate in the tournament. For example, Los Angeles Dodgers left-hander Clayton Kershaw was reportedly one such case earlier this spring.
If Diaz's injury turns out to be serious, he won't be the first player to miss significant time after injuring himself in the WBC. Drew Smiley missed the entire 2017 campaign and most of the 2018 season with Team USA due to injury. It should be noted that participation in the WBC does not necessarily increase a player's chances of getting injured.
Really, Ben Lindberg of The Ringer calculated the numbers in 2017 and came to the following conclusion:: "the evidence for an injury effect is not strong enough to justify a ban on players, especially since a crowded tournament is great fun for fans – and, in the long run, potentially beneficial for baseball, which in turn enriches teams."
As for the Mets, if Diaz misses even the start of the season, they will allegedly make a committee decision in the ninth inning that will see the characters switch. The Mets retained Adam Ottavino and added David Robertson in the winter. They also acquired Brooks Reilly, although he had injury problems that forced him to pull out of Team USA.


Source: www.cbssports.com