MLB
Edwin Díaz's injury is an awful blow for the Mets, but the WBC's rewards still outweigh the risks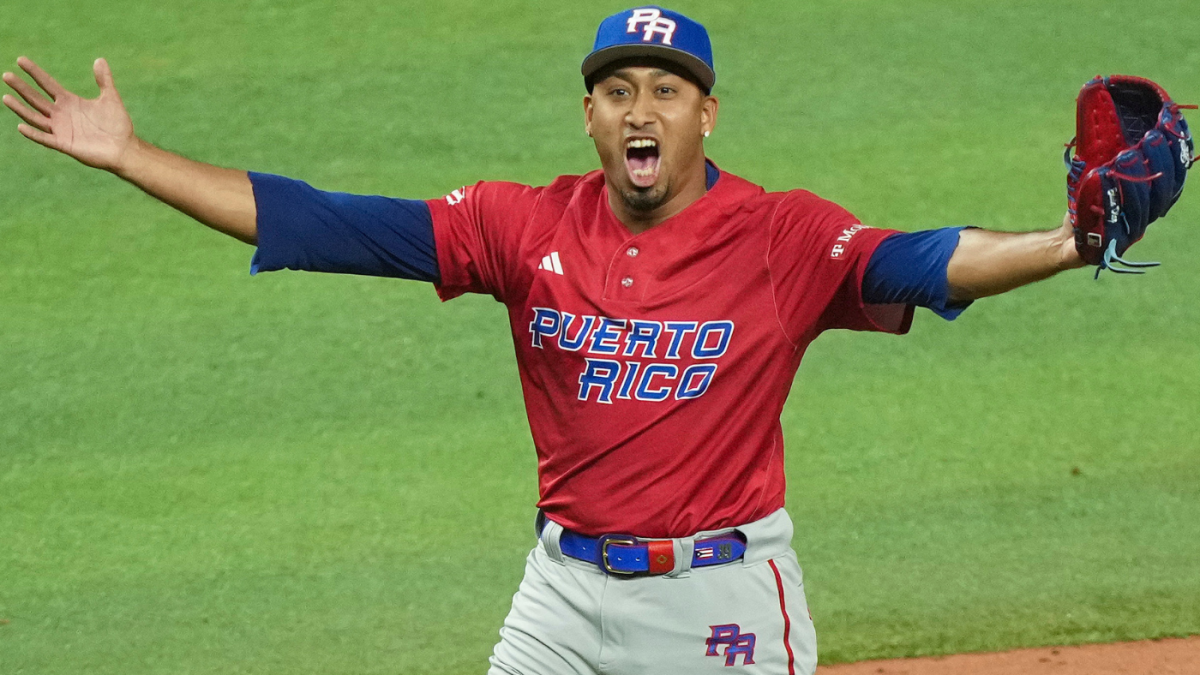 PHOENIX — The World Baseball Classic ended Wednesday night with Team USA taking the lead after a 3-2 win over Colombia. However, the main news of the day came a little earlier, when Puerto Rico knocked out the favorite of the tournament, the Dominican Republic, and closer to the Mets/Puerto Rico, Edwin Diaz. then injured his knee during a quick celebration. It's possible Diaz will miss most or even the entire 2023 MLB season due to injury.
After that, the outrage on social media was predictable, understandable and, I would say, at least a little misguided.
First of all, though, I apologize to the Mets fans as a baseball fan. It's clear sucks for the team and fans hoping to win the World Series this season. Diaz is one of the best hitters in baseball, and the bullpen was already looking a little thin. I don't blame the Mets fans for reacting emotionally and doing things like declaring that the WBC should be stopped and will never play again.
I sympathize. I also disagree. Strongly.
Yes, I know that every time a player gets injured and the person doesn't think it's absolutely necessary, that person will freak out and claim that the player shouldn't have done the activity at all. Car accident? Don't drive. Always. Slipped while entering the jacuzzi (was it!)? Don't ever get into a hot bath. Injured while playing with his children (happened again!)? NEVER PLAY WITH YOUR CHILDREN.
Are these false equivalents? May be. I'm sure all WBC skeptics will say so.
The fact is that players sometimes get injured. As for Diaz, he didn't even play in the WBC anymore. The game was over! He jumped in circles with his teammates. Of course, there wouldn't be such celebrations in spring training games, but players do drills, weight training, and anything else where one bizarre move could end their season. Sometimes weird things just happen. Again, this sucks in many ways, but it's the simple reality.
Wanting to cancel the entire event because a high-profile player was injured when it wasn't even during the game seems like a serious overreaction. I'm not even going to go through all the "players care" arguments or "Puerto Rican fans were thrilled" or something like that. This is not entirely appropriate in this discourse. To me, it's just a matter of building up the whole "risk" argument.
In other words, the main argument against the participation of players in the WBC seems to be that it is an "unnecessary injury risk".
Unnecessary is not discussed at all. No player needs to play in the WBC, even if they really, really want to. Players are not paid to play in it while they are paid to play Major League Baseball. I understand people who say it's not necessary. I won't argue with that.
However, I will argue about the "risk". Playing in the WBC is no more dangerous than playing in spring training or any simple day-to-day activity. Not at all. Again, Diaz didn't even get hurt during the game action, and if he did, it would be no different than someone pitching in a spring practice game. As for the argument that he wouldn't celebrate a spring game, though I agree jumping carries the same injury risk as bullpen jogging. It was just an absurd accident and such, unfortunately, happen.
It is a natural human reaction every time something bad happens in life, to try to find a way to prevent it from happening again. I would say that we do this too often as a society, but again, it's understandable. That's why it was so predictable to see a group of people saying that the WBC shouldn't exist and/or no valuable players should ever take part in it. However, sometimes bad things happen in life and we all need to just get over it and not try to fix it. The WBC didn't cause Diaz's injury any more than spring training caused all the injuries we've already seen in the past month.
If you want to argue that the World Baseball Classic should go, don't be shy, but an accidental injury after the end of the game is not a convincing argument for me.


Source: www.cbssports.com