Soccer
Erik ten Hag on Manchester United players' performance in 7-0 loss to Liverpool: 'It was unprofessional'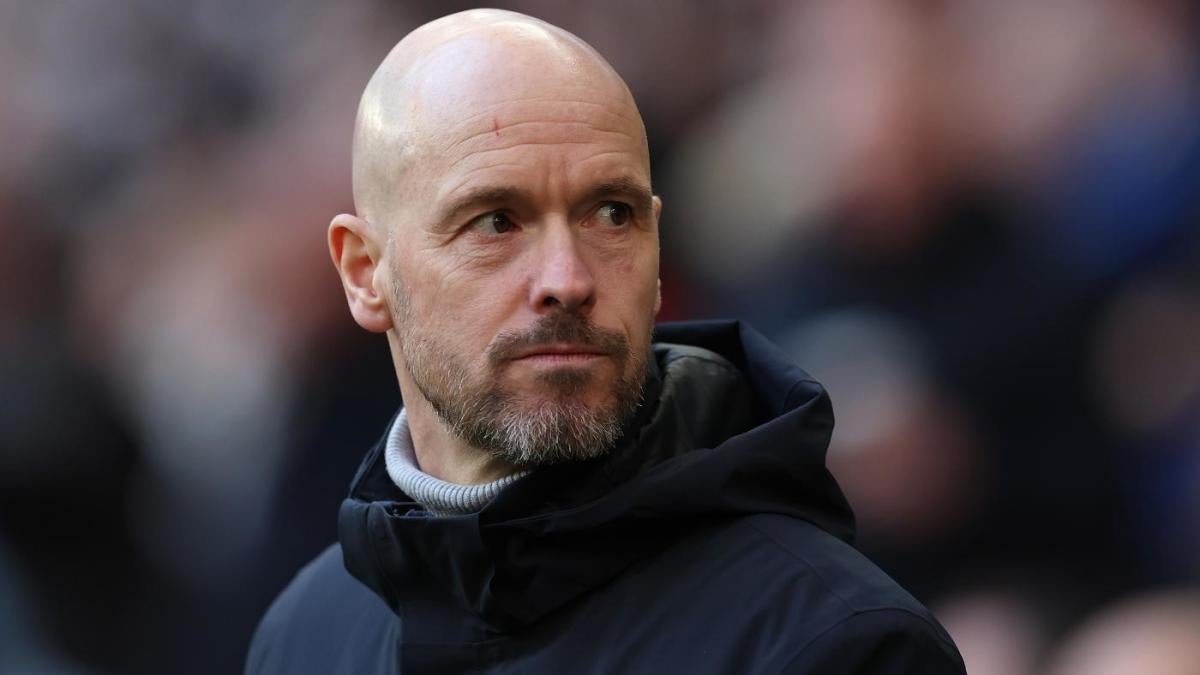 Erik ten Hag has been scathing about his team at Manchester United, calling his players "unprofessional" three times after they surrendered in their biggest competitive defeat, a 7-0 thrashing of Liverpool.
United conceded six goals in a thrilling second half at Anfield as the visitors looked far away from a team that had won 16 of 20 post-World Cup games as Cody Gakpo, Darwin Nunez and Mohamed Salah scored doubles. Ten Hag's team had moments when they checked Liverpool's goal in the first half, but seemed to have lost all courage before the fight, when goals against their great rivals rained down on them.
"I have no explanation," Ten Hag told Sky Sports. "In the first half we were in complete control. In the second half we conceded two goals at the beginning. There was no more team. We didn't stick to the plan. There were 11 people. It's very bad. My opinion [to the players].
"It was unprofessional. You always have to stick together as a team. We didn't do it. There was no discipline. You can have setbacks, but you have to stick together and do your job. We made the wrong decisions. It's for that. It's unprofessional. I really frustrated and angry. We let our fans down. As a squad, as a team, you can't let this happen. You have to stick together, support each other and fight for each other. You have to protect. We didn't do this, and for me it's really unprofessional.
"We have made a lot of progress, but you see what happens when you don't meet the standards. I said in the dressing room that this was unacceptable. But this is just one game. We'll be back to normal."
Perhaps no one epitomized the feeling that United's heads were gone quite like captain Bruno Fernandes, who feigned injury more than once and reacted furiously to innocuous challenges. When Anthony Elanga replaced Marcus Rashford in the 85th minute, Fernandes gestured towards the bench, asking why he wasn't being replaced.
Former United captain Gary Neville said: "There were things I saw in the second half that were embarrassing and I'll start with Bruno Fernandes because I'm sick of him throwing himself at his teammates, I'm sick of him. Stop running back from him, he whines at everyone, he was pushed in the chest, and he fell, holding his face.
"He must show the game of the captain. It was not the captaincy of a Manchester United player.
The fury around Manchester United was matched only by the jubilation that swept Anfield after their biggest ever win against great rivals, a victory made even sweeter as Salah scored his 129th Premier League goal, the biggest goal a player Liverpool scored in the tournament. . Jurgen Klopp's side have climbed to fifth place, three points behind Tottenham with a game in hand. Suddenly, even a seven-point gap to third-place United seems surmountable.
"We need results and performances, and today we got both," Klopp told the BBC. "The start of the game was super dominant and super flexible.
"A few months ago everyone thought it was a good moment to play against Liverpool – you can't say it publicly but everyone thought so – because they felt we were struggling hard, but now it's a less good moment, we look much more like ourselves. It is important that everyone knows that we are here and that we are still alive."


Source: www.cbssports.com