Soccer
European Super League explained: New 80-team competition proposed in multi-division format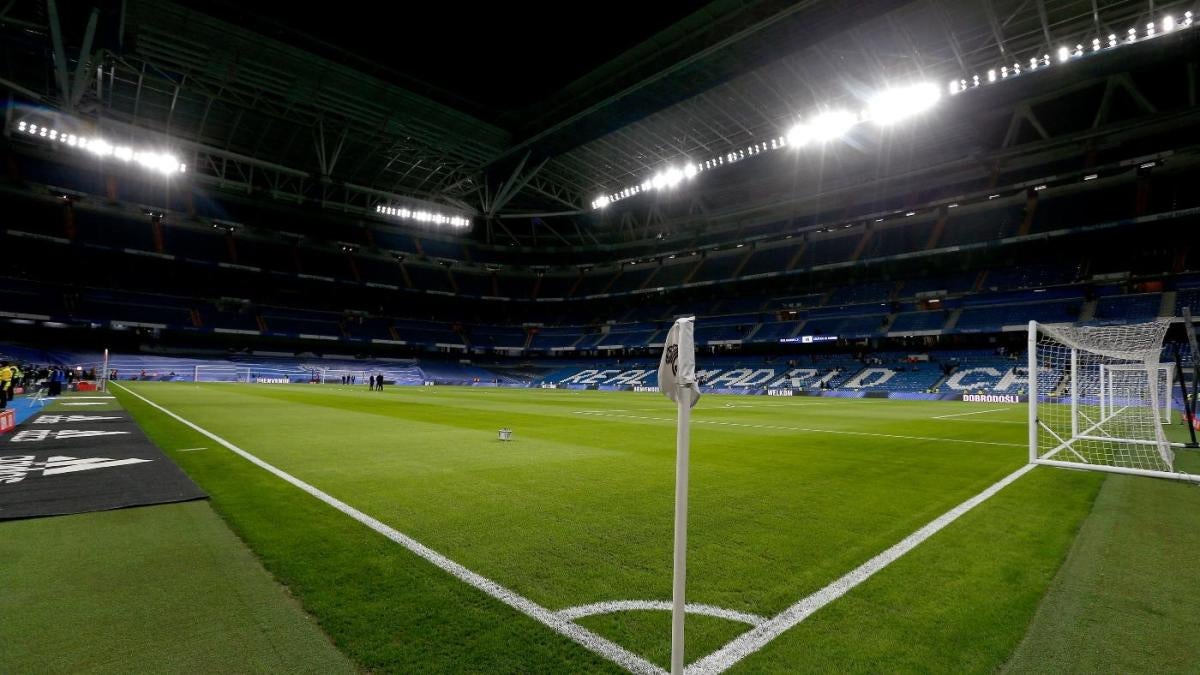 According to its chief executive, the revamped European Super League will open doors to 80 clubs per year across multiple divisions. A22 Sports Management is pushing ahead with a review of plans that collapsed in 2021 following the departure of six teams from the Premier League and says that this time no member will be given a permanent seat at the competition table that would give clubs a guaranteed minimum of 14 matches per season .
"The foundations of European football could collapse," A22 chief executive Bernd Reichart told a German newspaper. World. "It's time for a change. It is the clubs that bear the entrepreneurial risk in football. But when big decisions are at stake, they are too often forced to sit on the sidelines while sporting and financial foundations crumble around them."
"Our talks also showed that clubs often cannot speak out publicly against a system that uses the threat of sanctions to crush opposition. Our dialogue was open, honest, constructive and led to clear ideas about what changes are needed and how they can be implemented. There is much to be done and we will continue our dialogue."
What is the backstory of the Super League?
Plans for a Super League first surfaced in April 2021: a 20-team league with guaranteed places for the 12 founding clubs and three teams to join later. An additional five places were to be awarded based on sporting merit, although the details of this were never made clear. Within 48 hours the British representatives… Arsenal, Chelsea, Liverpool, Manchester, Manchester United and Tottenham all withdrew following furious fan reactions. Atletico Madrid, Inter Milan and AC Milan also pulled back from the plans.
However, Real Madrid, Barcelona and Juventus continue to seek the right to form a breakaway league and are in legal battle with UEFA. The European Court of Justice (ECJ) is expected to rule on the matter later this year. In December, a non-binding opinion of the Advocate General Athanasios Rantos considered it compatible with European law for UEFA and FIFA to retain the right to approve any new tournaments.
How is this iteration different?
Reyhart's plans for a revised tournament will open the door to more clubs, although no details have been released explaining how the original 80 players will be selected and, most importantly, what it will take for top clubs to lose access to the minimum additional tournament. 14 games. The A22 chief executive added that the national leagues would be the "backbone" of the game, with revenue from the new league supporting the entire football pyramid.
Cost control measures, an important factor in which the original plans won the backing of American owners in the Premier League, would also be put in place, with Reichart writing that "club spending should be based solely on funds received and not on competitively distorting capital injections". This is something that UEFA is also planning for next year, given the emergence of rules that will eventually limit teams from spending no more than 70 percent of their income on player and coach wages, transfers and agent fees.
In a more detailed statement, A22 outlined ten principles that guided its plans. The first of these was titled "Wide and Meritocratic Competitions", which stated that "an open qualification based on domestic results will provide growing clubs with access to competitions while maintaining competitive momentum at the national level". Again, there was no indication of how this qualification would work or why it would be different from UEFA club competitions.
A22 also stated as their fourth principle that "player health should be at the center of the game". Their statement noted that "the number of matchdays in European competition should not exceed the number currently planned on competition calendars", although the 14 matchday commitment per year would mean an increase for clubs that can only play six Champions League group games from maybe a few qualifiers or Europa League games after that.
A22's grandiose plans are based on the same principle that underpinned the original Super League proposal. "European club competitions should be governed by clubs, as they are within the country, and not by third parties who benefit without any risk," they said in a statement. In fact, this proposal is incompatible with the vision of UEFA football.
What was the reaction to the plans?
La Liga president Javier Tebas was one of the first to respond to Reichart's proposal. "Super League is the wolf who today disguises himself as a grandmother to try and fool European football, but he has a very big nose and teeth," he wrote on Twitter.
"Four divisions in Europe? [top division] for them [the founding clubs]same as for 2019. Club management? Of course, only from the big ones.
Association of European Clubs [ECA]Led by Paris Saint-Germain's Nasser Al-Khelaifi after the French team was stuck in a UEFA corner during the initial move to a 2021 breakaway, said: "ECA marks the latest departure from A22's alternate reality. However, in the real world, this rephrased idea has already been proposed, discussed and comprehensively rejected by all stakeholders in 2019. This is just another deliberately misrepresented and misleading attempt to destabilize the constructive work currently being done between the real stakeholders of football to move forward in the common interest of the European club game.
"As the only body recognized by FIFA and UEFA to represent clubs at European and international level, and the only body through which clubs have real representation in decision-making, ECA reiterates its longstanding opposition to the European Super League and any breakaway project. .
"Since 2024[,] more clubs from more countries will participate in European men's club competitions every season, which will increase the passion for European football and significantly increase the amount of income distributed. Significant progress can also be seen in other aspects of the game, from women's football, youth and academy development, funding and regulation, to sustainability and social impact. This is what real change looks like. We've moved on, when will the A22 be?"
The ECA statement for 2024 says UEFA European competitions will switch to the Swiss system in 2024-2025, a 36-team league in which each club is guaranteed a minimum of eight matches and most play at least 10.
The Football Fans' Association, the influential fan group in England and Wales that led the rally against the original incarnation, was no less strident. Their chief executive Kevin Miles said: "The walking corpse that is the European Super League is twitching again with all the self-awareness that is associated with zombies. Their newest idea is to have an "open competition" rather than the closed shop they originally offered. this led to massive fan protests.
"Of course, an open competition between the best clubs in Europe already exists – it is called the Champions League.
"They say 'dialogue with fans and independent fan groups is essential', but the European Zombie League is moving forward – deliberately ignoring the contempt of supporters across the continent."
Why are some clubs so interested in this?
The answer to that question is contained in another document published on Thursday morning, FIFA's Global Transfer Market Survey, which showed that English clubs accounted for 57 per cent of January spending in January, with Chelsea blasting other clubs out of the water. about $400 million in expenses. With the Premier League gaining more attention around the world (about $10bn in a three-season cycle, with more than half of that coming from outside England), there are fears at the top clubs in the European game that if they don't will act now, they are not only Manchester City, Chelsea and Liverpool, but also the West Hams and Aston Villas of the world. The Premier League will essentially be a Super League, just like the NBA.
Before leaving Juventus amid scandal and criminal investigations, Andrea Agnelli, one of the key architects of the original Super League proposals, said: "I believed and still believe that European football needs structural reforms to cope with the future. Otherwise, we are heading towards an inexorable decline in football in favor of the dominant league, the Premier League, which in a few years will attract all the European talent and squeeze out the rest."
Can the Super League happen this time?
It may be too early to say for sure, but six Premier League clubs have been so stung by the condemnation of their supporters that it's hard to imagine them backing any plan for the future without any indication that their supporters will be ready for it. The fact that the owners of Liverpool and Manchester United have come to the conclusion over the past two years that they do not want to retain full control of their clubs at least suggests that they do not see a direct path to such an explosion in revenues. , as the Super League originally promised.
Notably, CBS Sports understands that much of Reinhard's efforts to get clubs on board – he has spoken to about 50 clubs across the continent – has been centered outside of England. The Premier League doesn't face the same existential financial issues as many European clubs, and indeed much of A22's speech was about warning of a mismatch between…


Source: www.cbssports.com