Fantasy
Fantasy Basketball lineup decisions: Week 22 start/sits; schedule breakdown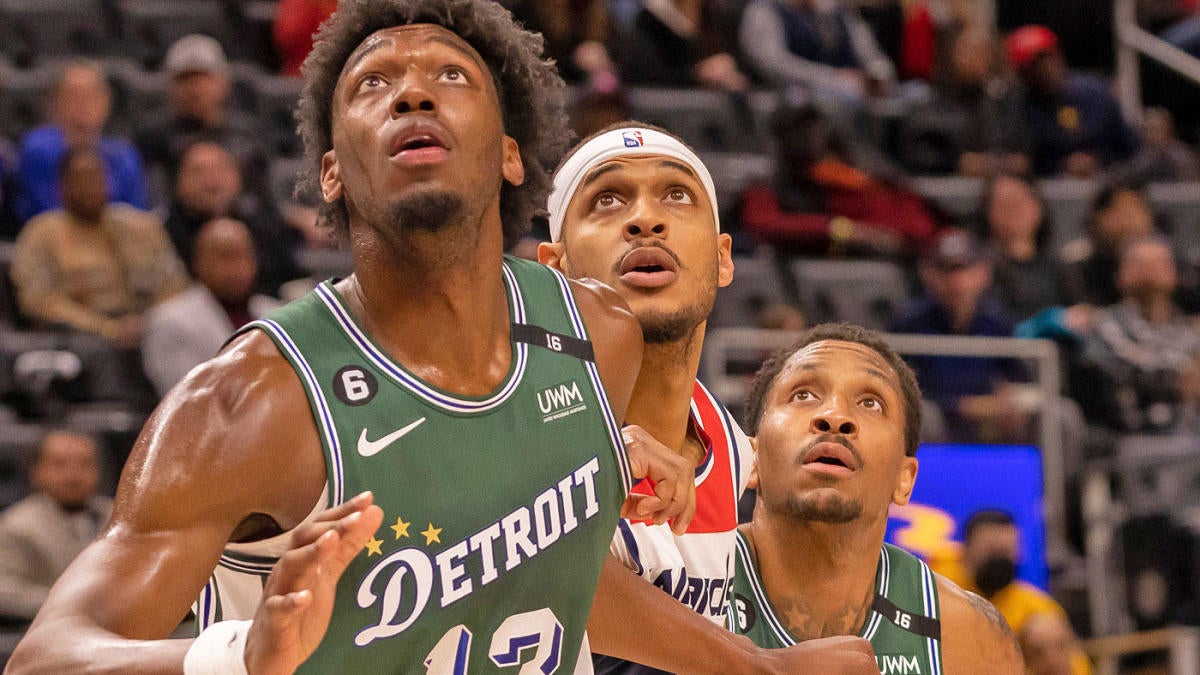 Less than a month away from the end of the NBA regular season, teams are constantly adjusting their rotations to either fight for a spot in the playoffs or improve their positions in the draft. Half of the teams in the league have four games scheduled this week, making those with two or three games even less attractive.
While stars from two-game teams should still start in most fantasy leagues, it's better to consider four-game players rather than less reliable competitors.
Teams with four games: BOS, DEN, DET, GSW, HOU, KING, MEM, MIA, MIL, MIN, ORL, PHX, SAC, SAS, TOR
Teams with three games: ATL, BKN, CHI, CLE, DAL, IND, LAC, NOP, OKC, PHI, POR, WAS
Teams with two games: Cha, New York, Utah
All roster and starting percentages via CBS Fantasy Basketball
guards
Consider running: Mike ConleyMIN (83% in the squad, 47% in the start)
Rivals: @ATL, BOS, @CHI, @TOR
Although Conley has been somewhat erratic over the past few weeks, he has posted double-digit scoring in three of his last four games. He was also a versatile player during that stretch, averaging 4.0 assists and 3.8 rebounds. He has also recorded several interceptions in three of his last five matches. The Timberwolves continue to give their new point guard plenty of playing time, and he's a decent starting offer ahead of the Minnesota's four-game week.
Consider sitting: Shay Gilgeus-AlexanderOKC (100% composition, 88% start)
Opponents: BKN, @TOR, PHX
Gilges-Alexander has dominated the court lately with 30 points in his last four matches. However, accessibility was a problem. The 24-year-old has missed seven of the Thunder's last 10 games, including two of the last three. The Thunder will only play three games this week, and it's not surprising that Gilgeus-Alexander will play in at least one of the games as Oklahoma City appears to be focusing on the draft position going forward. If Fantasy managers have a viable alternative, especially with four games this week, it might be worth starting with this player rather than Gilgeus-Alexander.
Consider running: Terrence RossIAC (10% in the squad, 5% in the start)
Opponents: @GSW, MIL, ORL, @OKC
The sun was without Kevin Duran over the past two games with an ankle injury and he will be out for a few weeks. Ross remained on the bench during Durant's most recent absence, but his usage increased, averaging 21.0 points and 2.0 steals in 23.0 minutes per game. Phoenix will play four games this week, so there should be plenty of opportunities for Ross to contribute even if he comes off the bench. It is a good starting point, especially for those in the deeper fantasy leagues.
Consider sitting: Russell WestbrookLAC (98% in the squad, 53% in the start)
Rivals: GSW, ORL, @POR
Westbrook started in his first eight games since being acquired by the Clippers, but his playing time has been cut lately. In four of his last five matches he has scored in single digits, and in each of his last two games he has played just 23 minutes. The 34-year-old is still showing promise, as evidenced by his three double-doubles since he joined the Clippers. However, given that the team only played three games this week, other fantasy options have more upsides.
forwards
Consider running: Tim HardawayDAL (64% lineup, 37% starter)
Opponents: MEM, @SAS, @LAL
Hardaway had to settle for a bench role after he returned from a two-game absence in mid-February, but he retained a significant role with the Mavericks. He has scored 15 points in seven of his eight games since the All-Star break and has returned to the starting lineup in his last two games since then. Luka Doncic And Kyrie Irving handled injuries. Lately, Hardaway has contributed on both sides of the floor, averaging 21.3 points, 4.0 rebounds and 3.7 assists in 36.3 minutes per game in his last three games, while recording multiple steals or blocks in each. from these games. Doncic will miss at least one more game, but even if Hardaway comes off the bench this week, he has solid fantasy potential.
Consider sitting: PJ WashingtonCHA (93% lineup, 51% starter)
Rivals: CLE, PHI
Washington has been relatively effective in his five games since returning to the floor, averaging 15.6 points, 6.4 rebounds and 2.0 blocks in 31.6 minutes per game. While his performance is underwhelming for most weeks, it's discouraging that the Hornets only have two games on the schedule, especially when so many teams play four games this week. As a result, there are more attractive options to start this week, despite Washington's recent results.
Consider running: Donte Di VincenzoGSW (55% roster, 33% starter)
Opponents: PHX, @LAC, @ATL, @MEM
Di Vincenzo has started his last 11 games with Andrew Wiggins suspended for personal reasons and Wiggins does not yet have a return schedule. Di Vincenzo recorded his second double-double of the season on Saturday against the Bucks and should have plenty of chances to shine in the Warriors' upcoming four-game week. The 26-year-old has shown some signs of inconsistency in the starting lineup, but he has some potential given Golden State's busy schedule.
Consider sitting: Evan MobleyCLE (100% line-up, 85% start)
Opponents: @CHA, PHI, WAS
Mobley started March with three consecutive double-doubles, but his performance has been limited over the last three matches. The 21-year-old has averaged 15.0 points, 6.3 rebounds and 3.7 assists over his last three games. He will face a pair of relatively formidable front courts with the 76ers and Wizards during the Cavaliers' upcoming three-game week. With many teams scheduled to have four games this week, it's worth considering viable alternatives due to the recent cuts in Mobley production.
Centers
Consider running: James WisemanWHAT (67% in the squad, 37% in the start)
Rivals: IND, @WAS, DEN, MIA
Wiseman came off the bench during his first two games with the Pistons, but has joined the starting lineup in his last eight games. He scored in double figures six times during his opening spell and also recorded a pair of double-doubles. The 21-year-old has averaged 13.5 points and 8.6 rebounds in 26.4 minutes per game while shooting 62.7% from the floor since starting. Wiseman is a great fantasy option to start with the Pistons playing four games this week.
Consider sitting: Jarrett AllenCLE (99% line-up, 64% start)
Opponents: @CHA, PHI, WAS
Allen has been a constant threat for double-doubles this season, but he hit single-digit totals in three of his five games before missing Sunday's victory over the Hornets with a bruised eye. While the 24-year-old's injury isn't considered particularly serious, it's unclear if he'll be available for a rematch against Charlotte on Tuesday. The Cavaliers have only three games scheduled this week, so it's worth considering other fantasy options, especially with Allen's recent chill.


Source: www.cbssports.com