Fantasy
Fantasy Basketball Week 18 Waiver Wire & schedule notes: Sorting out options after explosive trade deadline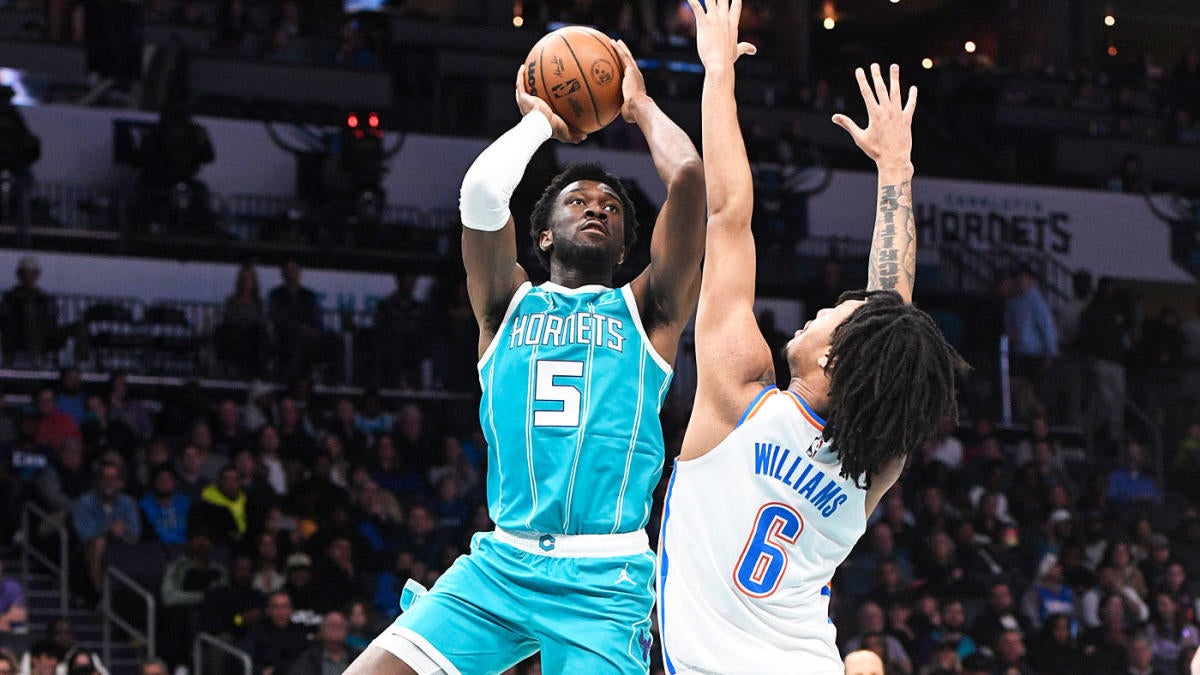 Wow. What a week. Perhaps the most impressive trade deadline in NBA history ended yesterday, and the final count is astounding. The dust hasn't settled yet as the league processes deals involving 28 teams (all but the Cavaliers and Bulls), over 55 players, nine first-round picks* and 46 second-round picks**. , one of the 15 Greatest Players of All Time, swapping places with last season's Defensive Player of the Year runner-up.
*Including protected rights of choice and exchange
**Including some selections sold multiple times and assuming I counted correctly
Now the most important part – what are the implications of fantasy?
With such a chaotic timeline, it will be several weeks before we truly understand the full implications. And some of the bigger impacts are not related to the failure wiring (eg Devin Booker probably loses some value). But there are also many winners of ditching wires.
Before we get to the pickups, an important note on the schedule: Week 18 ends with an All-Star break. Each league and platform handles the shortened week differently, but every head-to-head league I've ever seen combines weeks 18 and 19 into one double-length match. Make sure you know your league's rules. You can often take advantage of the nuances of this unique part of the schedule.
Because of all this chaos, we will be flexible with the usual cutoff point. This article will focus on players represented in less than two-thirds of the CBS leagues, although we will touch on some of the long-term winners who have just jumped over that line. The players are listed in the order I recommend adding them, as long as they are equally good for your team.
Adds for all leagues
Mark Williams, Hornets (43% of participants)
We Got Our Wish: The Hornets Front Office Money coach Steve Clifford, forcing him to give Williams more minutes. In fact, they gave us even more than we asked for. We got what we wanted when they traded Mason Plumlee without bringing in new centers. Then they made it even better for us by trading Jalen McDaniels, removing the possibility of Clifford passing Williams in favor of a small ball. Even if Clifford gave away his starting spot to Nick Richards (9% of the players), a lower player, Williams would still see a significant increase in minutes. And extra minutes for Williams is the biggest fantasy story of the deadline.
Williams is the dominant defensive force. It's hard to imagine that he will play less than 24 minutes until the end of the game, but to be modest, here are his averages over 24 minutes: 12.1 points, 8.8 rebounds, 1.9 blocks and 1.2 steals. His field goal efficiency is excellent (64.8%) and he is not that bad at shooting free throws (73.5%). He was already on the verge of playing with the squad despite only averaging 14.0 minutes per game. His gender in the future will probably be in the top hundred. If he gets his full starting load, he has a real chance of getting into the top 50 before the end of the road.
Colleen Sexton, jazz (82% of participants)
Utah eliminated Mike Conley and his 29.6 minutes per game. As part of the deal, they acquired Russell Westbrook, but many reports say he will not play for the Jazz. Only Sexton and Jordan Clarkson remain as NBA-level point guards, with Clarkson already starting out as a shooting guard. Sexton has to start and play over 30 minutes per game, which is more than enough to make him a must-have player in all leagues.
Cameron Thomas, Nets (85% of participants)
It's too late for most leagues, but if your league only has one waiver per week, there's a good chance Thomas is still available for you. He posted three consecutive 40-point games to start the post-Kyrie Irving era in Brooklyn. He won't continue this hot pace, but he could become the Nets' top scorer for the remainder of the season.
Jalen Williams, Thunder (70% of participants)
Williams isn't a beneficiary of the deadline, but he's been coming around lately. While LeBron James set a scoring record on Tuesday, Williams was throwing his own weekend party, going 25-7-2 with six steals. He's a locked-in starter and looks like one of the Oklahoma City leaders. A rookie lottery pick has all the ingredients for a potential second-half breakout.
Note: This ad is about forward JALENE Williams, not big man and rookie teammate JALEEN. Jaylin is listed below at the end of the "other references" list.
Tari Eason, Rockets (51% of participants)
Eason's hot game has subsided over the past week, in part because the rest of the Rockets' roster has gotten healthier. But now that they've dealt Eric Gordon, more minutes are available. It's unclear how many of those will go to Danny Green and Justin Holiday, who have just arrived from Memphis and Atlanta, but hopefully some of Gordon's minutes will go to Eason. Like Williams above, Eason is a first-round rookie who has shown tremendous growth and could be a candidate for a second-half breakout. But, unlike Williams, Eason has not yet received a significant load, and his coaching staff is worse. If he can get enough minutes, Eason could almost double-double while delivering an exceptional number of steals and blocks.
Zach Collins, Spurs (41% of participants)
The Spurs removed starting center Jakob Poeltl, who averaged 26.1 minutes per game. They've brought back regular backup player Khem Birch, but they'll likely prioritize Collins, hoping the 2018 lottery pick can unlock his potential. In theory, Collins is a shot-blocking, three-point center with above-average ability as a passer. He never managed to fully combine all these skills together. He'll likely handle a full launch load, and his skill set is incredibly fantasy-friendly if he can handle the increased pressure.
Josh Green, Mavericks (18% of participants)
The Mavericks rotation is still changing. Luka Doncic (heel) has missed the last three games. They had two games without Dorian Finney-Smith and Spencer Dinwiddie, with Kyrie Irving debuting in their final game. So while Green went 18-4-2 in 34.7 minutes from three in a row is exciting, we can't overreact to a sample that includes so many composite variables. Here's what we know: The Mavericks sent two starters averaging 66.4 minutes, bringing back only one player who often misses games due to injury (or controversy). Green's minutes were already ramping up to the trade, but he's now likely to become a regular starter with yet another increase in his workload. The 2020 first round selection has seen a notable rise this season. Its production is inconsistent, but it is very effective. Anyone can add him, but he's best for managers who can wait a couple of weeks to see how his role develops.
Malachi Branham, Spurs (25% of squad)
Injuries have seen Branham play a more prominent role last week. Then the deal deadline permanently sidelined one of his main competitors for a few minutes when the front office sent Josh Richardson to New Orleans. Although San Antonio also brought in Graham Devonte, Graham, 27, doesn't pose a serious threat to this forward-thinking team. In the last four games, Branham has averaged 32.0 minutes, going 17-3-4 with 2.0 3s and good shots. It does not provide any defensive stats, but it is likely to have a large workload in the future.
TJ Warren (22% of participants) and Torrey Craig (11%), Suns
By acquiring Kevin Durant, the Suns sacrificed wing depth. These two have more than enough minutes to average over 25 minutes per game. Warren's potential is higher, but he has struggled to secure a steady game in the early months after nearly two years away. Craig is an all-round producer best suited to deep league managers, although he already had windows of standard league viability this season.
Donte Di Vincenzo, Warriors (52% of participants)
Steph Curry (leg) is out again for a few weeks. When Curry missed the three weeks leading up to New Year's, Di Vincenzo was a notable beneficiary, going 11-6-4 with 2.8 triples and 1.7 steals in 35.0 minutes. It's unlikely that DiVincenzo will be able to fully replicate those numbers as Golden State is much deeper now. Andrew Wiggins has also been absent from most of those games, and the Warriors just re-acquired Gary Payton (5% of the players). However, Di Vincenzo is likely to be a good fit in the next few weeks.
Other recommendations: Kenyon Martin, Rockets (57%); Malik Monk, Kings (42% of participants); Daniel Gafford, Wizards (44% of participants); Jaylene Williams, Thunder (5% of participants); Drew Eubanks, Trail Blazers (13% of members)
Players I don't add
With so much movement, a lot of players will get attention as potential Fantasy pickups. While I'm not intentionally avoiding these players, there are several other players with the same level of accessibility that I'd rather prioritize.
Dorian Finney-Smith, Nets (44% of participants)
The new Nets are a talented team. In the East, most of the 2010s, they will be seven-seat. While they no longer have high usage stars, they still have a lot of depth. And although Finney-Smith is a good player, in real life he is better than in fantasy. He barely made the lineup, playing 32.2 minutes in Dallas. It may get more usage, but its number of minutes is unlikely to change significantly.
James Wiseman, Pistons (25% of players)
The Pistons have said they intend to start off newly acquired Wiseman downtown. This is cute. I'm sure whoever said it believes it. Here's the problem: Wiseman is monumentally, disastrously, undeniably worse than Jalen Duren. That would be crazy and…


Source: www.cbssports.com