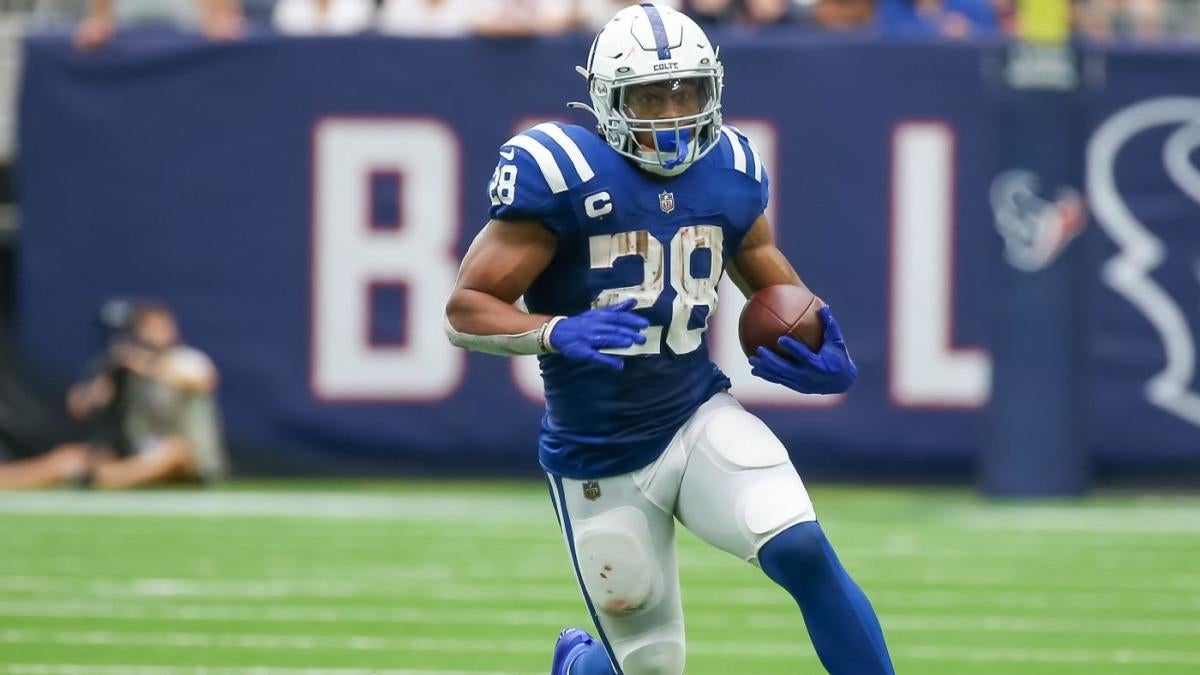 We've probably received more questions about Jonathan Taylor in the last week than any other player, with some variations: "Should I try to get something for him now while I can?" is the dominant mood. And it's definitely a feeling I understand: you paid so much for Taylor in the draft and you'd rather get something for him than watch him turn into nothing for Fantasy in the end. With the Colts now looking like a disaster and Taylor being treated for a lingering ankle injury, it's possible that's exactly what could have happened.
But this is not a fait accompli. The Colts may decide to close Taylor, but I find it hard to believe that interim coach Jeff Saturday, in his first ever high-level coaching opportunity, will greet the tank in the way some people think. If Taylor can play, I assume they will play him and I assume he will stay at the center of the attack.
Yes, that might be a bad offense, but Taylor is still averaging 88.8 yards after scrimmage, which has been a pretty bad offense all season, so I'm not sure that would be enough to make him a non-existent character in the game. fantasy. . If he's healthy enough to play, it's hard for me not to rate Taylor as an RB1 – it might just be a low-level RB1, not, you know, in RB1.
All this means is that I don't think it makes sense to move Taylor just for the sake of moving him. Its value has never been lower than it is now, so if you're transferring it to someone like D'Ont Foreman, it's not worth it. If you could get Dameon Pierce it would probably make more sense – Pierce isn't as talented as Taylor and is in terrible wrongdoing himself, but at least he's healthy now. That's enough to make this a worthwhile trade, although I think you're sacrificing some possible upside.
If you're thinking about a Taylor trade, at least be sure to consult. Dave Richard Trading Value Chart to see how you should appreciate it. And I spoke to Dave on today's fantasy football today in 5 podcast about Taylor's trade value and asked him about some low and high buy candidates in trades so make sure you check that out – plus, there are more trade targets in today's newsletter for you to consider this week.
But first, let's see a preview of Heath Cummings' position in Week 10:
🔍Week 10 positions preview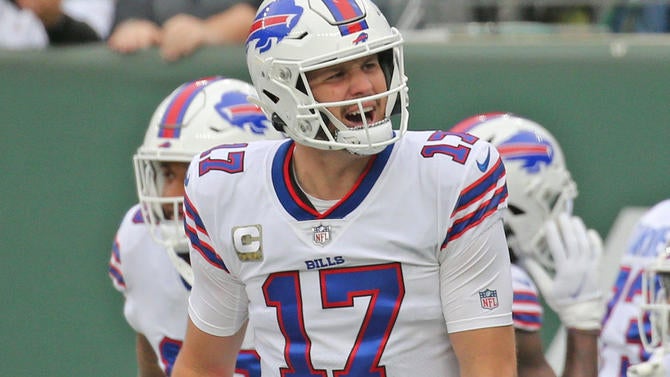 Every Tuesday, Heath Cummings previews each position, providing injury info, key stats to know, top giveaway additions, DFS goals, and more for defender, on the way back, wide receiveras well as difficult end. Here's a rundown of each position, as well as some key details you need to know before reading the full Heath breakdowns:
QB Preview
"I am always more skeptical of matches than most, at least when it comes to fantasy football predictions. A big part of that is injuries and how teams develop over the course of the season. Week 10 gives at least three command examples. that we really shouldn't be too sure either way when it comes to matchups.
"The first is Kirk Cousins ​​against the Buffalo Bills. When the Bills are healthy, they have one of the best defenses in the league, and Patrick Mahomes is the only quarterback all season to score 20 Fantasy points against them. At the same time, Matt Milano and Jordan Poyer missed Week 9 and are unsure about Week 10."
Farewell: Lamar Jackson, Joe Burrow, Mac Jones, Zach Wilson
Injuries: Josh Allen (elbow), Ryan Tannehill (ankle), Matt Ryan (shoulder) and Carson Wentz (finger).
Number to know: 2.5% — Tom Brady's landing speed still hasn't recovered. This is only the second year of his career below the four percent rate. I will continue to bet on regression.
Match that matters: Trevor Lawrence @KC (26th vs. QB)
Opting out of adding/streamer: "Jimmy Garoppolo. Garoppolo has been on the verge of launching for the past month and we still haven't seen him with Christian McCaffrey, Deebo Samuel, George Kittle and Brandon Aiyuk 100% at the same time. 10 against the Chargers defense, which has been mixed against quarterbacks this season. The 49ers need to be able to run all over the Chargers, which scares Garoppolo a little, but also increases his touchdown lead."
Cache: Deshawn Watson. Watson's return is still a couple of weeks away, but when he returns he will have a top-five advantage and we're close enough to his return to hide him, especially if your QB has already said goodbye."
*My QB rating
RB Preview
"We are already used to the idea of ​​running committees. But even in a league full of committees, the Lions' situation was unique.
"Firstly, D'Andre Swift had a terribly hard time staying healthy and the only thing that saved his Fantasy managers was some insane efficiency early in the year. came forward for fantasy purposes."
Farewell: Joe Mixon, Ramondre Stevenson, Damien Harris, Michael Carter, James Robinson, Gus Edwards and Kenya Drake.
Injuries: Aaron Jones (ankle), Jonathan Taylor (ankle), Ezekiel Elliott (knee), Damien Harris (illness), Gus Edwards (hamstring), Chuba Hubbard (ankle), J.K. Dobbins (knee), Elijah Mitchell (knee) ), Joshua Kelly (knee), Kyren Williams (ankle), Mark Ingram (knee), JD McKissick (neck) and Damien Williams (ribs).
Number to know: 27 — Jeff Wilson snapped 27 snaps in week 9 to Raheem Mostert's 24. He also passed Mostert 12 to 9.
Match that matters: David Montgomery vs. DET (20th vs. RB)
Failure to add: "Latavius ​​Murray. Murray has scored touchdowns in three out of four games for the Broncos, and I don't believe Chase Edmonds is a threat in that role. week, but Murray is closest."
Cache: "Rachaad White. This early offense is too bad to start two runners for Tampa, but White is slowly taking on more and more work, and there is some speculation that he could get the lead sooner rather than later."
*My RB rating
W.R. Preview
"Typically, we use a 65 percent roster as the cut-off for waiver sections, and Darnell Mooney is included in the 66 percent league roster as of Tuesday evening. it needs to start right now.
"At this point, I think you should consider Mooney as the No. 3 mid-range receiver of the week. Ever since Justin Fields started in Week 5, Mooney has been racing as a WR33."
Farewell: Jamarr Chase, Ty Higgins, Tyler Boyd, Garrett Wilson, Corey Davis, Jacobi Meyers, DeVante Parker, Tyquan Thornton, Devin Duvernay and DeMarcus Robinson.
Injuries: Deebo Samuel (hamstring), Ja'Marr Chase (thigh), Keenan Allen (hamstring), Mike Williams (ankle), Romeo Dubs (ankle), Marquise Brown (foot), DeVante Parker (knee), Josh Reynolds (back) ), Corey Davis (knee), Jahan Dotson (hamstring), Marquis Goodwin (groin), Nico Collins (groin), Russell Gage (hamstring), Jarvis Landry (ankle), Traylon Burks (sock), Christian Watson (chest ), Randall Cobb (ankle), DJ Chark (ankle), Kenny Golladay (knee) and Noah Brown (foot).
Number to know: 75 — Combined receiving yards for Michael Pittman in two games with Sam Elinger at center.
Match that matters: Christian Kirk @KC (19th vs. WR)
Failure to add: Mekol Hardman. What Hardman has done in the past three weeks is very similar to what Clyde Edwards-Heler did at the start of the season. The offense is so good that you can play a successful streak as long as it lasts. On the upbeat side, Hardman set season records for goals, catches, and yards in week 9. On the other hand, Edwards-Heler had 20 touches for 94 yards and two goals in week 4 and he played fewer snaps in every subsequent game."
Cache: "Van'Dale Robinson. There's no question that Robinson is the Giants' most talented pass catcher, and it's not uncommon to see rookies getting more opportunities after a team leaves. A role that brings in 7-9 goals a week is still possible if all the clicks are in the second half with Daniel Jones.
*My WR rating
"Cole Kmet didn't make it into my top 3 hard rejection choices below. It's not because I don't want to add it. This is partly because there are two really good options, and also because I don't completely trust Kmet. ; the volume is still there, especially with the possibility that Chase Claypool's role could rise.
"Week 9 showed us that we need to use Kmet – six targets, five catches, 41 yards and a couple of touchdowns."
Farewell: Mark Andrews, Isaiah Likely, Tyler Conklin, Hayden Hurst, Hunter Henry and Jonna Smith.
Injuries: Mark Andrews (shoulder), Darren Waller (hamstring), David Njoku (ankle), Daniel Bellinger (eye) and Cameron Braith (neck).
Number to know: 9 — Despite joining the VIkings midweek, TJ Hockenson caught all nine of his 70-yard targets.
Match that matters: Cade Otton vs. SEA (32nd vs. TE)
Streamer: "Greg Dulcic. He's only played for three weeks, but Dulcic is currently TE3 of the season with 12.1 FPPG and he's only hit one touchdown. Russell Wilson seemed to really kick into action in the second half of the Broncos' last game and that coincided with him taking aim at Dulcic. Hopefully the chemistry has settled in the time before the bye and we'll see the rookie settle in…


Source: www.cbssports.com