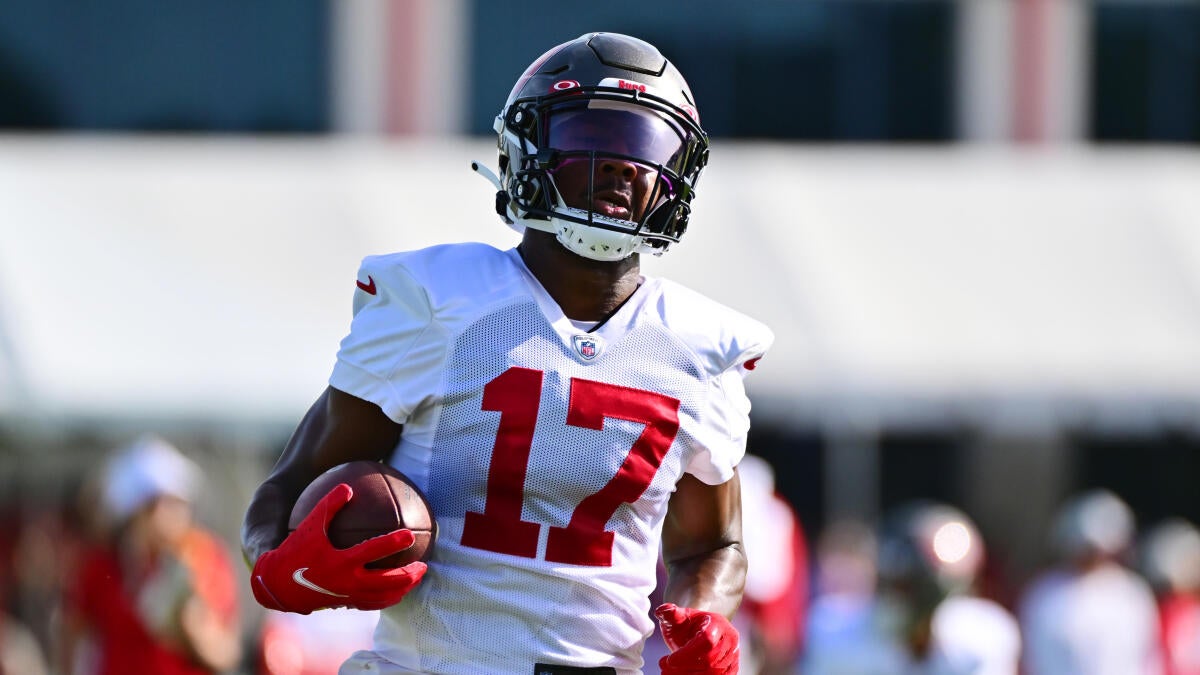 When the Chiefs and Packers got rid of Tyreke Hill and Davante Adams without replacing them with viable #1 options last offseason, there was a lot of talk in the fantasy community about things like "freed targets" and a lot of writing about guys like that. like Mekole Hardman, Marques Valdez-Scantling, Allen Lazard and Juju Smith-Shuster (among others), had to step in and become must-start fantasy options due to these absences.
So far, none of these players have succeeded, and in week 2 we got some more examples of why loose targets and opportunities don't necessarily make that much of a difference at wide receivers. The Colts were missing Michael Pittman Jr. and Alec Pierce, and had one player this week even reach 40 receiving yards against the Jaguars. Similarly, the Buccaneers were short of Chris Godwin and Julio Jones, and Mike Evans had 61 yards before being ruled out of the game. Russell Gage activated for 28 yards and Breshad Perryman had 45 – at least he had a touchdown.
Meaning? Unlike running backs, where just being on the field means you have a pretty good chance of literally getting the ball a few times, wide receivers need to be good enough to open up often enough for their quarterback to find them and then do something. with goals they will inevitably earn. Sometimes guys really take a step forward when the opportunity arises and show themselves as breakthroughs, but when it's primary, let alone Only is a case of fantasy player appeal, you have to be pretty skeptical about them.
Whatever the case, I think Smith-Schuster could still be a viable fantasy option, and I don't want to discount Gage completely – he was one of those players who actually did seize the opportunity for a larger share target with Atlanta last season. But it's worth keeping in mind that while "opportunity" can be a viable deciding factor when setting up a squad, you shouldn't just auto-start a player because their best teammates are missing. Lazard, Gage, and Smith-Schuster are good starting options this week, but none of them should take a place in your roster. They still have to earn it, and so far no one has.
Here is my WR rating for week 3.
Cooper Kupp @ARI
Davante Adams @TEN
Justin Jefferson vs. WHAT
Stephon Diggs @MIA
Ja'Marr Chase @NYJ
Amon-Ra Saint Brown @MIN
Deebo Samuel @DEN
Tyreke Hill vs. BUF
Ty Higgins @NYJ
AJ Brown @WAS
Jaylen Waddle vs. BUF
Brandin Cooks @CHI
Michael Pittman Jr vs. KC
Michael Thomas @CAR
DJ Moore vs NO
Christian Kirk @LAC
Keenan Allen vs. Jax
Mike Williams vs. Jax
CD Lamb @NYG
Garrett Wilson vs. CIN
Curtis Samuel vs. PHI
Marquise Brown vs. LAR
Rashod Bateman @NE
Courtland Sutton vs. San Francisco
Elijah Moore vs CIN
Adam Thielen vs. WHAT
Allen Robinson @ARI
Juju Smith-Shuster @IND
Drake London @SEA
Terry McLaurin vs. PHI
DK Metcalfe vs. ATL
Jerry Judy vs. San Francisco
Tyler Lockett vs. ATL
Russell Gage vs GB
Darnell Mooney vs Howe
DeVonta Smith @WAS
Brandon Aiyuk @THE
Gabe Davis @MIA
Trailon Burks vs. L.V.
Sterling Shepard vs DAL
Tyler Boyd @NYJ
Robert Woods vs. L.V.
Allen Lazard @TB
Greg Dortch vs. LAR
Cole Beasley vs GB
Corey Davis vs. CIN
Chris Olav @CAR
Jarvis Landry @CAR
Jahan Dotson vs. PHI
Zay Jones @LAC
DJ Chark @MIN
Robbie Anderson vs NO
AJ Green vs LAR
Nico Collins @CHI
Kyle Phillips vs. L.V.
DeVante Parker vs. BAL
KJ Osbourne vs. WHAT


Source: www.cbssports.com