College Sport
Fast rising SoCal DL Zeus Venegas should see his recruitment take off this spring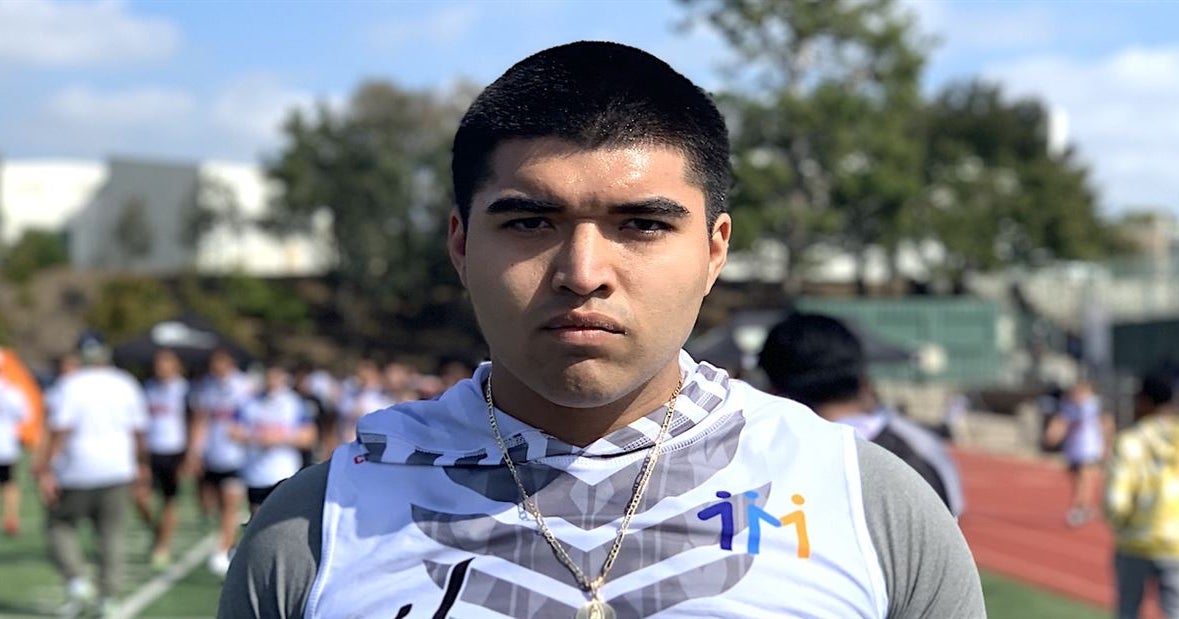 Santa Ana (California) Mater Dei, linebacker Zeus Venegas is one of the state's most versatile and talented players in the trenches.
Venegas is one of our favorite linemen in the West. We've seen Monarchs play a few times over the last couple of years and he always stands out.
He is an inside and outside player who can move around and play almost anywhere in the defensive line. He's a tough, physical player and plays with the kind of physical edge it takes to survive in the trenches.
He is strong enough to play inside and has enough athleticism to play on the edge. His physical form is what makes him stand out and his engine never slows down.
We saw Venegas over the weekend at the LB Zoo Camp and he played as a linebacker, winger and even in the forward line. His recruitment is starting to pick up and we think the more schools that see him in the spring and summer, the more there should be.
Fresno State and SMU offered last week, joining earlier scholarship offers from San Diego State, NAU, UNLV, Colorado, Colorado State, and Arizona.
The Wildcats were the first to suggest that Venegas come back when he was just a sophomore, and they continue to actively recruit him.
"I really like Arizona," Venegas said. "They are pushing me to make an official visit this summer and I will definitely try to do so.
"I was proposed by Coach Hunley and now I talk a lot with Coach Kaufushi, who is my boyfriend. There are a lot of Mater Dei guys in Arizona and a lot of Trinity League guys, and (Leviticus) Su'a is going there next year, so I definitely have a lot of interest."
Venegas made several unofficial visits this off-season, traveling with his CA Power 5v5 team.
"We've been to Texas, Texas A&M, Washington, USC, California, and a few others," Venegas said. "It was cool, we will go to the tournament and then stay another day to visit the campuses.
"These schools are not recruiting me right now. The main ones I talk to are Fresno State, Boise State, San Diego State and SMU, and Arizona."
Venegas said he would like to attend as many of these programs as possible.
"I know that the state of San Diego is not far from home, and I am definitely interested in them," Venegas said. "Fresno State has a really good program and I know a few players on the team. SMU just proposed and I had a good talk with their coaches and I know football is big in Texas so I definitely want to go there.
"Right now, I'm still really open to everyone. I'm in no hurry to make a commitment and want to play my senior season for a bit before making a decision. I hope to show my senior year and then it will attract more interest from colleges."



Source: 247sports.com