College Sport
Four-Star DB Zabien Brown breaks down his final four schools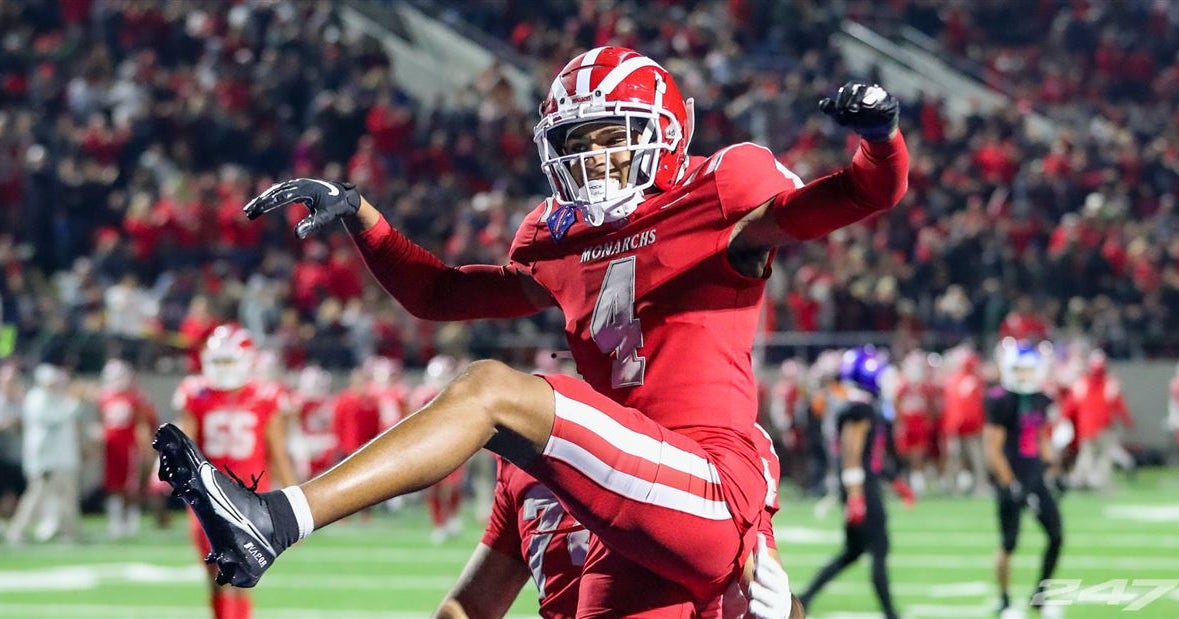 Santa Ana (CA) Mater Dei junior guard Zabjen Brown today reduced the list of schools to four.
Brown is one of the best cover players in the country and has looked very good this offseason. He's a national rookie and one of the most coveted quarterbacks in the country, and this morning he cut his roster down to Alabama, Ohio State, Oregon and USC.
"Those were the four schools that I had the best relationship with," Brown said. "They recruited me the hardest and I had a good connection with the coaching staff in all of them.
"I have visited all of them except Ohio State, but I am going to visit them twice in April. I just felt like the timing was right so I can start making an early decision."
Brown said what he likes about each of the four finalists:
Alabama"I was back in January and I really liked it there. Obviously Bama is an incredible program and it's easy to see why they're so successful when you visit them and see how they work there. I was there for two days, I saw everything and spent a lot of time with the coaches. It was really important for me to sit down and talk to Coach Saban and it was great to hear him talk about how they work, what it takes to be part of the program and how they develop players."
Ohio– Like I said, I haven't been to Ohio yet, but I'm going twice in April. I'm going to visit the first weekend of April with my team 7 on 7 and then I'll be back next week with my parents. I've always really liked the state of Ohio, they are developing a great defense. It's a big program with a lot of tradition and I really like Coach Walton the DB Coach."
Oregon"I talk a lot with Coach Vadud and Coach Meath (Demetris Martin) and I really like both guys. I also talked to Coach Lanning, he's a head coach with a defensive mindset and someone on the staff is always teasing me. They did a really good job with defensemen and Christian Gonzalez has a chance to be in the top corner of the draft. I've been to Oregon and I really like the campus, the facilities and the overall atmosphere."
USC"I have been to USC more than any other school and I feel very comfortable there. I'm close with Donte Williams, he's been recruiting me for a long time, and we have a great relationship. I also really like Lincoln Riley and I like the direction the program is taking. It's close to home, and although it's not a big factor for me, it still has some advantages. I already know a lot of the players on the team and I'm really familiar with them as a program."
Brown said the plan is to make all four of his official visits in June and then, ideally, commit before senior year.
"That's what I hope to do, but I won't rush if I don't know," Brown said. "I don't have travel dates yet, but I'm going to knock out all my visits in June, in a row.
"Then I'll take some time to really appreciate everyone and hopefully I'll know what I want to do. I am an early graduate, so the sooner I make a decision, the better. That way I can just focus on my senior year and football and not worry about my recruitment."


Source: 247sports.com