College Sport
Four-Star OL Brandon Baker talks new offer from Notre Dame, upcoming visits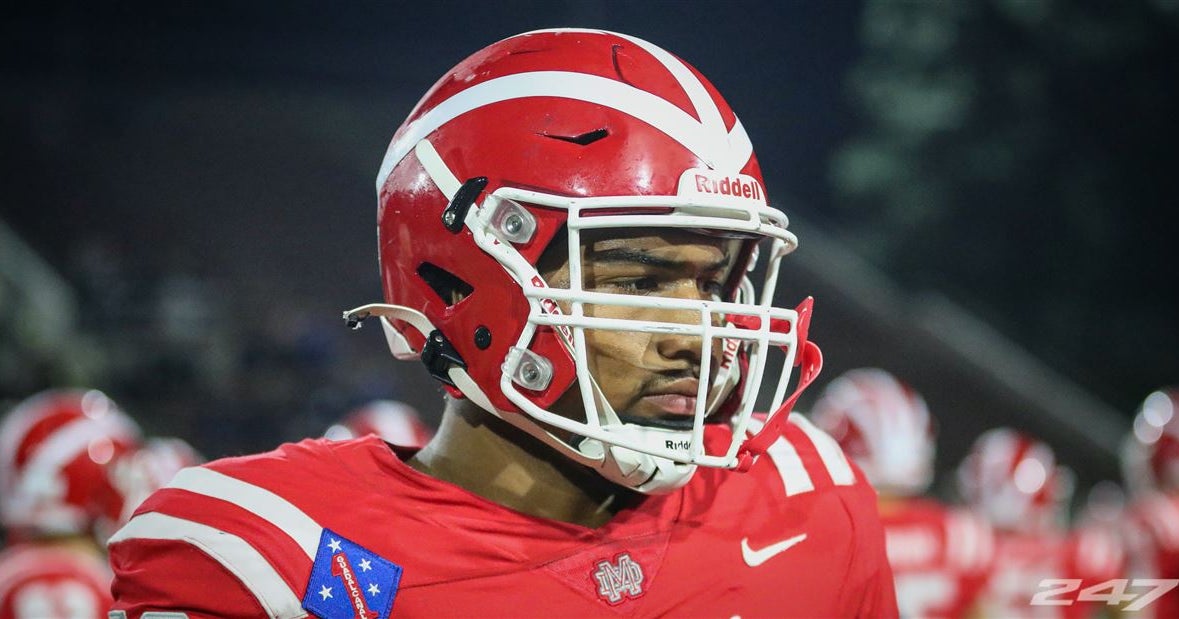 Santa Ana (California) Mater Dei, junior offensive lineman Brandon Baker received a scholarship offer from Notre Dame this morning and said he hoped to visit South Bend.
Baker is on the shortlist when it comes to the best offensive tackle in the 24-year-old class. He is currently ranked 56th in the national 247Sports Composite and 20th in the Top247.
It has a prototype frame with a wingspan of over 80 inches and is very fluid in its movements. He starts on the right side for the Monarchs, one of the nation's elite high school programs, but we think he moves to the left side at the college level.
In terms of hiring, Baker has scholarship offers from just about everyone to study in the country, but Notre Dame has been one of the schools that has yet to offer. This changed earlier today.
"Notre Dame only contacted you last week," Baker said. "It was actually one of my trainers who asked me if I was interested in them and I said yes and then he contacted them.
"I didn't hear anything from Notre Dame, but I was told that they thought that since I was from California, I would most likely stay at home, so they didn't recruit me. Former OL coach just retired but I spoke to Chad Bowden today and he's the one who proposed to me and it's definitely a big deal."
As mentioned, Baker said he definitely plans to come.
"I definitely want to go there," Baker said. "Notre Dame is a great school with great traditions. I'm just learning more about them, but they're great at developing offensive linemen and they have a lot of guys in the NFL right now.
"I haven't spoken to Coach Freeman yet, but he used to be at our school and hopefully I can build a relationship with him and the new OL coach when they hired him. It's early for me right now, so I still have plenty of time before I narrow down my list."
Another change of coach at the OL position could play a decisive role in Baker's decision to move forward. We always felt that Oregon was probably the team that Baker could beat, mostly because of his relationship with the former coach. Adrian Klemm. Last week, Klemm left the Ducks for the New England Patriots.
"It was a shock to me," Baker said. "We talked and I didn't think he was going to leave. Then I think he just got an offer that was too good to turn down, which he couldn't turn down, so I totally understand. I still really like Oregon, and I communicate with Coach Lanning.
"He kept me posted and said that they were going to hire a great employee, but right now he has no deadlines. I know that you can't choose a school just because of the position of the coach, because you never know how long they plan to stay."

Moving forward, Baker doesn't have official trips yet, but there are three schools he knows he will visit unofficially.
"I'm going to Miami on March 4 for Juniors Day," Baker said. "I really like Coach Cristobal and Coach Mirabal, they are both hard at recruiting me.
"I'm also going to visit Michigan and Ohio. I really like both programs and I want to see how I fit into them. It's a great football program with a great coaching staff, so I'm very excited to be there."
Georgia also returned to Baker.
"They proposed to me back in November, but I haven't heard much from them since then," Baker said. "They just recently started recruiting me again, and I'm very happy to build a relationship with them. Obviously they have a great program and they are doing well now.
"At the local level, USC is still very involved and I really like them. I have been there a ton and I have a high level of comfort with everyone there. Right now I'm going to make those visits in March and then I can determine the best schools to officially visit later in the summer."


Source: 247sports.com