NCAAB
Get to know 6-9 SF Trent MacLean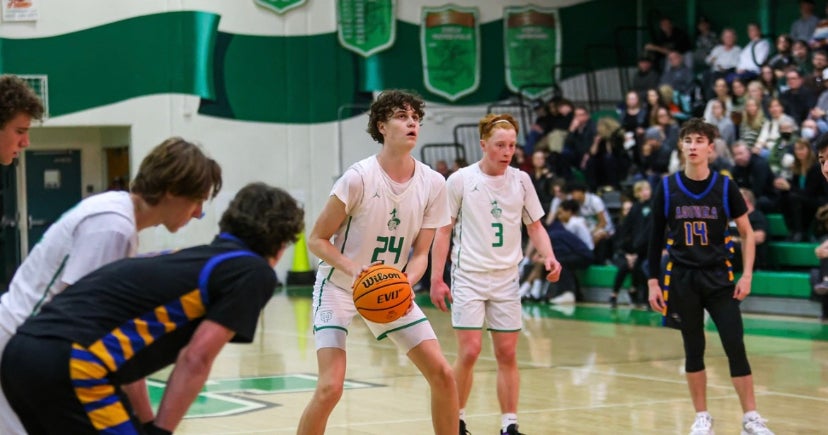 Trent McLean is a 6ft 9in, 195lb small forward from Westlake Village, California.
McLean now visits Thousand Oaks Village (California) and believes that his game has expanded over the past year.
"This season in high school has been good and I think it's been a great school year for me," he said. "I was guarded differently and tougher, of course. I was trying to get into my seats, open up and just play faster and harder."
"I have changed a lot since last year, I have grown five inches. I was more on the inside, more rebounding, and then defending, blocking, and staying in front of guys my size."
McLean's father Don McLean played basketball at UCLA and played several seasons in the NBA. McLean was able to learn a lot from his father both on and off the court.
"My father was a huge influence on my game. "He knows a lot about the game so he helps me with any questions I have. He shows me how to play under guard like I did this year and it helped me adjust my game."
At the moment, McLean is just a sophomore and has no official offers. Although he did not receive an offer, the schools showed early interest in him and he made one informal visit.
"I don't have any offers right now, but schools are just now starting to call my father. I haven't personally spoken to either school yet as I'm not a junior, but Loyola Marymount and UCLA are showing interest. For visits, I took one unofficial to UCLA when they played at USC."
McLean takes his time and is completely open about the hiring process. It's still early, he knows what he wants in the program in the future.
"Everything will be in the best shape for me. I want to be part of a style of play that suits me and I will go where my family is and I feel like that's the best."


Source: 247sports.com