NBA
Giannis Antetokounmpo injury update: Bucks star ruled out of 2021 NBA Finals rematch with Suns on Sunday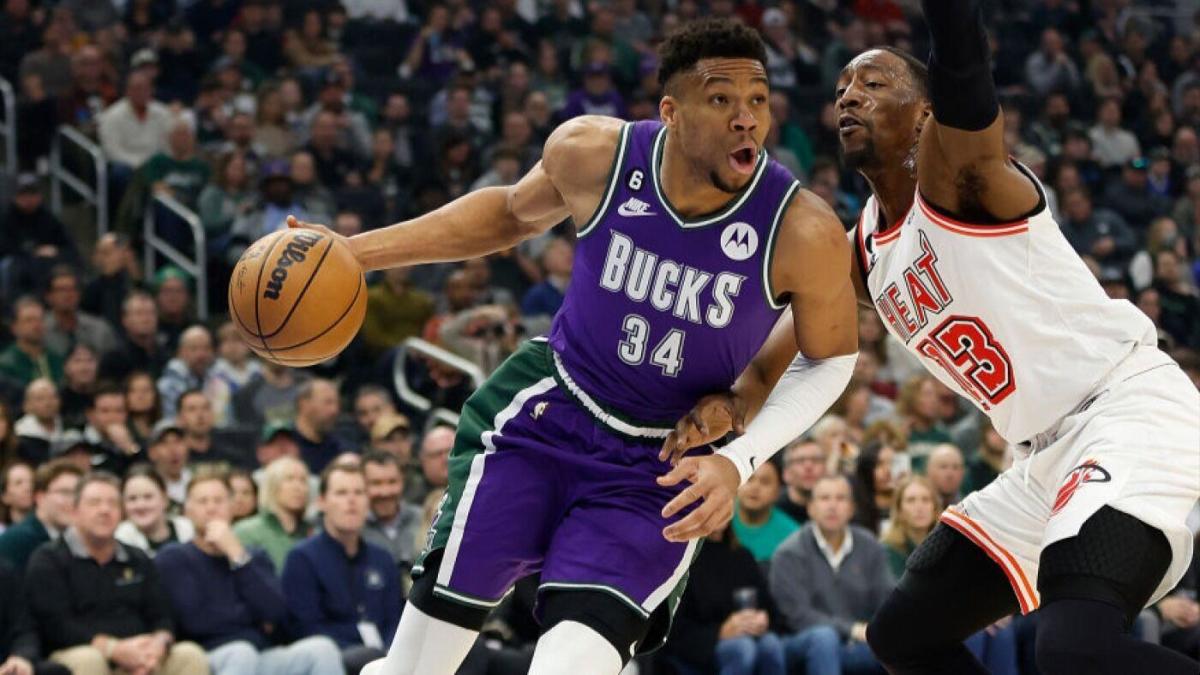 Milwaukee — Milwaukee Bucks superstar Giannis Antetokounmpo has been officially ruled out of the 2021 NBA Finals rematch with the Phoenix Suns on Sunday with a bruised right quadriceps femur. Antetokounmpo suffered the injury in the first quarter of the Bucks' 128-99 victory over the Miami Heat on Friday night, a feat that gave Milwaukee the longest winning streak in the league this season at 13 games.
A team spokesman initially said that Antetokounmpo had "knocked his knees" with a Heat player, which Bucks head coach Mike Budenholzer confirmed during the post-game press conference. However, after further evaluation, the team is now referring to it as a quadriceps contusion.
"It's enough that he can't play today, but I think we also believe it's pretty common in our league," Budenholzer said at Sunday's pre-match press conference. "You kneel, you knock, sometimes it takes a day or two, and really it's not much more than that. The level of talk was all in that direction."
With just over a minute left in the first quarter, Antetokounmpo briefly set up a right block, then passed the ball to Jevon Carter and immediately signaled to the bench. He began walking off the court while the game was in progress, and the Bucks called a timeout to take him out of the game. Antetokounmpo hobbled straight into the locker room and didn't come back.
Antetokounmpo already appeared to be in discomfort when he re-entered the game with 1:43 left and grabbed his knee for possession of the ball before going out. However, it is still unclear exactly when the injury occurred.
"He was just asking for a date," Budenholzer said on Friday. "Fortunately we had the ball and I don't think we know exactly when he hit his knees. He asked for a timeout, so we had to call a timeout… a screen that he hit someone with his knees and just couldn't come back."
Antetokounmpo was not originally expected to even play against the Heat due to a sprained wrist he suffered during the team's final game before the All-Star break. Due to a wrist injury, Antetokounmpo did not compete in the Skills Challenge on Saturday night at the All-Star Game and only played 20 seconds in the All-Star Game on Sunday. He also made a trip to New York for more wrist testing, which came back positive.
After he went through the pre-game warm-up on Friday, he was cleared to play. However, Budenholzer admitted during his pre-match press conference that Antetokounmpo "definitely won't be 100 percent". What is now based on two ailments.


Source: www.cbssports.com