The 2022 NFL season is officially scheduled, at least for non-playoff teams. The 2023 head coach cycle also continues, with the Texans firing Lovi Smith on Sunday to start another search for a new leader. With all that said, how have the freshman head coaches fared this season? A whopping five of them are still on the sidelines, ready for postseason action. But given the regular season in the books, we've had plenty of time to appreciate much of their first years of work.
Here's how we'd rate each of them, including rookie and veteran coaches starting from scratch in 2022:
Beginners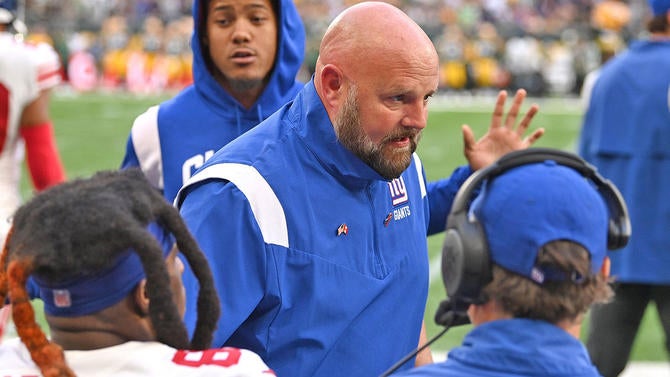 Brian Daball (Giants)
Write down: 9-7-1
No matter what happens in the first round of the playoffs, New York should never have made the playoffs this year. This is indicative of DaBall's smooth takeover as the Giants' biggest problems – depth of the out-line and cornerback, consistent outfield passes – are primarily due to staffing problems arising from the tight salary cap. The former Bills coordinator rejuvenated Saquon Barkley, turned Daniel Jones into a high-performing decision maker, and rebuilt the culture with brains and physicality.
Grade: AND-
Kevin O'Connell (Vikings)
Write down: 13-4
Due to their incredible points difference and the fact that their few losses were total clunkers, it's hard to assess if O'Connell really turned the Vikings into title contenders. But even if Minnesota fails in the postseason, what's undeniable is O'Connell's positive voice brought into a locker room that's been tainted by the old-school regime. For the first time in a long time, this team proved their toughness in hard-to-reach places and were not afraid to attack from the air.
Grade: B+
Mike McDaniel (Dolphins)
His verbal vision and transparency are second to none, and he deserves a lot of credit for how he unlocked quarterback Tua Tagovailoa – both physically and mentally – earlier in the year. But as Tua's time was broken by a superior defense and QB was lost due to multiple concussions, McDaniel struggled to create the most of any attacking rhythm; his club only averaged 19 points per game during the season-ending 1–5 stretch. Finding a sustainable game in QB will be the key to his future.
Grade: C+
Matt Eberflus (Bears)
Much of his debut, fair or not, should have been about Justin Fields and the painfully obvious lack of help from QB – an issue related more to GM Ryan Poles' focus on potential 2023 spending escalation. Still, it's very possible, if not likely, that Eberflux would have gone without a win if QB hadn't single-handedly turned into a Lamar Jackson-style ball handler. combat injuries.
Grade: D+
Veterans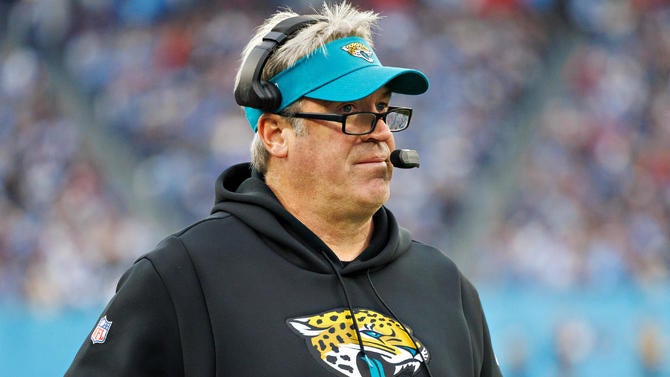 Doug Pederson (Jaguars)
Write down: 9-8
The Jaguars have won 10 combined games from 2019 to 2021 under Doug Marrone, Urban Meyer and Darrell Bevell. They're one playoff win away from the same record in Pederson's first year. Like Daball at his old NFC East stadium, the former Eagles coach brought genuine struggle and faith to the transition lineup. Best of all, he has QB Trevor Lawrence on the rise after the former No. 1 pick survived a losing rookie season. AFK Yug may well belong to him for the foreseeable future.
Grade: AND-
Dennis Allen (Saints)
Write down: 7-10
Allen combined the front office's curious off-season escapades with conservative tendencies, and his offense never turned into a constant threat. But how much does that have to do with Andy Dalton/Jamis Winston and the aging, injury-prone supporting cast leading its cast? His calling card, defense, has been a bona fide force, limiting opponents to an average of 13 points per game since Thanksgiving. But this is not necessarily the best recipe for success in 2023.
Grade: FROM-
Todd Bowles (buccaneers)
Write down: 8-9
On the one hand, Bowles fought an injury-plagued front and Tom Brady's occasional uncharacteristic lethargy to bring Tampa Bay back into the playoffs. On the other hand, he and offensive coordinator Byron Leftwich often seemed to get in the way of Brady and the elite duo getting predictable reasoning. Were it not for the collective woes of NFC South, he might have been eyeing once and for all as Bruce Arians' successor. Maybe his "D" can bring disappointment early in the playoffs as redemption.
Grade: D+
Josh McDaniels (Raiders)
Write down: 6-11
Like Allen in New Orleans and Bowles in Tampa Bay, the former Patriots coordinator always had trouble raising an attack from the ground without reinforcements in the trenches. But both character and strategy are justifiably troubling due to Las Vegas' inability to win back a significant lead during a 2-7 start. And while Derek Carr is probably ripe for a break anyway, his inability to squeeze even a career-average production out of QB before Carr's departure is broadcast isn't too encouraging.
Grade: D+
intermediate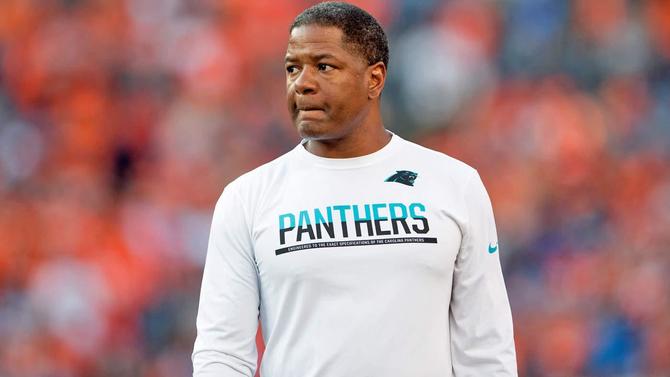 Steve Wilks (Panthers)
Write down: 6-6
Wilks has always been a battle-tested defensive mind, but in addition to keeping Carolina brash on offense, he got a lot more energy and efficiency from the QB position than expected, even with the failure of Sam Darnold in Week 18. While it took Matt Rule 18 games to get six wins, he only needed 12. At the very least, he's established himself as the leader of the men.
Grade: AND-
Jerry Rosburg (Broncos)
"Incomplete" is a more accurate estimate for Rosburg, the Ravens' longtime special teams coordinator, who only got two games as a replacement for Nathaniel Hackett. But those two games were reassuring: Russell Wilson seemed to be the closest he's ever been to his old self all year, playing looser under center, and Denver not only upset the Chargers, but nearly did the same to the Chiefs.
Grade: B+
Jeff Saturday (Colts)
He's been a laughingstock to temps ever since he arrived from the broadcast booth, but that's more about Colts owner Jim Irsay, who put former Pro Bowl lineman in an impossible position by replacing Frank Reich. QB. However, as beloved as he is in the locker room, it's hard to justify some of his most important moments, like reaching out to Nick Foles from an uncertain front or watching the biggest lead in NFL history against the Vikings.
Grade: D+


Source: www.cbssports.com