MLB
Jordan Walker, Gunnar Henderson, Corbin Carroll, and more top prospects who could make Opening Day rosters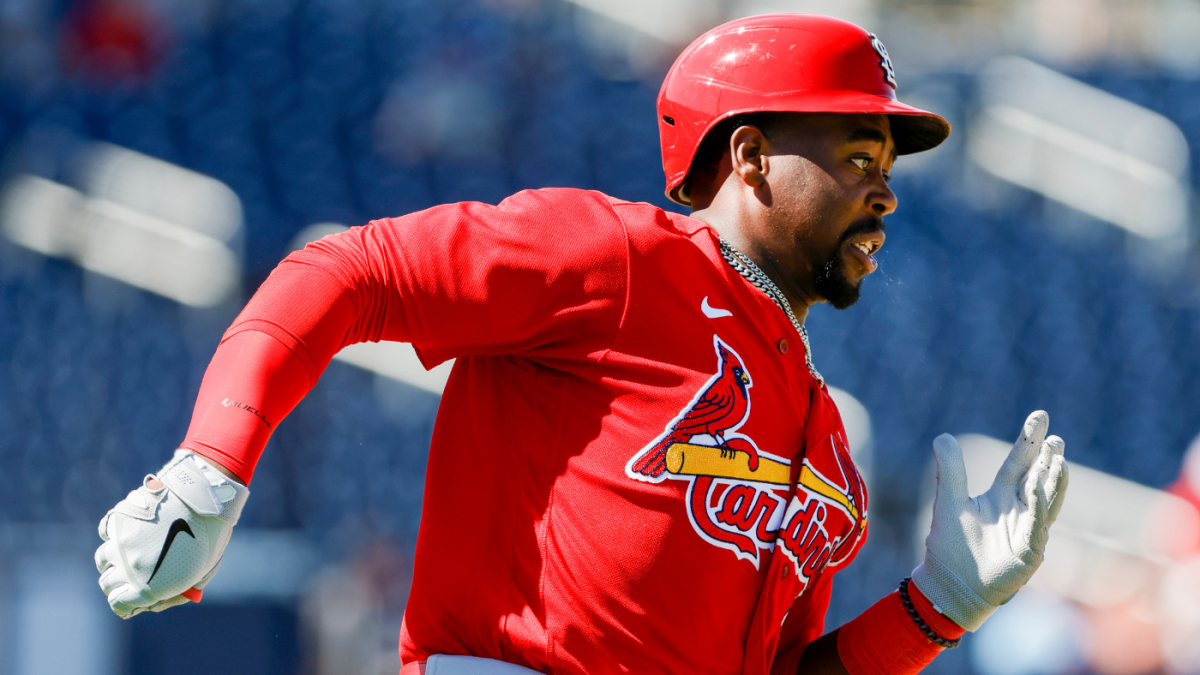 Spring training is not only good for tanning and unbridled optimism. This is the time of the year when ratings of potential clients and forecasts of vernissage participants are published on a regular basis. At some point, those concepts have to converge — most often this spring, after St. Louis Cardinals outfielder and No. 6 prospect Jordan Walker punishes the field.
Walker started the week hitting .429/.429/1.000 with three home runs and three doubles in his first 21 at-bats. The Baseball Reference tracks the quality of each player's competition during the show season based on where they played last season. By their calculations, Walker's average opponent was closer to Triple-A quality than major league quality, but that hasn't dampened growing calls for Walker to crack the St. Louis Opening Day roster. Based on their comments, the Cardinals are open to the possibility.
"We've got a few games left and there's still a lot of camp left." manager Oli Marmol told The Athletic's Katie Wu. "But if the point is, is he performing well and showing that he can stay at the major league level at the moment? Yes, he shows that he is capable.
Walker is not the only promising player vying for a spot on the roster. Below, CBS Sports has highlighted 10 other players who are at least under consideration. You may wonder what makes someone a prospect – for the purposes of this article, the definition is "anyone who makes the CBS Sports Top 50 list." Easy enough.
Now let's get down to business. (Note that the players are presented in order of their prospective rank.)
1. Gunnar Henderson, INF, Baltimore Orioles (No. 1)
Player: Henderson hit .259/.348/.440 (123 OPS+), played three positions in the field for 34 games last season and was considered my top prospect over the winter due to his hitting potential on both sides of the ball. He combines well above average brute strength with a good approach, and he has the necessary footwork and arm strength to play on the left side of the infield. The biggest blow to him right now is his weak game against southpaws.
SituationA: Henderson is sure to make the Opening Day list, although how Brandon Hyde divides Baltimore's infield assignments remains to be seen. It's probably fair to assume that Henderson will be the shortstop most days and Ramon Urias will get the nod in a hot corner. Free agent signed Adam Frazier and last year's shortstop Jorge Mateo could form a platoon, with Frazier seeing action against a right serve. The path of least resistance will cause Mateo to slip through in a second, leaving Henderson untouched. Perhaps the Orioles would have preferred Mateo to play short those days and Henderson to move elsewhere to make room. Whatever the case, Henderson will enter the year with a favorable chance of becoming the second consecutive Oriole to place high in AL Rookie of the Year award voting.
2. Corbin Carroll, OF, Arizona Diamondbacks (No. 2)
Player: Carroll also reached the Majors late last season, hitting .260/.330/.500 (133 OPS+) with four home runs and two steals in 32 games. Carroll has unmatched speed, which allows him to be a quality defensive outfielder. He both hits for more power and swings and misses more than his small, lean frame suggests. However, Carroll has the potential to be an All-Star with a wide range of tools.
Situation: Carroll's mindset is similar to Henderson's: he's going to break through, but it's not clear where he'll be used defensively. Last season, Tori Lovullo favored Daulton Varshaw and Alec Thomas at center; Varshaw is with the Blue Jays now, and Thomas has yet to prove he's ready to play in the big leagues. It's entirely possible that Carroll is playing ping-pong between center and left, with the exact pitch determined by how the rest of Arizona's outfield develops.
3. Grayson Rodriguez, RHP, Baltimore Orioles (No. 7)
Player: Rodriguez would have made his debut last season if not for a right lat sprain that wiped out much of his second half. He has a big, strong body and his repertoire includes three high-quality offerings in his fastball, slider and change-up. He struck out 37 percent of the batters he faced last season, suggesting he's ready to face major league competition.
SituationA: General manager Mike Elias said he expects Rodriguez to crack Baltimore's Opening Day rotation. The Orioles do have a few other pitchers vying for spots: Off-season acquisitions Kyle Gibson and Cole Irvin seem like locks, leaving three spots to earn some combination of Rodriguez, Kyle Bradish, Dean Kremer, Austin Voth, Spencer Watkins and Tyler. Wells. We note that if the Orioles want to limit Rodriguez's workload (he has never thrown more than 103 innings in a season), it might make sense for them to start him at the Triple-A level, where his outputs can be micromanaged without caring about the outcome of the game. Otherwise, Baltimore may have to deploy a spot launch site within a year.
4. Ezequiel Tovar, SS, Colorado Rockies (No. 27)
Player: Tovar got a cup of coffee late last season, appearing in nine games without making much noise at the plate. However, he hit .319/.387/.540 last season in junior high, and scouts predicted he would hit average and with some power as a senior. Tovar has a wide plate space due to his glove: he is a smooth shortstop with a strong hand.
Situation: Last season, the Rockies gave four players at least one shortstop start, and half of them are no longer with the organization. Thus, Tovar and Alan Trejo remain at the top of the depth table. (Former first-round pick Cole Tucker signed with Colorado in the minor leagues.) Of course, the Rockies often march to the beat of their own drum machine, so it's wise to take a wait-and-see attitude here.
5. Hunter Brown, RHP, Houston Astros (No. 28)
Player: Brown struck out 22 batters in 20 innings last season during his seven-game entry into the Majors. He worked mostly in the relief industry, and that's probably where he ended up for the long haul. Brown has high-octane fastball and breakdancing, but he needs to push himself.
SituationThe Astros had ample major league strength in the spring, including five rookies with more than two years of service, and it looked like Brown's optimal deployment would be for him to work under his team in Triple-A to start the season. . Since then, an injury to Lance McCullers, Jr. has practically paved the way for Brown to become a Houston starter.
6. Miguel Vargas, 2B, Los Angeles Dodgers (No. 34)
Player: Vargas appeared in 18 major league games last season without showing much activity on the pitch. It is unlikely that this will remain in place in the future, as the scouts highly value his contact and strength skills.
Situation: All indications are that Vargas is going to open the season as the Dodgers' starting second baseman. His hot turn experience could come in handy at some point if the Dodgers change plans at second base, or if they tire of either his cornerstone defense or Max Munsey at third. The only risk factor here is that Vargas was dealing with a broken toe that kept him from swinging that far this spring. If he recovers in time, this should not be a long-term problem.
7. Triston Casas, 1B, Boston Red Sox (No. 36)
Player: Southpaw Casas was drafted by Boston in the first round in 2018. He had an unusual first spin in the majors last season, hitting .197/.358/.408 (113 OPS+) in 95 plate games. Casas has shown good discipline and well above average juiciness during this tenure, and he has made contact with an average pace in the league, which is a positive since it is in relation to his average.
Situation: Casas is the favorite to open the season as Boston's first baseman. The Red Sox have another option in Bobby Dulbek, but he didn't perform well last season. If anything, the combination of Casas and Dalbek would make sense in a platoon situation. Shy, Dalbek has resurfaced in winter trade rumors and could leave the organization if he finds it difficult to start his season at age 28.
8. Oswald Peraza, New York Yankees (No. 41)
Player: Peraza, often overshadowed on the New York farm by the respected Anthony Volpe, fired up the Yankees lineup last season, hitting .306/.404/.429 (139 OPS+) in 18 games. He made an impressive amount of contact in the strike zone and received high marks for his speed and gloved play. Indeed, Peraza's defense makes him, rather than Volpe, a likely favorite to become a Yankees shortstop in the future.
Situation: The fact is that the future sometimes comes without an announcement. Shy about having a goose egg or getting injured later this spring, Peraza appears to have an inside streak against Isaiah Keener-Falef as it pertains to starting work. (Kiner-Phalefa, for those who forgot, was…


Source: www.cbssports.com