NBA
Kings-Clippers thriller: 10 crazy numbers, including Malik Monk's bench explosion and a Kawhi Leonard first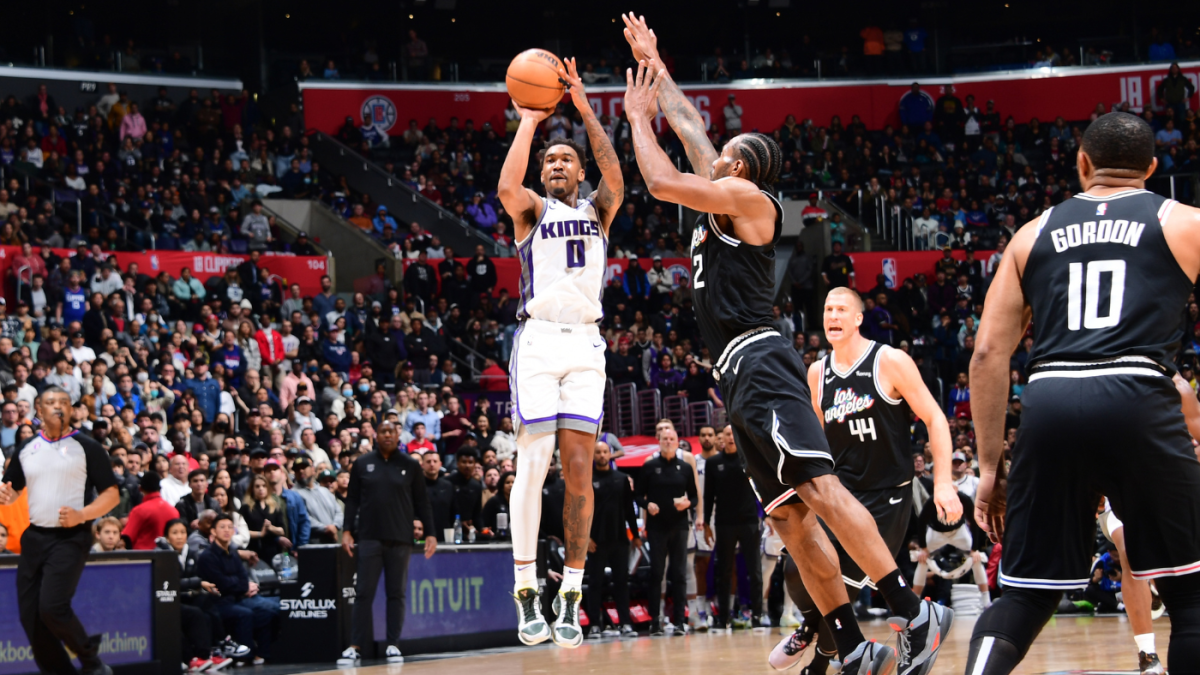 On Friday, the Sacramento Kings took on the Los Angeles Clippers in one of the craziest NBA games you'll ever see. Double overtime. Final score: Kings 176, Clippers 175.
Here are 10 crazy numbers on a historic night in Los Angeles.
1
This is the first loss in Kawhi Leonard's career in which he has surpassed the 40 point mark (44).
2
Friday's 351 points make it the second-highest scoring game in history, behind the 370 points scored by the Nuggets and Pistons combined in their 1983 triple overtime.
3
Sacramento's 176 points is the third-most single-team point total in NBA history, behind the Pistons (186) and Nuggets (184) in their 1983 game mentioned above.
4
The Clippers' 175 points is the fourth-highest total in NBA history (see top three above) and matches LeBron's total in this year's All-Star Game.
5
This is only the fifth time in NBA history that three players have scored 40 points in the same game: Malik Monk (45), Kawhi Leonard (44) and De'Aaron Fox (42).
14
Russell Westbrook's 14 assists are the third most in NBA history in a team debut.
26
On Friday, the Clippers hit 26 3-pointers, an NBA record for a losing team.
40
Including the nights of Monk, Leonard and Fox, the league had 145 40-point games this season, an NBA record with six weeks to go.
44
Friday's 44 combined 3-pointers is an NBA record in a single game. The Bulls and Hawks set the previous record of 43 games in March 2019.
45
Monk's 45 points is the most for any player off the bench this season. It also ties Kevin Martin with the second-most points off the bench in Kings franchise history behind Mike Woodson's 48 for the Kansas City Kings in February 1983. according to ESPN statistics.



Source: www.cbssports.com