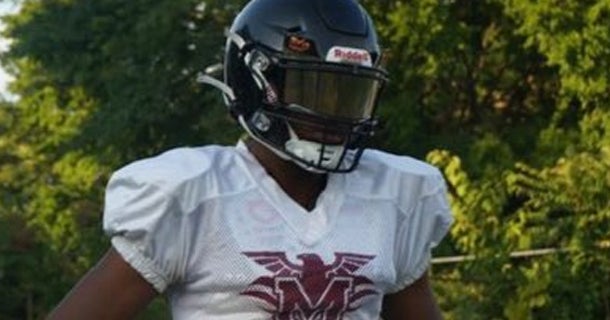 Memphis Academy of Science and Engineering linebacker, Tennessee Lance Taylor Jr. has over 20 proposals, several of which came last week.
His first Big Ten offer came from Indiana when he visited the Hoosiers over the weekend.
After that, he speaks to the staff, especially the head coach. Tom Allen put Indiana as a strong opponent for him.
"I love what the head coach has been saying to me, what he's saying in my ear about how they run their program," Taylor said. "Environments like school felt like a second home to me and I like the city. Half the family lives there, so I can see myself there. I really like everything about her. It was the best school I have ever attended."
Distance from home doesn't affect Taylor's college experience, especially when it comes to Indiana because Allen reiterated why it would be a second home.
"Coach Allen talked about how to build a brotherhood, how to be a father and stay close after football," he said.
From a football standpoint, it also seemed like a potential fit for Taylor due to Allen's defensive roots.
"The fact that he coaches linebackers came to my mind right away," Taylor said. "He said they would take care of me and I like that he knows my position and they had former players from Memphis who played in the same position."
Taylor says he will be visiting UTSA this weekend and then plans to make it to Miami (Ohio), Michigan, Michigan State, Coastal Carolina, North Carolina, Ole Miss, UAB and Colorado in the next few months, which should be busy.
The Wolverines – new entry due to previous relationship with Chris Partridge.
"Coach Partridge hired me at Ole Miss," he said. "He was one of the first people to hire me, and that was my first SEC proposal."
Taylor hopes to do so by the end of the summer, but said he could potentially scrap the plan if he feels he's not ready by that time.
As a junior, he had 124 tackles, 78 solos, two interceptions and four forced fumbles. He also rushed for 434 yards and had ten touchdowns.


Source: 247sports.com