MLB
MLB commissioner Rob Manfred talks blackouts, the Athletics moving to Las Vegas, small-market Padres and more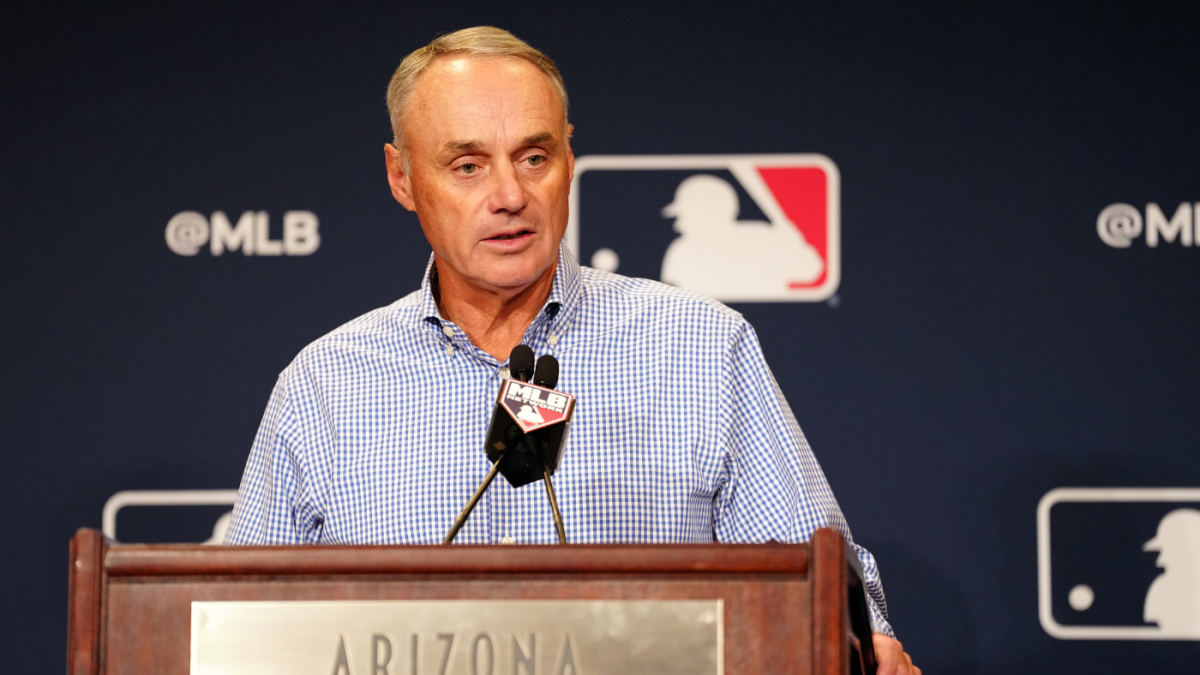 Major League Baseball players report this week's camp – pitchers and catchers are required to report, but many players in position still arrive before the due date – and with that comes spring training. And along with spring training comes a media session with MLB Commissioner Rob Manfred.
Although the Commissioner lacked details, here are some of his most pertinent responses from Wednesday.
Due to MLB.TV's strange blackout rules, many fans are forced to navigate, via Jeff Passan:
"Blackouts are kind of the other side of the accessibility coin. [the] a product for fans who want to watch on the platforms they usually use at a real price. This is our #1 priority."
Diamond Sports, which owns regional sports networks Bally Sports, which owns local broadcast rights to 14 MLB teams, recently filed for bankruptcy.
If the network fails to pay teams the money they are owed, those teams may terminate their contracts with the network. As a result, the MLB network stepped in to help ensure local broadcast availability for affected fan bases, including the Atlanta Braves, Miami Marlins, St. Louis Cardinals, San Diego Padres and Minnesota Twins. Manfred also said that MLB will "emphasize digital agility" to bring the product to fans (via Chelsea Janes).
On the current situation at the Athletics Stadium:
Manfred says via Susan Slusserthat the focus was on the possibility of moving to Las Vegas rather than solving the current infrastructure problems in Oakland. Manfred said he supported "A" Chairman John Fisher in whatever decision the baseball club made, but he didn't even talk to new Oakland Mayor Sheng Tao (via Matt Kawahara).
In recent years, including this off-season, the Padres have behaved like a club with a big market, although they are one of the smallest market teams in Major League Baseball. Manfred was asked about it.
"I think the investment that the club has made in talent has allowed them to increase their income to the point where they will be payers under the income sharing system this year. The trick for smaller markets has always been sustainability. I take my hat off to [Padres chairman] Peter Zeidler. He personally undertook a huge financial commitment to make it all happen. And the question is, how long can you keep doing this? And what happens when you need to go through a rebuild? But they did a very, very good job of capitalizing on their talent and increasing their income."



Source: www.cbssports.com