NBA
NBA must fix its load management problem by working with players to protect the popularity of the NBA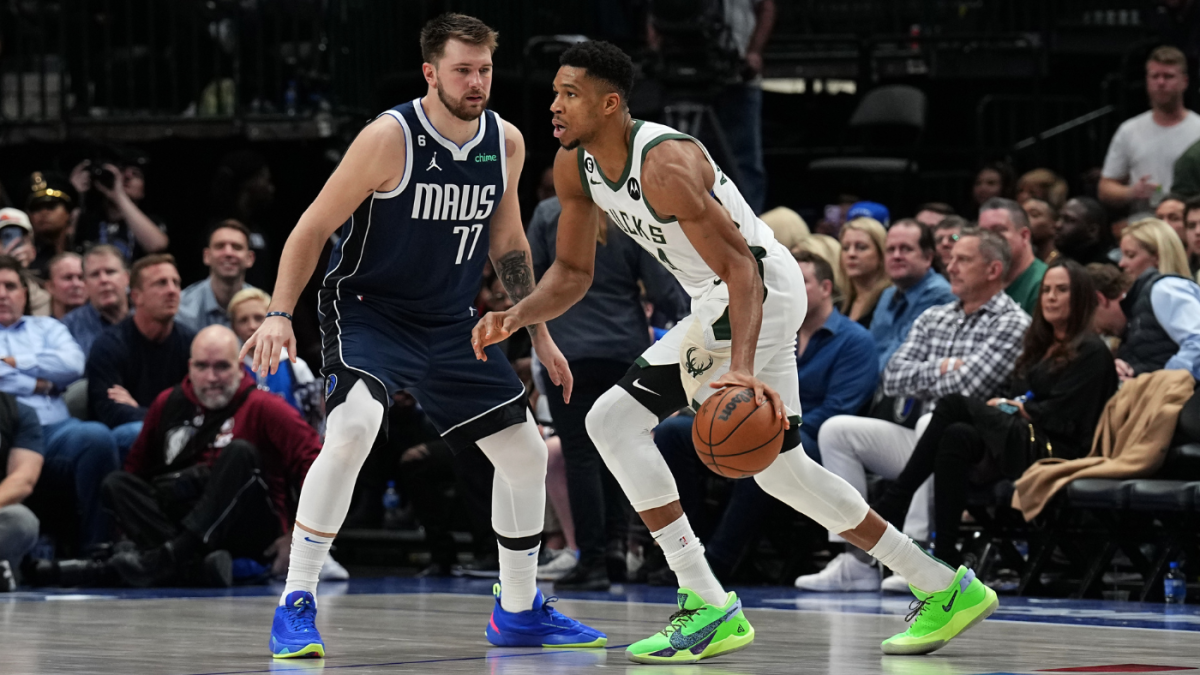 Hit them where it hurts.
This seems to be the idea behind the idea first reported by The Athletic, which will go after an overabundance of load management by linking NBA awards to games played for players looking to win.
Although there are no details, the idea is focused on making the number of performances a key factor in the big awards given each season.
Load management has clearly gone too far. Fans miss out on celebrity encounters over and over again to rest while disguising themselves as injuries. Too many examples to list.
The NBA has a real problem here. This idea, circulated in the media, although vague in its details, has some potential.
However, in conversations with league decision makers, the idea of ​​using rewards to get players to play more games received two general responses: It's a great idea. And there's a good chance it will work – or even happen.
"Something tells me the players won't care in the end," one executive told CBS Sports.
"The NBPA will never allow this because too many players' contracts are dependent on these post-season awards, and agents use these awards to set rewards and value during contract negotiations," another executive added.
All right. And that's another reason why tough action is needed on the part of the league, which has done a great job of developing sound relations with the players' union and building a sense of mutual respect between the association's commissioner and its stars.
These two facts give the NBA some political capital. Time to waste.
The league must make the fight against workload management a priority, fight tooth and nail to make it a reality, and do it in the most extreme ways.
The NBA as a product is in great shape. It's full of young stars on the rise as LeBron James set the record for 20 years of his incredible career. Nikola Jokic is trying to become the first three-peat MVP since Larry Bird in the mid-80s. Giannis Antetokounmpo and Kawhi Leonard are looking to cement their legacy. Ja Morant, Jason Tatum and Joel Embiid are aiming to win their first title, and Kevin Durant is joining another super team – and making the Suns a team to watch.
But must-see games only work if the best players play them. Fair or not, it falls to the stars of the sport, which also serves as an entertainment business, to function properly and optimally. If accessibility is the best ability and the best business plan, it's time to tie gaming rewards to that fact.
Let's start with the Most Valuable Player award.
Only one player ever became an MVP during an 82-game regular season without playing at least 71 games – Bill Walton, who played 58 games back in the 1977-78 season. Of the last 52 NBA regular seasons of 82 games, 35 MVPs have played in at least 80 of them.
Now you might think that 35 out of 52 might sound decent, even respectable, but dive deeper into the numbers. In the 70s, Walton was the only MVP to play less than 80 games, which means that 90 percent of the winners actually played 80 events. In the 80s, the percentage dropped to 70 percent. Fast forward to the past 10 seasons of 82 games and you will see that only four MVPs have reached 80 games.
Thus, the appearance of stars in games is a problem, but as some NBA people noted after The Athletic report, it is probably also important to tie minutes to this threshold, as well as games.
"What prevents a player from playing two minutes of a game they would otherwise download and then [sit]?, – one of the advisers addressed the team of the Western Conference.
There are fears that if this happens, the players will not care enough to change their habits. That's why the NBA needs to push this idea to the limit.
The 70 game threshold seems fair and solves a real problem. The Western Conference team advisor also suggested a minimum of 30 minutes per game. Again, it feels good.
By that standard, this season's MVP race will narrow down to two players – Jokic and Tatum. The rest of the group hunting for this award this season are keeping up with far too few games, both by historical MVP standards and by the best business practices that the league and its players should support.
Embiid has played 44 of the 66's 56 games, allowing him to play in 64 games this season. Giannis is on track for 66 regular season games for the Bucks. Doncic will play 68 games for the Mavericks at his current rate.
There are absurdly few games for players of this caliber, at least for those who are called potential MVP winners. And chasing this particular award isn't the only way to encourage guys to hit the floor.
You can add Defensive Player of the Year, Rookie of the Year, Sixth Player of the Year, Returning Player of the Year. All of them. But go further. Tie the first, second, and third All-NBA teams to this. Make sure players who want to be on the NBA All-Rookie and All-Defensive teams also have their game weight.
Getting support from the players' association, agents and others motivated to maintain the status quo will not be easy. But some fights are worth it, both for the league and its players. They share the income that the league generates, and this idea, while unpopular, will nonetheless be beneficial to everyone.
The NBA is a league of stars. And without them on the floor, as often as possible, everyone becomes smaller. So, with All-Star weekend ahead, and the league and NBPA eyeing the new CBA and all that comes with it, it's up to Adam Silver to turn that test ball his office seemed to send into a harsh, cold reality. .


Source: www.cbssports.com