College Sport
New San Diego State commit Stacy Bey breaks down his decision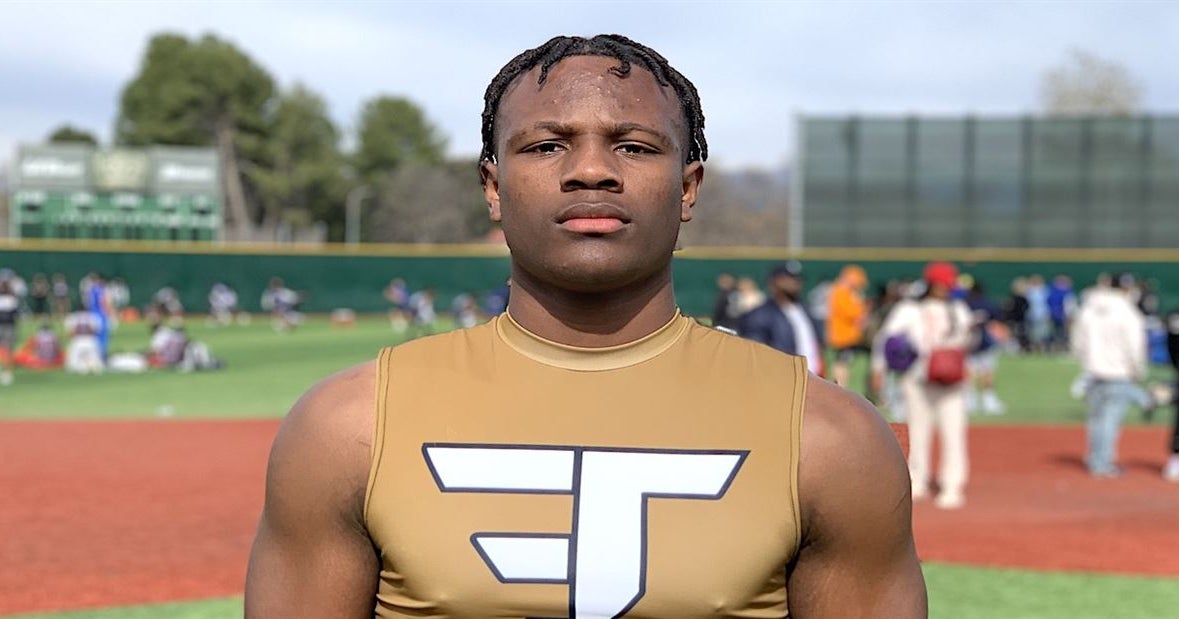 Athlete Rancho Cucamonga (California) Stacey Bay just announced his commitment to the State of San Diego.
Somewhat surprisingly, Bey decided to pull the trigger and dedicate himself to the Aztecs during an informal visit to campus this morning.
Bey and I just spoke a couple of weeks ago and he mentioned that several Pac-12 schools plus Georgia were top of his list, but he said San Diego State was fine.
"Honestly, I've always liked them a lot," Bey said. "I really like their program and I have a good relationship with the coaching staff.
"Coach Sumler is my main recruiter, a great guy who I am close to. They actually saw me in person last year when we played Chaminade because they were recruiting their quarterback (Javans Tupouata-Johnson). We've been talking ever since and I just felt it was the best fit."
Bey said he thought about doing it before the visit, but only if everything goes well and it will obviously benefit him.
"I wanted to see how I fit in and how I get along with the coaches," Bey said. "I told myself that if I really liked it there, I would pull the trigger, because, as I said, I really like the program, and they recruited me harder than anyone.
"The campus is beautiful, I really enjoy the football program and everyone we met was very welcoming. When I told Coach Sumler, he was excited, he was going crazy. All the staff have been great with me and I love the atmosphere here."
Bey is a two-way player who can play as a running back or as a linebacker and has said that the Aztecs love him as an athlete.
"They didn't specify where they wanted me and I did talk to both RB and LB coaches," Bey said. "They called me as an athlete and they said they would decide where I would play as soon as I got there.
"I'm good on both sides, so it doesn't really matter to me. I'm just really excited about my decision, and as an early graduate, I wanted to make a decision in the spring or summer to make it work."
Despite the commitment, Bey said he still plans to visit the country this spring and summer.
"I'm going to visit Oklahoma on March 25," Bey said. "I still want to visit Georgia, Colorado, Arizona, Washington and Washington State.
"I'm happy with my decision, but I think it's still important to make visits because you never know what might happen in the future."


Source: 247sports.com