NFL
NFL Honors 2023: Staff picks for MVP, Rookie of the Year, other NFL awards and accolades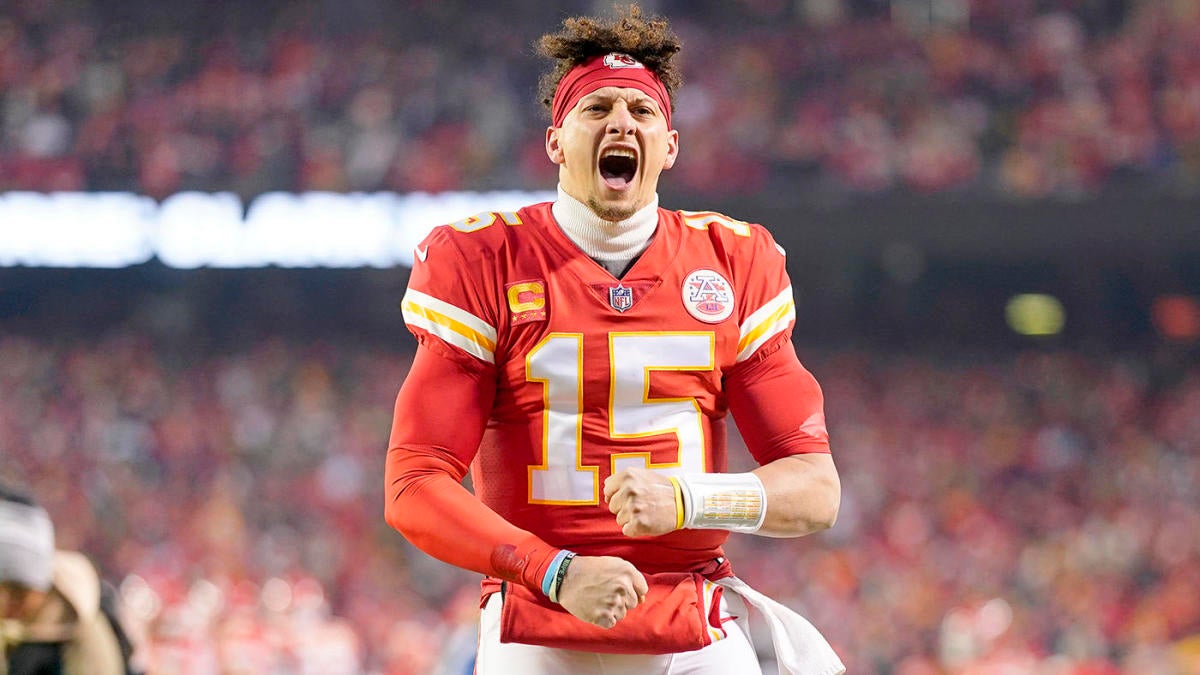 The Super Bowl isn't the only highlight of the 2022 NFL season happening this week. On Thursday, three days before the championship game, the 12th annual NFL Honors tournament will take place. Live from the Symphony Hall in Phoenix, host city of this year's Super Bowl, the winners will be honored with all the league's major awards, from MVP to Coach of the Year.
Ahead of this ceremony, we've gathered the votes of the entire CBS Sports NFL staff to make our own picks for the best awards. Here in this space we don't predict valid winners, as well as choose our own preferences for awards.
Voters (17): "Pick Six NFL Podcast" host Will Brinson, senior writer Pete Prisco, NFL insider Jonathan Jones, staff writers Cody Benjamin, John Breach, Ryan Wilson, Tyler Sullivan, Brian DeArdo, Chris Trapasso, Jordan Dajani, Jared Dubin, Jeff Kerr and Garrett Podell; NFL editors Kevin Staiml, Brett Anderson, Joel Magarachi, Eric Kernish.
Best player
Employee voices:
Chiefs quarterback Patrick Mahomes (11)
Eagles QB Jalen Hurts (5)
QB Josh Allen scores (1)
Finalists without votes: Bengals QB Joe Burrow, Vikings WR Justin Jefferson
Mahomes is the likely favorite to claim his second career NFL MVP, and most of us agree with that outcome after the stellar QB accidentally passed 5,000 yards and 40 touchdowns to lead Kansas City to its third Super Bowl in five years. . The fact that he and Hurts are headlining this year's MVP and Super Bowl QB is a testament to the star power in Sunday's big game.
Forward of the Year
Employee voices:
Vikings WR Justin Jefferson (13)
Eagles QB Jalen Hurts (2)
Chiefs QB Patrick Mahomes (1)
Finalists without votes: Dolphins WR Tyreek Hill
Non-finalists with votes: 49ers RB Christian McCaffrey (1)
This award is complex in that it tends to reward non-QB honors; Mahomes and Hurts are offensive juggernauts, hence their MVP candidacy. But Jefferson was a machine again in Minnesota, covering 1,800 yards with ease and power.
Defensive Player of the Year
Employee voices:
49ers DE Nick Bosa (11)
Cowboys LB Micah Parsons (3)
Chiefs DT Chris Jones (1)
Non-finalists with votes: Eagles LB Haason Reddick (2)
Bosa is also the favorite to take home real equipment, thanks to an 18.5-sack season as the driver of San Francisco's top-rated front. But Reddick is a glaring omission from real NFL honors, entering the Super Bowl with 19.5 sacks and six forced fumbles, including his dominant playoff run in Philadelphia.
Offensive Rookie of the Year
Staff voices:
Jets WR Garrett Wilson (9)
49ers QB Brock Purdy (3)
Seahawks RB Kenneth Walker III (2)
Non-finalists who received votes: Saints WR Chris Olav (1), Chiefs RB Isaiah Pacheco (1), Packers WR Christian Watson (1)
Purdy garnered a trio of votes despite starting less than half of the season in San Francisco; the seventh round rookie was much more level-headed than expected once he was in the roster. Wilson was simply more consistent throughout the year, passing 1,000 yards to become the Jets' clean No. 1 despite mediocre QB play in New York.
Defensive Rookie of the Year
Employee voices:

Jets CB Ahmad "Sauce" Gardner (16)
Aidan Hutchinson Lions (1)
Finalists without votes: Seahawks CB Tarik Wool
The closest to a unanimous choice among our voters, The Gravy was also the closest to an NFL outright shutdown in recent memory. Woolen didn't pick up any votes despite leading the league in steals (6), possibly because Seattle's defense was much more volatile overall.
Returning Player of the Year
Staff voices:
Seahawks QB Jeno Smith (6)
49ers RB Christian McCaffrey (6)
Giants RB Saquon Barkley (2)
Non-finalists with votes: Eagles DE Brandon Graham (2), Giants OG Nick Gates (1)
The only dead end on the list, this one probably depends on who you consider a "returner": Smith deserves credit for his surprise breakthrough as a more determined passer, while McCaffrey had a pronounced rebound from an injury-riddled 2021 to to help carry the 49ers' attack. Graham, who received two votes despite not attending the NFL Honors, earned 11 sacks for the league's highest scoring pass after missing almost all of 2021 with an injury.
Coach of the Year
Staff voices:
Brian Daball of the Giants (6)
Kyle Shanahan of the 49ers (4)
Doug Pederson of the Jaguars (2)
Nick Sirianni of the Eagles (1)
Sean McDermott of Bills (1)
Not finalists without votes: Pete Carroll of the Seahawks (2), Dan Campbell of the Lions (1)
The fact that all five finalists received at least one vote is a testament to how impressive coaching performances we have seen this season. Daboll's was simply the pinnacle of all; few expected the Giants to make the playoffs with such a transitional roster, let alone advance into the postseason with Daniel Jones emerging from center.


Source: www.cbssports.com