NFL
Pro Football Hall of Fame Class of 2023: Breaking down the modern-era members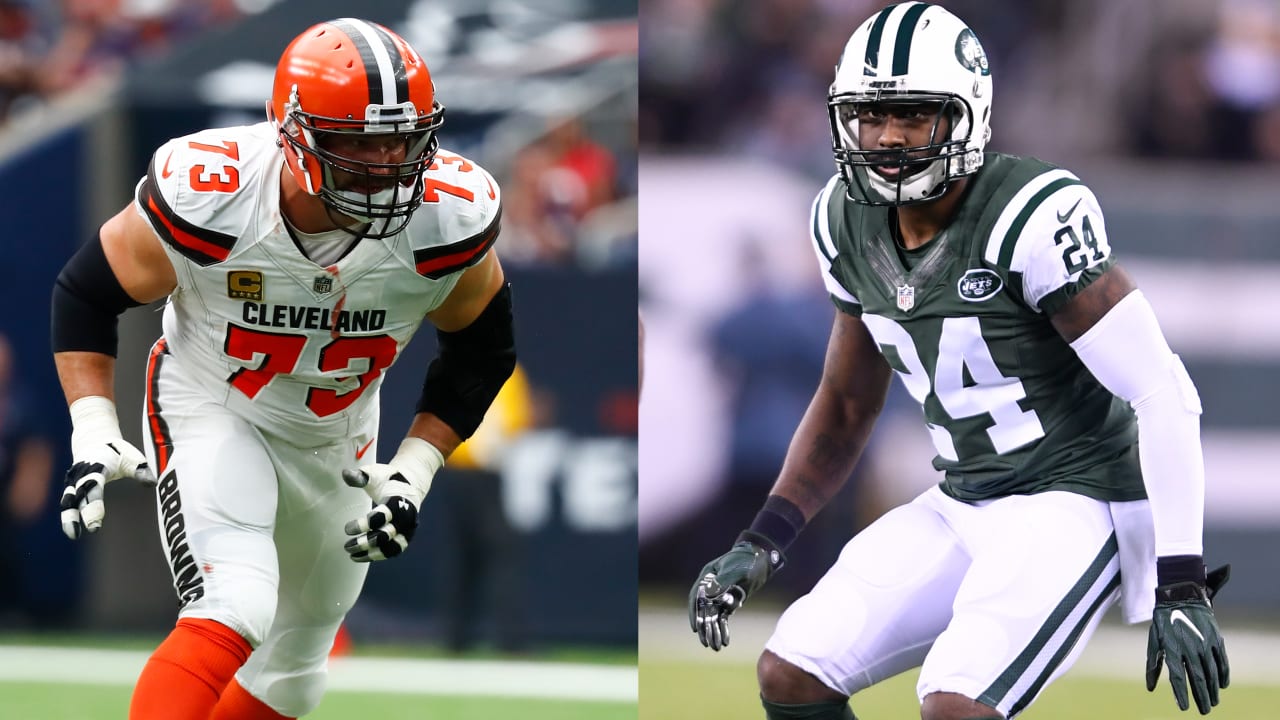 My editor made the remark after the 2023 Pro Football Hall of Fame class was announced that this is probably the first modern era group whose career he has seen in its entirety. For example, in most years there is an older player who is mostly familiar with highlights, but this class is made up of relatively young players who were probably even used frequently in Madden.
Below are my thoughts on the five contemporary members of the 2023 Pro Football Hall of Fame as announced at NFL Awards on Thursday. (More about the trainer/participant Don Coryell and senior conscripts Chuck Hawley, Joe Cleco And And Riley, Click here.)
When Joe Thomas (OT, Cleveland Browns, 2007-2017), I was working in the NFL.com newsroom in 2007, the day he was drafted. In fact, if you don't remember the story, I remember blogging (ask your parents what a blog is, kids; it was all the rage at the time) about how Thomas missed the draft at Radio City Music Hall and instead went fishing with his father.
Now that the Raiders took Jamarcus Russell at No. 1 overall, Thomas was either second overall behind the Lions' three-win team (they went with Calvin Johnson) or third overall behind the Browns. with one winning season in the previous eight campaigns. I would also go fishing. (And I'm really sorry for the Raiders fans who watched Megatron, Thomas, Adrian Peterson, Patrick Willis, Marshawn Lynch and, well, the next player on this article go after Russell. That's six players who are either in the audience or were good enough to think about)
Anyway, yes, I was in the NFL when Joe was drafted. I watched his entire career (during which he played almost every possible snap), and then became friends and colleagues with him. Now he will be immortalized in Canton. I know it's a big day for Joe, but think about what it means for to me. Joking! I couldn't be happier for him. This is a well-deserved award for the best representatives of their generation. This is no longer something to discuss. He was phenomenal, and it's bloody exciting.
see Darrel Revis (CB, New York Jets, 2007-2012, 2015-16; Tampa Bay Buccaneers 2013; New England Patriots 2014; Kansas City Chiefs 2017) log in is pretty cool too. As some kid on Twitter put it, hitting Revis in the hall was a lock, just like he locked receivers on opposite flanks. And I'm talking about large recipients too. I remember one of our fantasy editors arguing on Twitter with wide receiver Chad Johnson because the editor flagged Johnson as a player who had to "sit" during the week Johnson's itinerary included a trip to Revis Island. Johnson thought he was still going to feast. He didn't. (Hey, sometimes we fantasy nerds get it right!) As with Joe Thomas, it was like an automatic choice. Though sometimes you never know with these Hall of Famers.
Just ask the four-time finalist Zach Thomas (LB, Miami Dolphins, 1996-2007; Dallas Cowboys 2008). I wrote the other day that I feel like the midfield stalemate needs to be overcome. Thomas was a five-time All-Pro, so it seemed like it was time for him to be inducted. I think he felt a lot of competition because he was playing at a time when guys like Junior So and Ray Lewis were playing. I could understand some of the hesitation, but the voters got it right.
They also did well to choose DeMarcus Ware (OLB, Dallas Cowboys, 2005-2013; Denver Broncos, 2014-16). I liked him. He is good. As I noted earlier, it seems that voters can be weird about who is allowed to be in the Hall of Fame on the first ballot. Like, we know Ware, who has the ninth-most layoffs in history (138.5), belongs to the Hall, but voters simply did not see him as a first-round candidate for some reason that remains mysterious to me. The fact that this was Ware's second year was part of why I felt he had a better chance than finalist Dwight Freeney, who didn't make it into the potential first round candidates this year but is likely to get him next year. (As for other well-known candidates in their first year of participation, I am both surprised and No surprised that James Harrison didn't make it through the semi-finals.)
Completes the modern era group Round barber (CB, Tampa Bay Buccaneers, 1997-2012), the third finalist in the sixth year of participation. Barber looked like he was stuck in the defensive no-man's no-man's-land of his era, good enough to earn three All-Pro first-team nods and lead the NFL in picks in 2001, but he was potentially eclipsed by contemporaries like Deion Sanders, Rod Woodson , Darrell Green, Eneas Williams, Champ Bailey and Charles Woodson. I wasn't sure if this would ever happen to Rhonda. Now he joins John Lynch, Derrick Brooks and Warren Sapp of that all-star Bucks defense that won Super Bowl XXXVII. Three-time Super Bowl winner Darren Woodson will have to wait another year.
I'm a little shocked that there was no attempt to break the jam on the wide receiver. Steve Smith Sr. (who did not qualify for the final), Torrey Holt, Andre Johnson and Reggie Wayne were left to wait. Next year, Doug Baldwin and Brandon Marshall will be eligible for the first time, but I'm not sure either of them will jump the line. I'm also wondering if Antonio Gates, who feels like a pretty automatic nominee for the top spot in the class of 2024, might be hurting some recipients. Clearly, Gates was a tight end, but Tony Gonzalez, the last tight end of the modern era, was also the only pass catcher in the Class of 2019.
And finally, I'm sure you know how I feel about Devin Hester as a Chicago Bears fan. And you will hear more about them later. Today is about the guys who entered.


Source: www.nfl.com