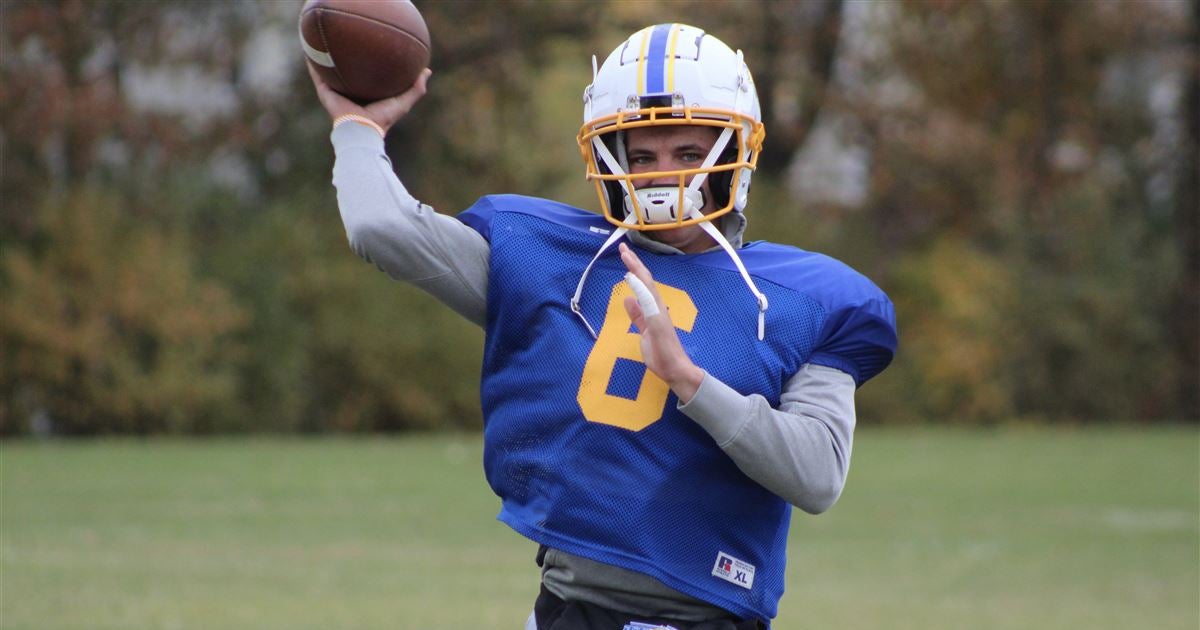 Olentangi (Ohio) Senior Jr. Ethan Grankemeyer is one of the Midwest quarterbacks to keep an eye on as it progresses towards spring evaluation as prospective schools look to further evaluation.
After a solid 6'2″ 190lb junior season, Grunkemeyer received offers from Miami (Ohio), Bowling Green, Yale, Western Michigan and a number of other schools he is in contact with.
"I'm talking to a few coaches right now," Grunkemeyer said.
He lists Northwestern, Iowa, Michigan, Illinois, Minnesota, Virginia, Cincinnati, Ohio, Penn, Princeton, and Kent State as programs of interest.
"In January, I chose the following schools: Ball State, Bowling Green, Cincinnati, Duke, Iowa State, Kent State, Miami (Ohio), Michigan State, Minnesota, Northwestern, Notre Dame, Yale. I'm not 100 percent sure who will come out in the spring. I know that at the moment Virginia and Illinois want to come," he said.
In turn, Grunkemeyer will reach as many campuses as possible.
"As soon as I see how the next few weeks go, I will lock in the spring training visits," he said. "I would like to get to schools that have offered and am in the process of organizing visits in Northwestern, Cincinnati, Michigan, Minnesota and Virginia."
As a junior, Grunkemeyer passed for 2,649 yards and 25 touchdowns with a 64.2% completion rate. He also rushed for 29 touchdowns.
He also plays basketball and has a GPA of 3.85.


Source: 247sports.com