Golf
Rory McIlroy, PGA Tour commish explain eliminating cuts, implementing smaller fields at designated events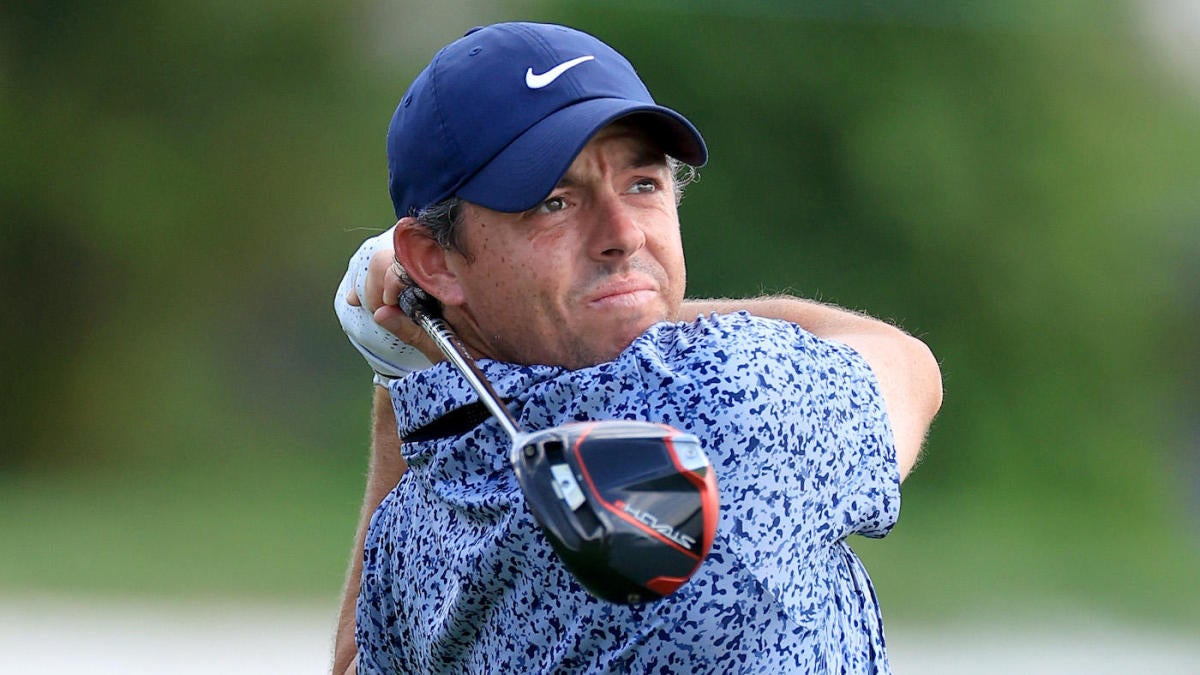 The PGA Tour's response to LIV Golf's question over the last couple of years: So what are you going to do now? — seems to be a re-implementation of its somewhat successful but not very exciting World Championship of Golf two decades ago.
It was revealed last week that the 2024 PGA Tour is moving to a model of eight designated tournaments with 70-80 golfers, and it's unlikely that the traditional 36-hole version will remain. These tournaments will feature the top 50 players from last year's FedEx Cup, as well as the 20-30 golfers who made it to their designated tournaments by making it to the undesignated (full) tournaments this year.
So, again, is it just OGK again?
According to those at the forefront of the decision, this No case. And this is not an imitation of this league, as many LIV-related ones would like you to believe.
"If you go back and look at [the WGCs] and look how they evolved and you look at the composition of the field, I think depending on which of the four events you choose, you had field sizes somewhere from high 40 to low 70 and somewhere between 20% and 35% of those players were not on the PGA Tour," said PGA Tour commissioner Jay Monahan.
"Also, I think that since we are talking about these scheduled events today, the criteria are very well understood. years to play myself in these events or play myself outside of these events, which I think is an important characteristic that doesn't necessarily have to be the hottest player in real time the way he is in this model in the future."
It's true, and it's the best part of the 2024 changes. Players have called this new model "the best players and the hottest players", and rightly so. These will be the top 50 last year and the hottest 20-30 this year (which weren't the best last year either). It is a much more open system than LIV, which can only take three seats per year. This model can see five times more churn in one go. a week, not to mention the annual turnover in the top 50, which, according to Tur, is up to 40% per year.
It's also very different from what was first offered during last summer's BMW championship.
"The presentation in Delaware was very self-serving for 20 players in this room," Rory McIlroy said Tuesday. "We were looking at fields of 50-60 people. We only saw 10 players drop out of the top 50 each year, so the retention rate was 80%. 50 has historically been around 60%, so let's try to get back to that number."
"So the structure that has been deployed here is very different from the one that we all talked about and that the guys saw in Delaware, and I think for the benefit of everyone. I think if we went that route, it doesn't serve members as well as this structure."
The structure as a whole will be good, even if there are niggles on its parts, in particular, the lack of cutouts and a small margin. Monahan also addressed these issues.
"Keeping these field sizes at 70-80 players allows us to make the field size in all of our full field tournaments as strong, if not stronger, in the future," he said. "All of our models assume this. To be honest, we saw some problems with the playing fields at the beginning of the season. We have had a 20% reduction in the number of exempt members who participate in certain activities. We knew this would happen. how we came this year when we made changes last summer.
"We feel that, ultimately, with the size of the fields that we are going to have next year, it puts the whole body of work, the book that I was talking about, in the strongest position, because these tournaments will have several players who are playing in these designated events that we will be playing."
Pushing some of these middle-class players into unscheduled events helps push those events forward and keep them afloat.
Interestingly, McIlroy noted that he will likely play some of the unscheduled because he doesn't want to miss a full three weeks of play before the next scheduled tournament (that's the proposed cadence).
In general, the system is reliable. It maintains a meritocracy and promotes clashes between the best golfers in the world while maintaining the integrity of its infrastructure. Will some settings improve it? Yes. Will the fields be better with 90 players instead of 70? Yes. Would an incision be preferred? Yes.
However, none of this stops the product from being amazing and hopefully much better than anything we've ever gotten from WGC.


Source: www.cbssports.com