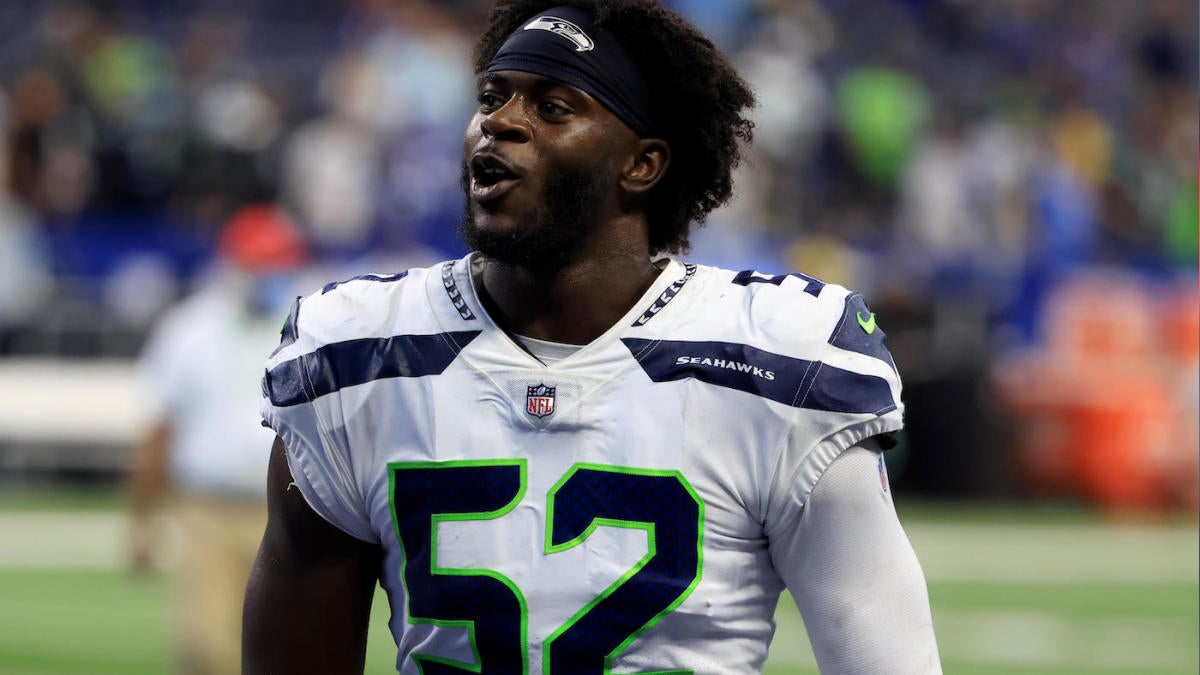 The Raiders and Seahawks went into the homestretch on Sunday, with Las Vegas taking a 40–34 overtime victory. But the game might not have been so tense if the referees had spotted the outrageous penalty in the first offensive match of the day. Just five seconds into the first quarter, Raiders quarterback Derek Carr was intercepted by Couandre Diggs, who returned the ball 24 yards to the Las Vegas 12-yard line, providing an instant goal for the visitors. Unbeknownst to the referees, Diggs received a boost from literally the 12th man when linebacker Darrell Taylor ran onto the field from behind the touchline and began blocking the return kick.
Taylor, number 52, is clearly visible alongside coaches and teammates on the sidelines in footage of the game. However, just as Diggs prepares for the interception, Taylor runs onto the playing field and moves with the rest of the defense into Raider territory, briefly joining guard Tariq Wulen on the block in Mack Hollins' Las Vegas. Officials apparently didn't notice as Taylor was not tagged and Seattle went into a two-game scoring game thereafter.
It is not clear if Taylor's foul, if spotted, would have completely wiped out the loss, or simply reduced the number of yards on Diggs' call given that he entered the field after the selection. It is also unclear if Taylor actually intended to join the action on the field; he may have run onto the field to join teammates in celebration, thinking that Diggs had fallen from contact as he hit the ground during a pick and was then involved in a push downfield, involving Hollins in an indecisive block.
Regardless, the replay referee had to determine the penalty by automatically reviewing the pass. according to ProFootballTalkespecially since 12 players on the field is a penalty that can be applied after the fact.
At least the Raiders had the last laugh with the OT win.


Source: www.cbssports.com