NCAAB
St. Francis (PA) forward Josh Cohen talks transfer process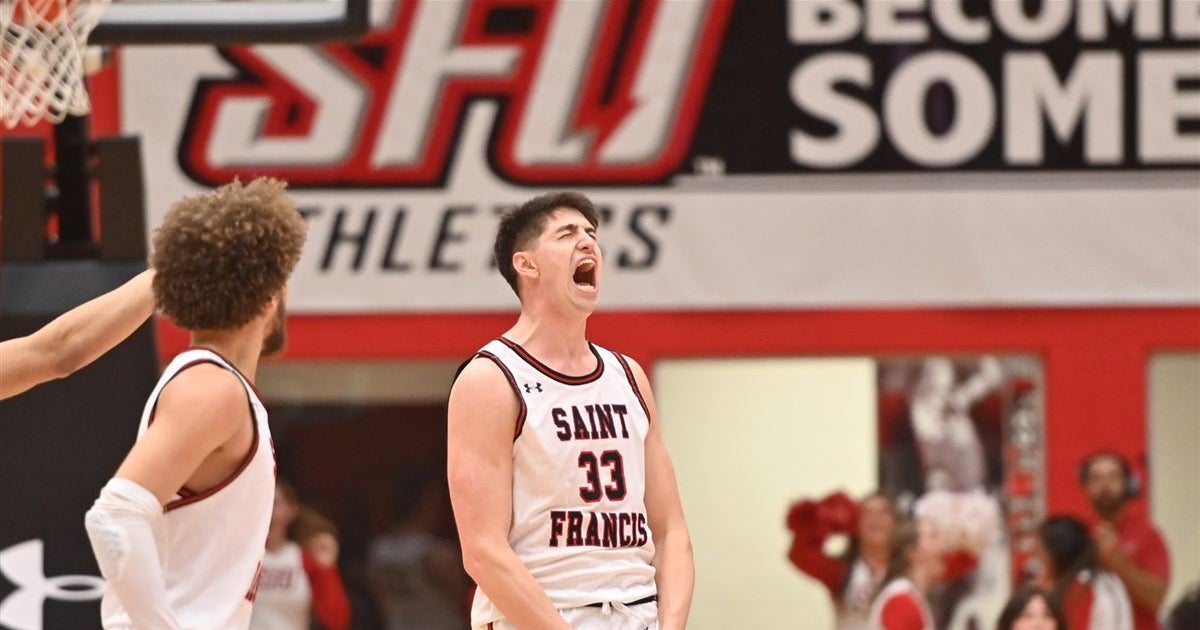 St. Francis (PA) forward Josh Cohen entered the transfer portal as an alumnus. Cohen is a 6ft 10in, 220lb junior with two years left to eligibility. This season, Cohen averaged 21.8 points and 8.3 rebounds per game, and led his team in rebounds and blocks. At the moment, coaches from different conferences have contacted, and he does not disclose the names of the schools.
"At this point, I'm not giving up on which schools applied, but the conferences were WCC, CAA, Big Ten, and Big East."
"For the schools that got in touch, they are trying to figure out what my plans are for the future and what I want to do in the professional world," he said. "I'm looking at everything that comes to me right now to figure out what works best for me."
When it came to leaving St. Francis, PA, it all came down to being able to change the environment and expand your game.
"At St. Francis I had a phenomenal coaching staff, I couldn't ask for a better one. They are phenomenal people and a great fit for me, I just want to broaden my horizons and see how much better I can get at basketball. I'm looking for a new situation and making new connections."
Moving forward, Cohen plans to take his time with the hiring process and visit before making a decision.
"My plan is to play college basketball for two more years. It could be one or two, but hopefully it's two. I want to get another education and be able to play professional basketball."
"I will definitely make a list and make as many visits as I am allowed before I make a decision. This is the most important decision of my life at the moment, so I will accept it to the best of my ability and move on."
"When making a decision, I look at the coaching staff, who really wants me and who doesn't and just calls to call. I'm just looking to see who can take my game to the next level."
While there is no exact timetable for the decision, Cohen has a rough idea and knows what he will bring to his next team.
"My decision may take one or two weeks, maybe three or four. As for me, I don't have a dream school, so as soon as I find a suitable school, I will go there."
"I feel like I can bring experience to the school I choose. I was the captain of my team and scored 1000 points. I am a great teammate. When I'm in my fifth year of college basketball, I have an idea of ​​what's going on in the game and I can have a huge impact on a team trying to get into a tournament."


Source: 247sports.com