NCAAM
Super Bowl 2023 rosters: How the Chiefs and Eagles starters rated as high school recruits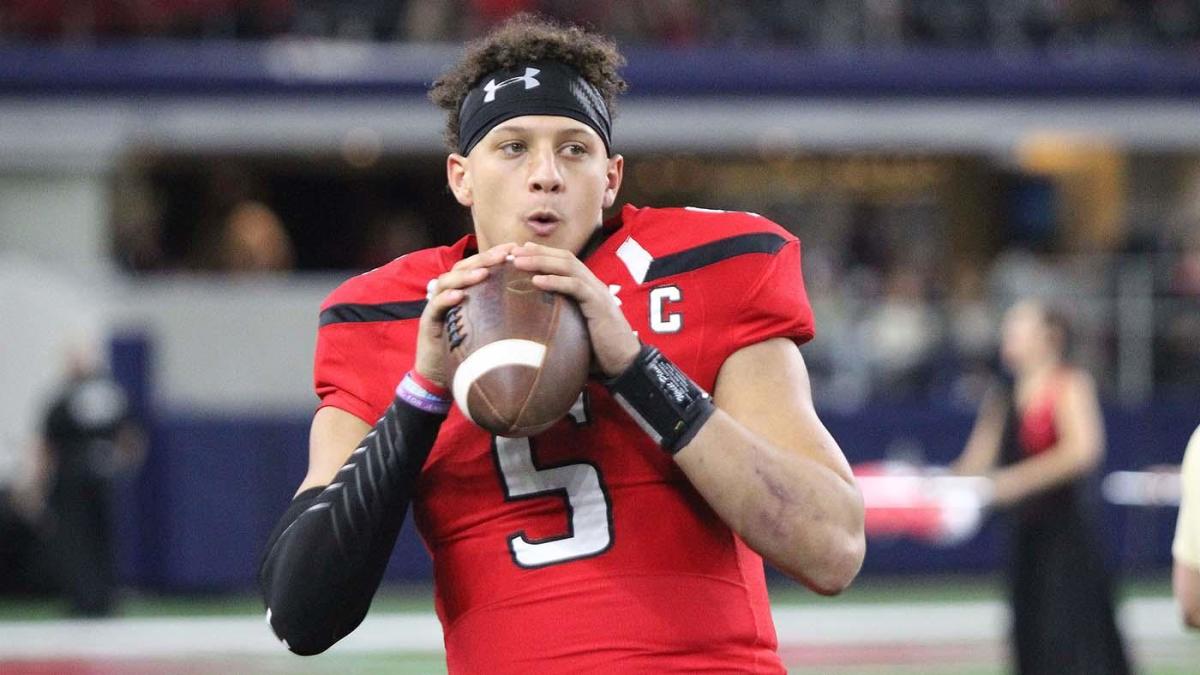 Super Bowl LVII kicks off Sunday when the Kansas City Chiefs face the Philadelphia Eagles in Glendale, Arizona. The biggest game of the year also features a pair of former Big 12 quarterbacks. Patrick Mahomes of the Chiefs was once a Texas Tech shooter, and Jalen Hurts of the Eagles ended his college career in Oklahoma, starting in Alabama. However, only one of the two (Hurts) was a top-notch recruit.
In fact, of the 11 starting players on the Kansas City offense, only three were rated as blue-chip recruits. Mahomes, meanwhile, was a three-star prospect, although he was on the verge of making it into the top 400 recruits. Philadelphia has six former blue-chip recruits on offense, but balances that out with five starters who were either two-star or not ranked at all — most notably Jason Kelsey, who left for Cincinnati before becoming an All-Star center. Pro to pro.
The highest rates of hits in the recruiting rankings are in defense. Three of the eight starting linebackers in the game were former five-stars, while every member of the Kansas City defense got three stars or higher as prospects. On the contrary, the offensive line is filled with late players. Kelsey is one of only three Eagles offensive linemen to go unranked after graduating from high school. Joe Tooney and Andrew Wylie received two stars before landing in Kansas City.
Of course, this list only includes start-up backups, not key backups. But while four- and five-star rookies start at the front, five unranked prospects starting in the Super Bowl signal an important reminder: no matter where you start, there is always a path to the top stage.
Here's a look at the Chiefs' offense based on the team's depth chart (these are all high school rankings, courtesy of 247Sports Composite):
| Player | Stars | Overall rating | Position rank |
| --- | --- | --- | --- |
| QB Patrick Mahomes | 3 | No. 398 | No. 22 PRO QB |
| HB Isaiah Pacheco | 3 | No. 665 | No. 30 RB |
| FB Michael Burton | N/A | no rating | no rating |
| WR Juju Smith-Shuster | 5 | No. 21 | No. 3 ATH |
| WR Marquez Valdes-Scantling | 3 | No. 1545 | No. 218 VR |
| TE Travis Kels | 2 | No. 1583 | No. 85 TE |
| LT Orlando Brown | 3 | No. 453 | No. 36 FROM |
| LG Joe Tuni | 2 | No. 1498 | No. 129 FROM |
| Sea Creed Humphrey | 4 | No. 294 | No. 3 OS |
| RG Trey Smith | 5 | No. 14 | No. 4 OT |
| RT Andrew Wiley | 2 | № 2011 | No. 193 FROM |
Now let's look at the defense of the Chiefs:
| Player | Stars | Overall rating | Position rank |
| --- | --- | --- | --- |
| DE George Karlaftis | 4 | No. 59 | No. 4 SDE |
| DT Halen Saunders | N/A | no rating | no rating |
| DT Chris Jones | 5 | No. 18 | No. 2 SDE |
| FROM Frank Clark | 3 | No. 692 | No. 42 ATH |
| SLB Carlos Dunlap | 5 | No. 14 | No. 2 SDE |
| MLB Nick Bolton | 4 | No. 1114 | No. 39 ILB |
| WLB Willie Gay Jr. | 4 | No. 70 | №3 OLB |
| CB L'Jarius Snead | 3 | No. 1968 | No. 141 C |
| CB Trent McDuffie | 4 | No. 126 | No. 12 SV |
| SS Justin Reid | 3 | No. 366 | No. 21 C |
| FS Juan Thornhill | 3 | No. 676 | No. 53 ATN |
Let's switch to the Orlov and check their offense based on the team's official depth chart:
| Player | Stars | Overall rating | Position rank |
| --- | --- | --- | --- |
| QB Jalen hurt | 4 | No. 192 | No. 4 DOUBLE QB |
| RB Miles Sanders | 5 | No. 21 | №1 RB |
| WR AJ Brown | 4 | No. 36 | No. 4 VR |
| WR DeVonta Smith | 4 | No. 62 | No. 9 VR |
| WR Kes Watkins | 2 | No. 2253 | No. 315 VR |
| TE Dallas Gudert | N/A | no rating | no rating |
| LT Jordan Mailata | N/A | no rating | no rating |
| LG Landon Dickerson | 4 | No. 31 | No. 4 OT |
| C Jason Kelsey | N/A | no rating | no rating |
| RG Isaac Seumalo | 5 | No. 28 | No. 1 and |
| R. T. Lane Johnson | N/A | no rating | no rating |
And here is the defense of the Eagles:
| Player | Stars | Overall rating | Position rank |
| --- | --- | --- | --- |
| Brandon Graham | 5 | No. 16 | No. 3 ILB |
| D. T. Fletcher Cox | 4 | No. 157 | No. 11 DT |
| DT Javon Hargrave | N/A | no rating | no rating |
| DE Josh Sweet | 5 | No. 8 | . 1 VDE |
| SLB Haason Reddick | N/A | no rating | no rating |
| MLB TJ Edwards | 2 | No. 2195 | No. 180 ATN |
| WLB Kyzyr Bely | N/A | no rating | no rating |
| CB James Bradbury | 2 | No. 2350 | No. 156 ATN |
| CB Darius Slay | 3 | No. 1446 | No. 161 VR |
| With Marcus Epps | N/A | no rating | no rating |
| S CJ Gardner-Johnson | 4 | No. 42 | No. 4 KB |
| NCB Avonte Maddox | 3 | No. 1073 | No. 88 ATN |


Source: www.cbssports.com