NCAAB
TCU starting big man Eddie Lampkin officially hits the transfer portal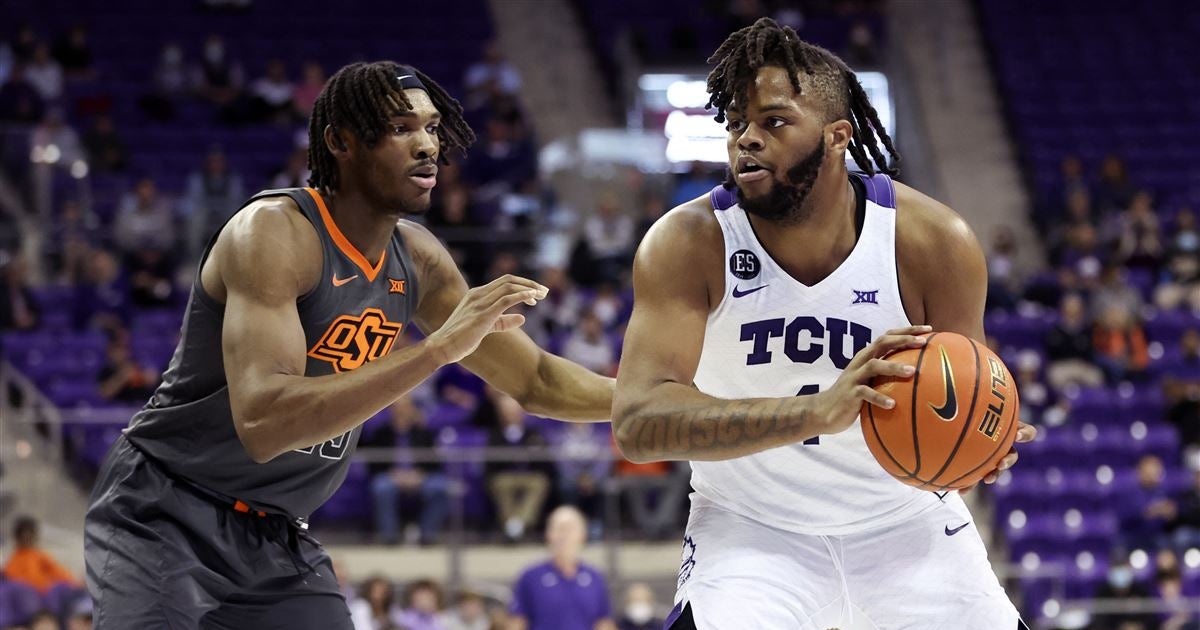 TCU Start Center Eddie Lampkin entered the NCAA transfer portal this morning. A true 6'11 big man from Kathy, Texas, Lampkin averaged 6.3 points, 5.9 rebounds and 1.5 assists per game.
Lampkin's decision came after leaving the team ahead of the Big 12 Conference Tournament. His absence from the Horned Frogs men's basketball team was due to allegations of misconduct by the head coach. Jamie Dixon.
After he chooses his next university, he will have up to two years of eligibility for admission. Here's what he can bring to the program:
Lampkin is a big guy whose dedication to the game is evidenced by the energy he constantly brings to the floor and the transformation of his body. When he arrived in the Big 12, he weighed around 290 pounds. He currently weighs around 265 pounds and is lighter on his feet than at any time in his career.
A real space eater in paint, the Lampkin motor plays through physical form and is extremely active on glass. He may not be the perfect five who can switch to perimeter play and space defense, but he competes and tries to defend the basketball by walling up and off-balancing smaller opponents.
An underestimated aspect of his game is his ability to rise from low to high positions. He can see the floor when he works inside and has a good feel for the game. Also offensively, he has some touch around the basket, having converted nearly 55 percent of his attempts this season and 60 percent last year.
Size is difficult to teach, and Lampkin uses it with a genuine love for the sport. He is the target in the low position that defenders want and off the court, a teammate that players like to fight against.
Lampkin received three stars from 247Sports after graduating from high school and had offers from Arkansas, Baylor, Georgia Tech and Texas A&M.


Source: 247sports.com